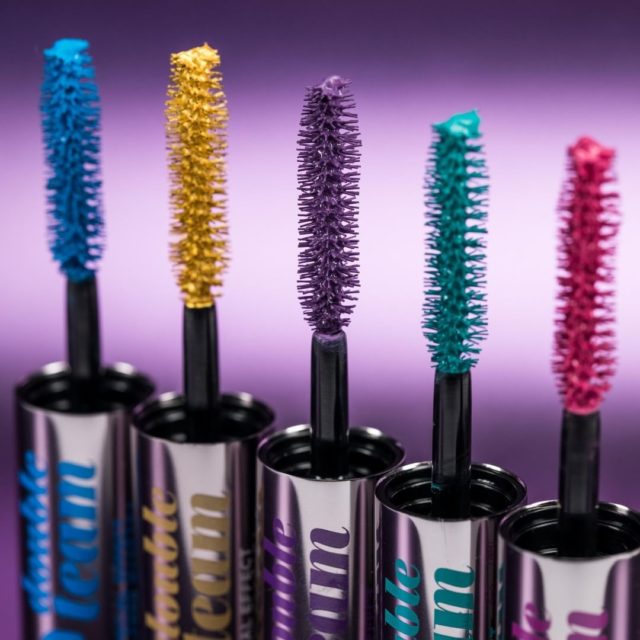 Many would say that your eye makeup wouldn't be complete without mascara (sometimes falsies). But with so many similar formulations, how do you amp up your lash game a bit? Urban Decay has the answer via their newest double-sided mascara.
Wende Zomnir, founding partner of UD, revealed the Double Team Special Effect Colored Mascara on Instagram in celebration of National Lash Day. (Yes, it's a real holiday.) "One side has a cream shade and the other a coordinating shimmer shade," she wrote.
Based on the photos posted, there will be five cream and metallic shades: blue, pink, purple, green, and gold/silver. Urban Decay also posted a teaser video of how the mascaras will look on the lashes, and they seem promising so far.
If you want to experiment on the colors more, Wende said she also applies them on her brows. So you can rock either to your next themed party or music festival.
The Double Team Special Effect Colored Mascara will be available on March 15 in the US. There are no dates for Asian countries, however, so we'll just have to wait or ask someone to ship it for us. But if you want a similar effect, you can cop Marc Jacobs Beauty's O!Mega Lash Volumizing Mascara.
[
Allure
]
Photo courtesy of Urban Decay's Instagram account
Follow Preen on Facebook, Instagram, Twitter, and Viber
Related stories:
You Can Totally Rock Colored Eyebrows to Your Next Themed Party
The Product You Need to Make the Most of Your Mascara
From Curved to Skinny: The 7 Mascara Wands for Your Varying Makeup Needs
5 Easy Steps to Having Longer and Thicker Lashes