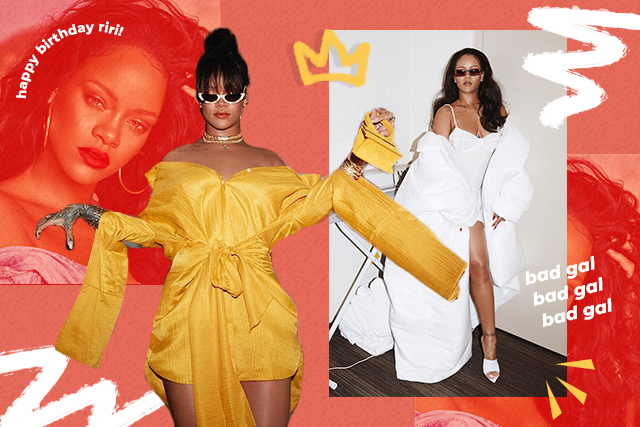 It's Rihanna's 30th birthday today and we wanted to celebrate her by listing all the life lessons we've learned from her so far. From her music career to side hustles, there's nothing this woman can't do. In the past decade she has been able to release albums, star in movies, launch a makeup brand, and collaborate with many fashion labels. Why do we love Rihanna? Check out the reasons below.
Don't give a f*ck about what people think
When there's no changing the fact that I'm me, and they're well…they're them. pic.twitter.com/RCF4TqxN69

— Rihanna (@rihanna) June 6, 2014

Rihanna is so unapologetically herself and we can't help but look up to her for that. People love to throw shade at her for many things like the way she dresses but she knows how to throw shade right back. She's not afraid to speak her mind and defend herself. Something we can all learn from.
Being an independent woman
Looking for a man? Rihanna doesn't have time for that. She's busy working on the many projects she has on top of her music and acting gigs. That doesn't mean, however, that she's against dating but she can definitely hold her own. She might also still be dating Saudi businessman Hassan Jameen.
Running a brand
Rihanna also runs her own brand, which is technically herself. Apart from music she also has Fenty Beauty and Puma x Fenty. She has also carried her name to other collaborations like with Manolo Blahnik and Stance. Handling that many projects is no easy feat but she makes it look easy.
Expressing yourself through fashion and makeup
Rihanna is also known to take risks with both her fashion and beauty looks. W Magazine even dubbed her "the ultimate fashion icon." You might remember some of her outrageous outfits like the naked dress she wore to the 2014 CFDA awards. Her makeup is far from basic too, just take a look at her own line for crazy colors and glitter.
Keeping it inclusive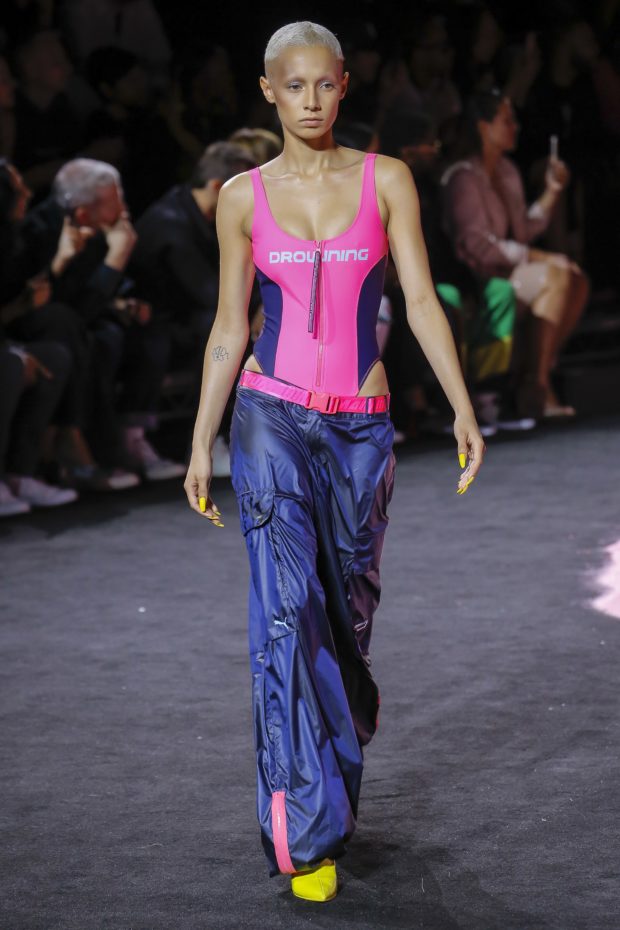 In 2018, we don't have time for close-minded people. Rihanna is the opposite of that. With everything she does, she tries to keep everything inclusive. She showcases women with different skin colors and for Fenty Beauty. And casts unconventionally beautiful women for her fashion shows.
Art by Lara Intong
Follow Preen on Facebook, Instagram, Twitter, and Viber
Related stories:
This Rihanna-Approved Instagram Pose Has an Empowering Meaning
Why Comparing Kylie Jenner to Rihanna Supports a Vicious Cycle
Why Rihanna Is the Unexpected Hero We All Need
Rihanna and Rita Ora Are Making Bathrobes and Towels Fashionable