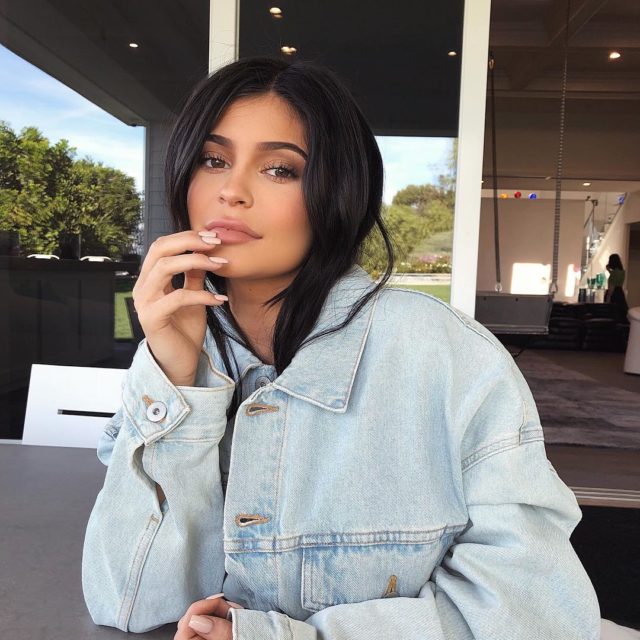 Just like (almost) everyone else, Kylie Jenner is over Snapchat. Last Wednesday posted on Twitter, "sooo does anyone else not open Snapchat anymore? Or is it just me… ugh this is so sad."
sooo does anyone else not open Snapchat anymore? Or is it just me… ugh this is so sad.

— Kylie Jenner (@KylieJenner) February 21, 2018

The next day, Snapchat felt that sadness as their stock dropped significantly.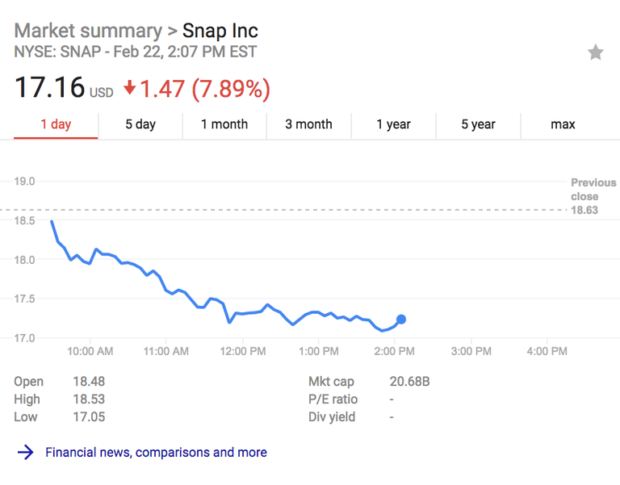 According to Harper's Bazaar, Kylie is Snapchat's most influential user so although they can't confirm it was the caused by her tweet, it definitely could be. The Verge also reported on the timing of everything. At 1:30 p.m. ET on Wednesday, the Snapchat stock was at $19.02. Kylie then posted her tweet at 4:05 p.m. ET, which is when the stock started to drop. It was also reported that the drop in their stock is estimated at around $1.5 billion in market value. Yikes!
So why isn't Kylie a fan of Snapchat anymore? Well, it could be its new interface. They recently updated the app and Kylie shared that she wanted the old Snapchat back.
Mm just saw the new Snapchat.. I don't know how i feel about it! What do you guys think?

— Kylie Jenner (@KylieJenner) February 9, 2018
I kinda agree ? https://t.co/bdIYtmux4M

— Kylie Jenner (@KylieJenner) February 9, 2018

If you didn't think Kylie was influential before, this situation should change your mind. Also, now that Kylie isn't on Snapchat as much, should we expect more content on her Instagram Stories? We sure hope so.
Photo courtesy of Kylie Jenner's Instagram account
Follow Preen on Facebook, Instagram, Twitter, and Viber
Related stories:
This Empowering Rihanna-Approved Pose Has an Empowering Meaning
These Celebrity Couple Moments Will Make You Go "Aww"
Predicting the Popular Internet Slang Words For 2018
This Is How You Can Avoid Drunk-Texting Your Ex