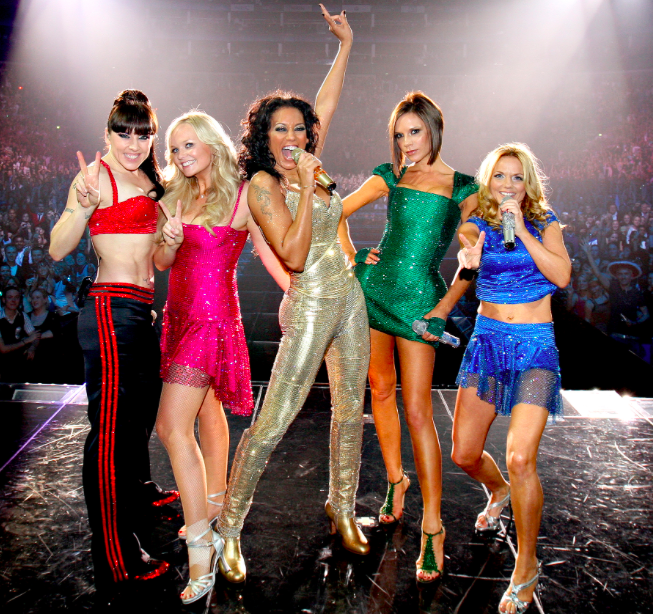 Hold my poodle! Hold my poodle! The wedding of Prince Harry and Meghan Markle just got 100 times better as it was (accidentally!) announced that the Spice Girls are performing at the reception.
Mel B aka Scary Spice was a guest on talk show The Real when she was asked an important question. "Do you know anybody that you think is gonna go to this wedding?" And Mel B responds with a nod and the hosts get excited because she will be there! Then they asked, "Will the Spice Girls be performing or not?"
And seriously, our minds went blank and just rejoiced like everyone else in the clip below.
Today in #GirlChatLive, Mel B shares if she is going to Meghan Markle and Prince Harry's wedding, and if the SPICE GIRLS ARE PERFORMING!! pic.twitter.com/Wx5geXuR7G

— The Real (@TheRealDaytime) February 27, 2018
There are reports that the Spice Girls will actually have a tour, but this one is on a different level! Now we really can't wait for May 19. Like we have a countdown!
[
Marie Claire
]
Photo courtesy of US Weekly
Follow Preen on Facebook, Instagram, Twitter, and Viber
Related stories:
Would You Invite Your Ex-Girlfriend to Your Wedding?
Where Did Meghan Markle Learn to Speak Filipino?
Meghan Markle and Prince Harry Are Breaking Royal Tradition Once Again
A Spice Girls 2018 Reunion Is Happening, But They're Missing One Member