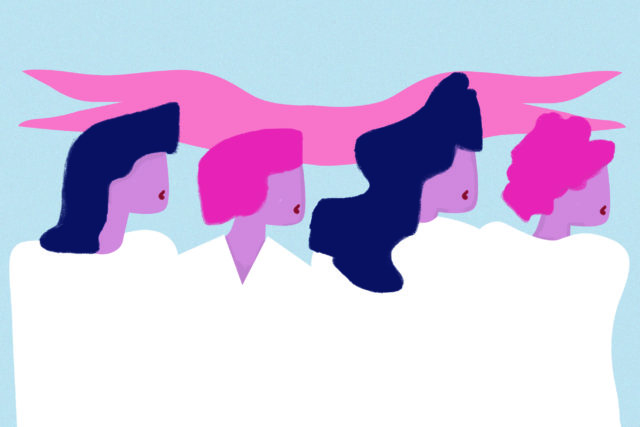 All around the world, people will be celebrating International Women's Day on March 8. But do you ladies know when and why it all started? Before your IWD festivities, let's take a trip down memory lane and go through the history of this special day.

IWD has been observed since the 1900s although it wasn't always celebrated on March 8. According to The Telegraph, in 1908, 15,000 women gathered and marched in New York City to fight for the right to vote, shorter working hours, and better pay. The following year, National Women's Day was celebrated in the US.
Fast forward to 1910, Clara Zetkin, who was the leader of the women's office in Germany suggested the idea of International Women's Day. Her reason? So that women all over the world could "push for their demands."

Women from 17 different countries liked her idea and so Austria, Denmark, Germany, and Switzerland observed IWD on March 19, 1911. The Telegraph also notes that, "In 1913, it was decided to transfer IWD to March 8."
At first, this day was created to fight for women's right to vote and better pay, so is there still a need to celebrate it? Independent points out that although the reasons for starting it in the first place are more political, IWD can still play a significant role. "There is also an increase of the disproportionate amount of abuse women suffer at the hands of others." And, we agree. Yes, there are still issues regarding the pay gap across different industries but with the rise of movements like #MeToo and Time's Up, International Women's Day can tackle these problems as well. Regardless of the steps society has taken in terms of women's issues, there are still matters that need to be addressed, voices that need to be heard, and changes that need to take place. However, why are we simply given just month to bring up the issues we encounter when we can help face and address them every day? But that's for another article.
Art by Faith Endaya
Follow Preen on Facebook, Instagram, Twitter, and Viber
Related stories:
Start Off Women's Month With Some Self Care
Stop Asking About International Men's Day During Women's Month
Catch This All-Female Lineup Event This Month
Barbie Dolls Will Now Look Like the Sheroes We Look Up To