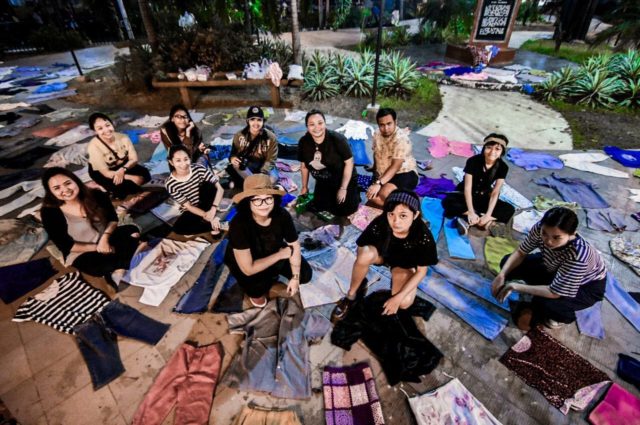 The conversation on sexual harassment is far from over. Women, young and old, still experience some form of it on a daily basis. That's one of the reasons why the Safe Spaces bill is being pushed and why the people behind Safe Streets PH wanted to emphasize it through a public installation.
Earlier today, artists and activists spread out 140 pieces of clothing at Plaza Salamanca, in front of the UN Avenue LRT station as part of Clothes Off. "[These] symbolize an alarming statistic: that there could be up to 140 women harassed in Manila City alone for the span of seven days," Nor-Ain Mohammad of Safe Streets PH tells us.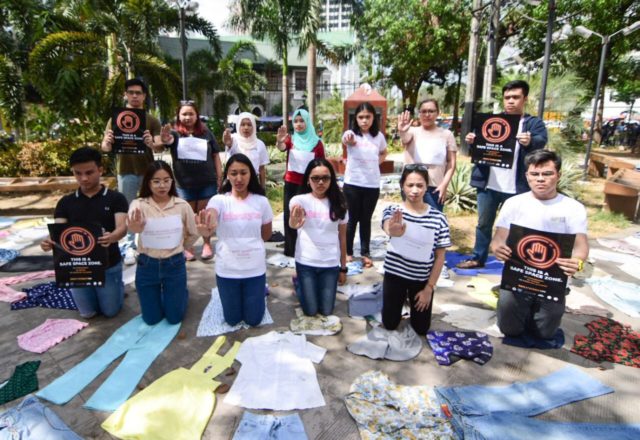 Clothes Off showcased day-to-day pieces ranging from t-shirts, shorts, jeans, and sleeveless tops. Further emphasizing that clothing isn't a catalyst for sexual harassment. Plus, they laid it out where bystanders would see. The clothes were outsourced from several people who supported the cause. Nor-Ain said that even male allies gave clothes for the installation. These were later donated to Safe Space communities.
"They were curious, which is good," Nor-Ain said. "They started asking about the installation and our volunteers were happy to answer their questions. Most were surprised about the statistics we presented."
Pulling off an installation like this is already a big step in raising awareness among the public. But we still have a long way to go to educate the masses on the effects of sexual harassment and to not put the blame on the victims. That said, Safe Streets PH and the advocates have promised to do this installation again in the future. So better watch out for the next one/s!
Photos courtesy of the Office of Sen. Risa Hontiveros
Follow Preen on Facebook, Instagram, Twitter, and Viber
Related stories:
This Exhibit Shows that Rape Can Happen Regardless of What You Wear
Hong Kong Proved that Women in Revealing Clothes Don't Cause Rape
Living in a Conservative Environment Isn't Affecting My Fashion Choices
This Woman Let People Touch Her Vagina, Sparked Discussion on Consent and Respect
Finally, Here's How You Can Silence the Cat Calls and Wolf Whistles