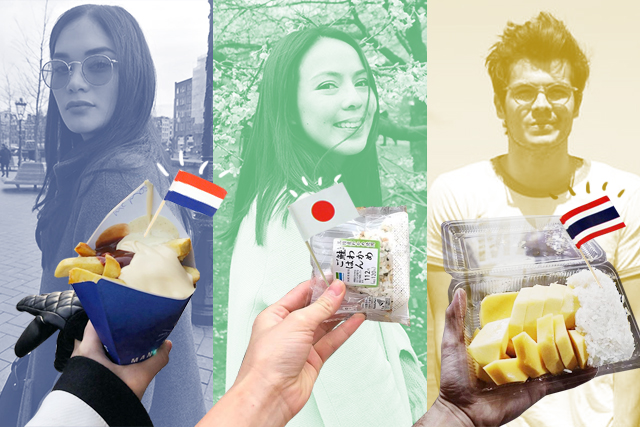 Although I've never traveled overseas yet, I always say that a large portion of my cash would go to local food. Yes, I would freely give up shopping just to tour the country and eat. Don't judge me.
Of course, it's ideal to research about the country you're traveling to beforehand. The culture, landmarks, and—you guessed it—where to find the best delicacies. Sometimes you can even find this information on celebrities and influencers' IG feeds.
So if you're planning a summer trip, here are the traditional snacks you can grab at various countries. You can find them at convenience stores, street stalls, or restaurants. Happy eating!
Tokyo, Japan: Onigiri
Andi Manzano recently shared how she's obsessed with onigiri or triangular rice cakes. Whenever they go to Japan, she'll always get one at a convenience store. Too bad Andi "can't eat more than two" because onigiri looks so good.
Waikiki, Hawaii: Healthy soft tacos
During her bachelorette party in Waikiki, Coleen Garcia and her friends grabbed salads and soft tacos at Leahi Health. If you're looking for healthy eats by the beach, go grab a Kale Avocado Taco like they did.
New York City, New York: Hotdogs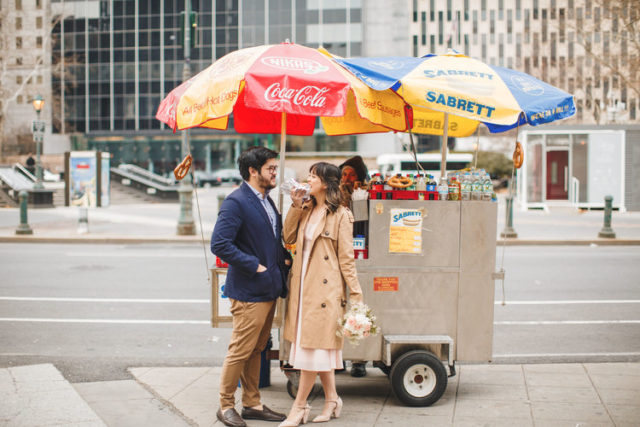 Nothing gets more traditional NYC than with a hotdog. Camie Juan and her husband Gab De Leon shared a Sabrett hotdog sandwich after their civil wedding. Aside from her blush pink dress, this is one of our favorite moments from that day!
Bangkok, Thailand: Mango sticky rice
I think it's almost a sin to leave Thailand without trying their mango sticky rice. Erwan Heussaff shared where his go-to stall in one of his travel vlogs. But for an idea, this snack is made with fresh mangoes and sweet sticky rice topped with coconut milk. Yum!
Rome, Italy: Gelato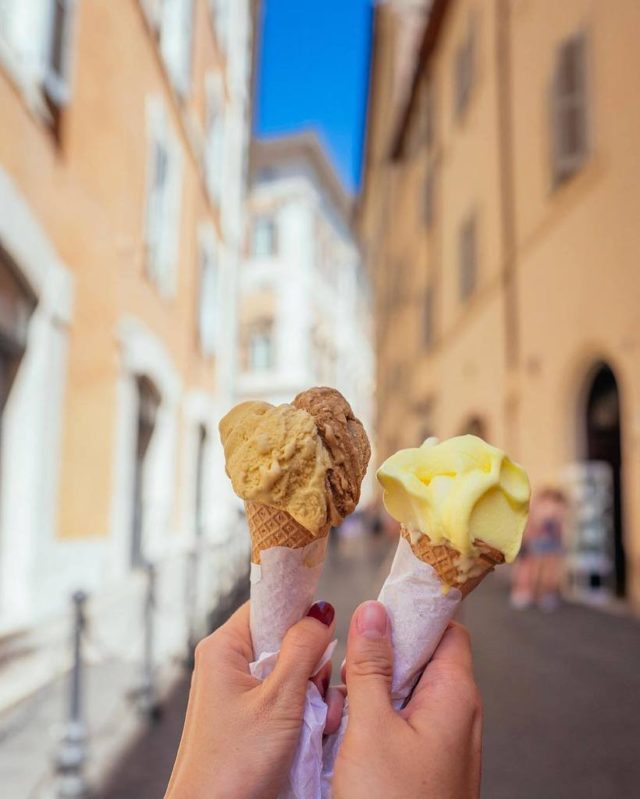 You may be thinking, "But you can find gelato in Philippine malls too!" However, it's still different to buy one off the streets of Italy. Krzy Uy and her brother got vanilla, coffee, and limoncello flavors while in Rome. It's also the ideal snack while exploring the city, especially when it gets warm.
Amsterdam, Netherlands: Frites
Pia Wurtzbach couldn't help but take a photo of her frites (fries) while in Amsterdam. The traditional way this snack is eaten is that it's often dipped in mayonnaise. Pia went with both ketchup and mayonnaise. She also reminded everyone not to take a photo when pigeons are around because they will peck at your fries.
Art by Yayie Motos
Follow Preen on Facebook, Instagram, Twitter, and Viber
Related stories:
What to Eat at the Best Restaurants in the World?
Coleen Garcia's Chihuahua Makes a Cameo in Her Bachelorette Giveaways
Five Life Lessons I Learned in Japan
How to Travel to Different Countries In Just a Few Bites
A Quick Guide to Our Favorite Summer Treats