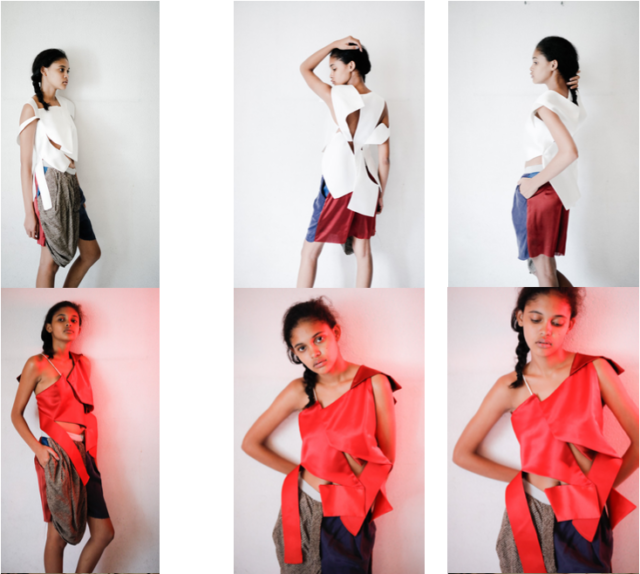 Have you ever taken a step back from something only to encounter it again years later but with a different perspective? Fashion designer Geof Gonzales might be familiar to you. In 2011, he won the grand prize at the Look of Style Awards held by Look Magazine. His garments were described as sculptural and edgy. This year, he is back with another collection that plays around with the body, negative space, and shapes. To get an inside look at the process of making this collection and what he has been up to, scroll through our interview with him below.
What pushed you to produce another collection after so many years?
Whew, where do I start? With my current work, I am constantly confronted with the idea of clothing and purity. The past few years have been a personal battle for me to create. Why create more? Who is it for? Is this just my ego? What good can it do? I'm still in that process. And the further I reflect, the more I care less. At the end of the day I just don't want to regret not doing anything. And in doing so, I'm starting a conversation. A visual one. Non-verbal. Confrontational, hopefully.
What's the name of the collection and the inspiration behind it?
The collection is a start of my assemblage series. I haven't thought of a name for it yet. I would like for it to be identified in numerics. I-18. I'm not sure where the pieces sought inspiration from. These are my personal archived fabrics through the years, that somehow work together. They are all hand-sewn to achieve that immaculate finish. Discreetly done. I wanted the wearer to feel that they're wearing a proposition. Not an item of clothing.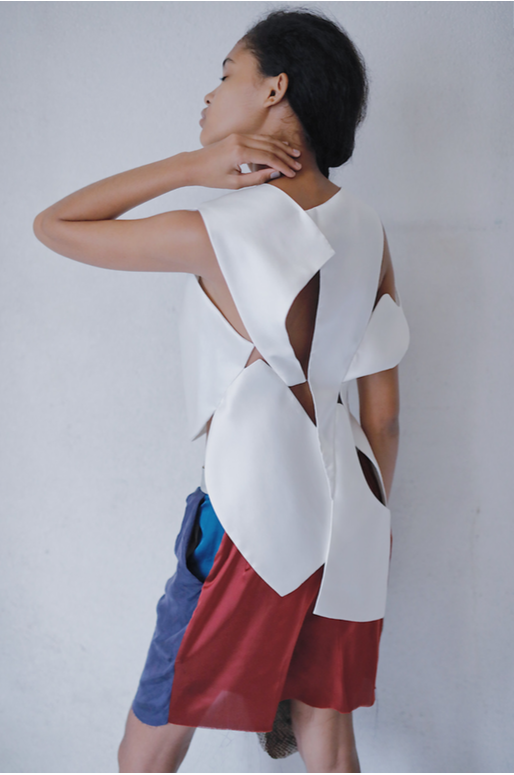 Can you see your design growth between this collection and the last one you did?
I think it has regressed to its more instinctive nature. Growth and improvement, I find them a bit bourgeoisie. (I have to Google that word BTW,  just so I know it's spelled correctly. Haha.) I really believe that in this age people are so obsessed with success. I would love for me to have it myself. But I don't want to sacrifice integrity and purity.
How did it feel to start designing again?
I have always been doing it, really. Making clothes has many layers of work. I just chose to focus on creating objects than just fashion and ideas.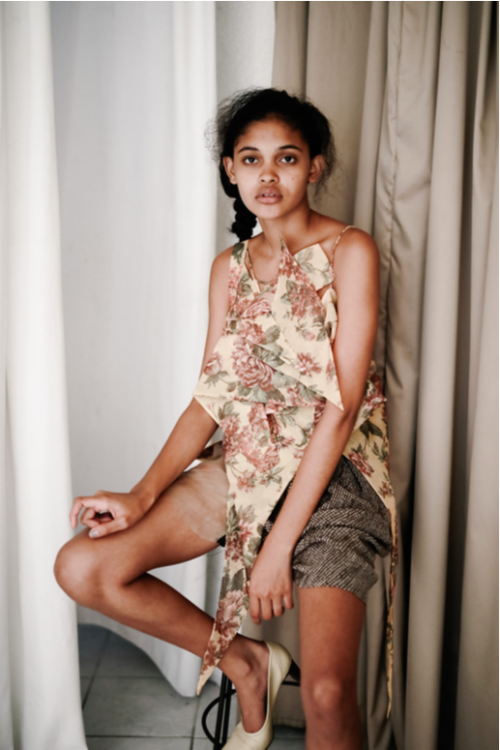 What is your design process like?
Sleep, eat, draw, cut, watch a film, run, f*ck, sleep. To be honest, I'm still working on my discipline.
How would you describe your design style?
Honest. Aspirational. Instinctive.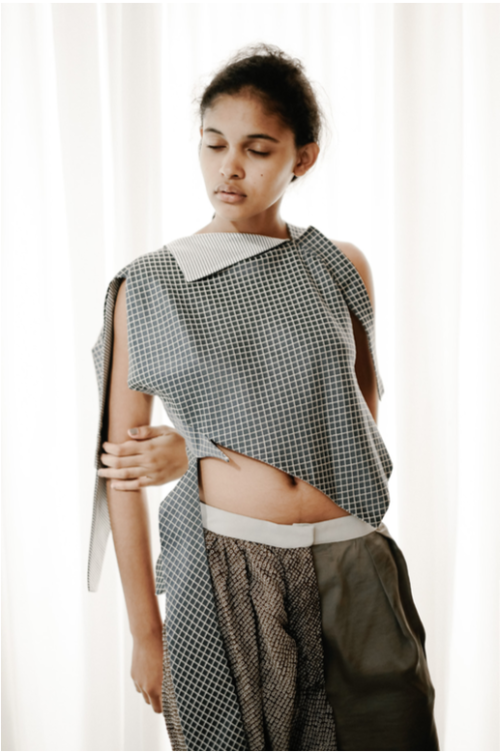 What fabrics do you enjoy working with the most?
Stiff and expensive ones that you can sculpt around with. And really rare ones that you can only find on discount stalls. After years of getting to know thousands of clothes, I guess I have developed a sense of identity with the fabrics that I choose.
Are there any signature details that you add to each piece?
Not really intentional. I want every piece to be a singular statement. But my boyfriend tells me you know they are all made by one hand. I don't know how to react to that.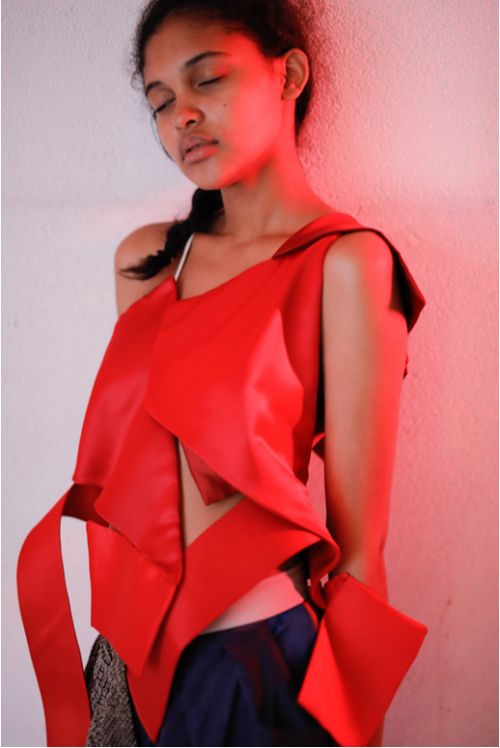 Are there any artists or designers you would like to collaborate with?
Yes! Arturo Luz. Wawi Navarozza. Gary Pastrana.
How do you want people to feel when they see your new pieces?
I want them to think. I don't mind rejection. As long as there's something triggered deep in you.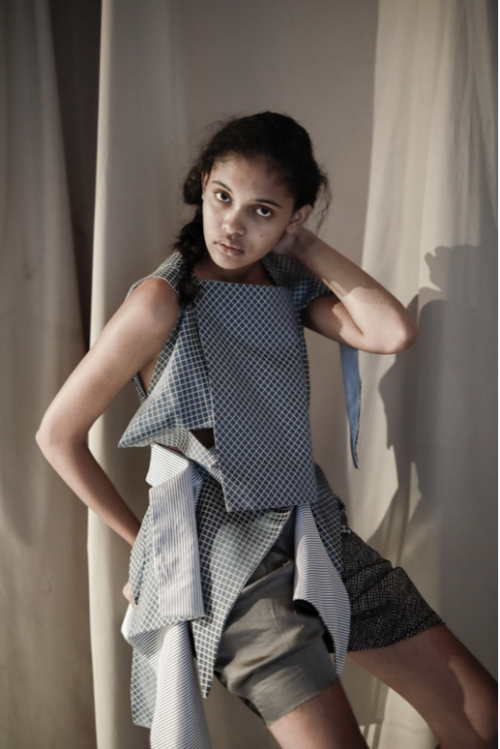 What other projects can we expect from you after this collection?
Expect the conversation to last longer.
Photos courtesy of Geof Gonzales
Follow Preen on Facebook, Instagram, Twitter, and Viber
Related stories:
What Happens When Two Fashion Designers Meet in a Parisian Cafe?
Design Duo Ha.Mu's RTW Collection Will Make You 'Ooh' and 'Aah'
A History of the Royal Family as Told Through Tiaras
Get to Know the Designers Behind Your Favorite Celebrity Wedding Gowns