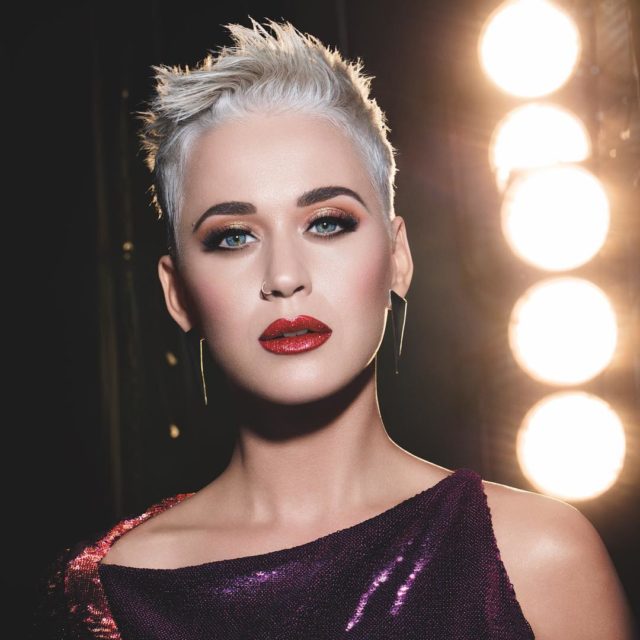 Yes, sexual harassment can happen to men too and we say this over and over. And a perfect example is what happened in an episode of American Idol. One of the contestants, 19-year-old Benjamin Glaze, shared that he had never been in a relationship or kissed a girl.
Katy Perry, who is one of the judges, asked him to come to the judges table and he kept saying "no" but she kept asking. Eventually he went up to the table and Katy was offering her cheek but kissed him on the lips in the last second.
Benjamin told The New York Times, "I was a bit uncomfortable. I wanted to save [my first kiss] for my first relationship. I wanted it to be special." He said he didn't feel sexually harassed but he would have declined if Katy had asked him for the kiss. "I would have said no. I know a lot of guys would be like, 'Heck yeah!' but for me, I was raised in a conservative family and I was uncomfortable immediately. I wanted my first kiss to be special."
Netizens are calling her out on this too. One girl shared that if it had been a male judge and female contestant, people would be looking at this situation differently.
anyone realize if any of the male judges kissed a female contestant like that they'd probably be all over the news for harassment lol #society #whatislife

— Mother Ploop (@aquaticaexotica) March 15, 2018
Another tweeted that kissing a random teenager is just wrong.
Kissing a random teenager when you hold a place of power over their future career. Weinstein much?

— Kyle Wagoner (@KyleWagz) March 15, 2018
Others were just disappointed.
Quite disappointed with how she acted. She didn't respect him or that he didn't want to kiss her. I know he says he's fine but still…

— kassandra (@Sandra_dee1108) March 15, 2018
Watching the video had us cringing and you can just see how uncomfortable he is. Katy hasn't released a statement yet but we think she should because this isn't right.
[Nylon]
Photo courtesy of Katy Perry's Instagram account
Follow Preen on Facebook, Instagram, Twitter, and Viber
Related stories:
The Double Standard in the Hollywood Sexual Assault Catastrophe
Celebrities Speak Out Against Sexual Harassment at the Golden Globes
These Artists Laid Out 140 Women's Clothes to Show a Daunting Statistic
Kate Upton Accuses Guess Co-Founder of Sexual Harassment