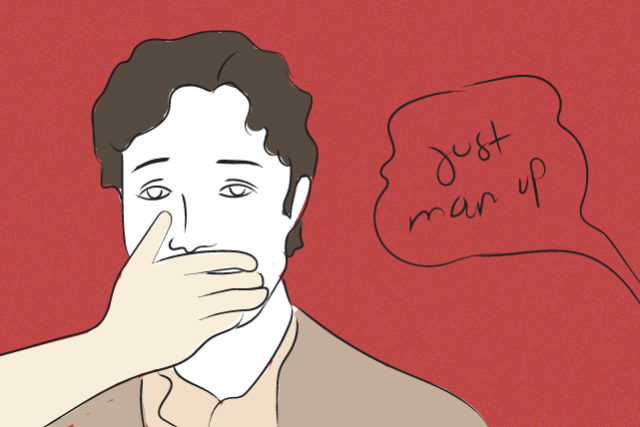 For the past few weeks, stories of sexual harassment and assault are reaching our news feeds. From Hollywood execs like Harvey Weinstein and James Toback to photographer Terry Richardson, the details just get uglier each time. I also noticed that aside from women, men also shared similar experiences.
Actor Terry Crews shared that he was once groped by a male executive at a 2016 event. He noted that he couldn't speak out about it because he was scared that he'll be ostracized in the film industry.
https://twitter.com/stephjkd/status/918071122645716993
Just recently, Harry Styles was also groped by a fan during CBS Radio's charity live show. The Daily Mail reduced the incident to an "eager fan" copping a feel of his crotch like it wasn't a big deal.
These sound familiar, don't they? It's almost like what many women have been sharing with the #MeToo hashtag. And we're sure that there are other stories just like these, whether they're posted online or still kept as a secret. But why aren't we talking about the men who experienced sexual harassment just as much?
There's this idea that men are expected to be tough. Many would argue that more women than men experience harassment since they're the ones who perpetuate it on a daily basis. But that doesn't mean that it's not happening to them as well. Back in May, a man was told to "suck it up" after his female co-workers harassed him. Unilad also cited a survey that one in seven male students from a UK university received "sexual comments or unwanted touching" during nights out. It's a small number, but it's a reality check.
If you think that talking about the men's stories of sexual abuse is discrediting the women's plights, you're wrong. It's recognizing that this problem goes past gender orientation and class. After all, feminism is about equality and inclusive of all genders, especially in the fight against all the Weinsteins in the world.
This is also a call for men to stop displaying their machismo and derailing the discussion when it comes to "women's issues." Because one way or the other, this affects them too.
Art by Lara Intong
Follow Preen on Facebook, Instagram, Twitter, Snapchat, and Viber
Related stories:
Anthony Bourdain Speaks Up Against Harvey Weinstein, More Men Should Too
How #MeToo Unites Women Beyond Race and Class for an Overdue Cause
Men Making Fun of #MeToo Ironically Prove the Problem
Dark Hollywood: How to Solve a Problem like Harvey Weinstein?
Girl Watching and Why Men Can't Take Sexual Harassment Seriously