For the last two years, baby Olivia Manzano-Reyes celebrated her birthdays surrounded by animals. This year is no different as she had a jungle-themed third birthday party at The Island. (Formerly known as The Palace Pool Club.)
Mom Andi Manzano said that doing an animals theme for the third time made it a bit easier for them to plan the party. "We just changed the whole theme. Last year it was more bright and colorful. This year, since she's three, we wanted to make it more wilder and more mature so that's why we had reptiles like snakes and crocodiles."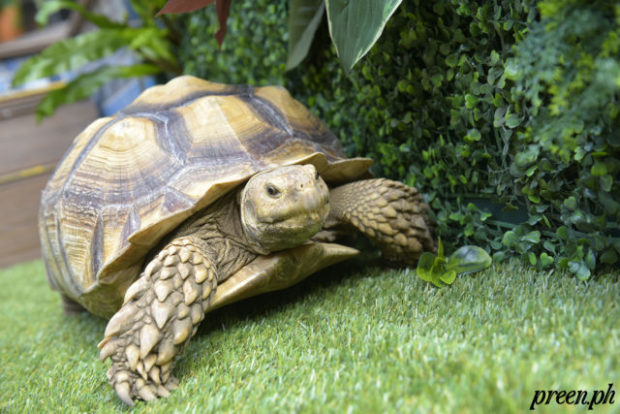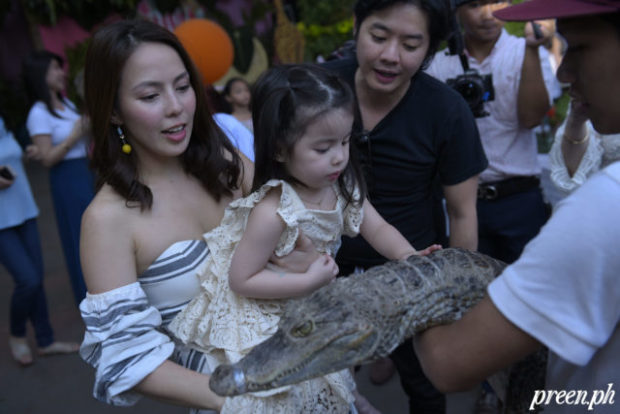 True enough, the mini zoo had a tortoise roaming around and a big lizard you can pose with. Kids were encouraged to feed bunnies and a smaller tortoise that looks like Solenn Heussaff's pet, Patato. There was also a pony that kids could take photos with.
Another highlight a The Lion King and Moana crossover show that the kids danced and sang along to. The Island was also filled with food and drink booths which included Spud Buds, Shakeaway, Krispy Kreme, RFreezy ice cream, a dinner buffet, and so much more.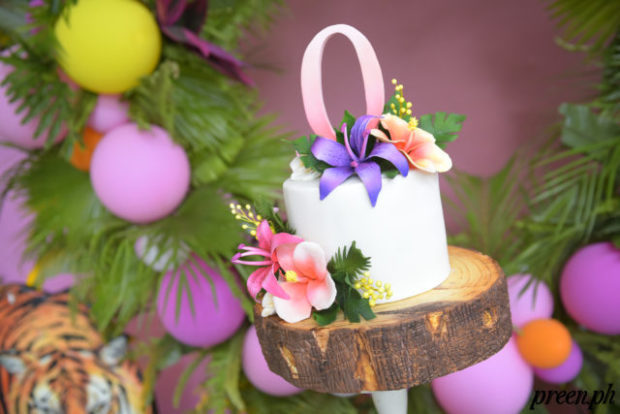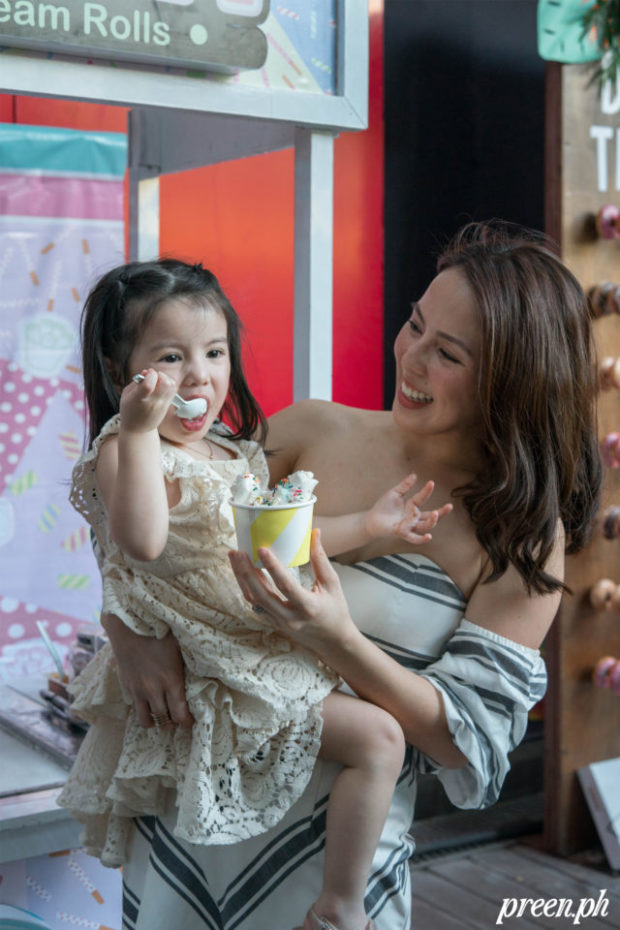 While many of the kids and their parents joined the games, Olivia also went around the place to try out the various snacks and interact with the animals. She even sang "How Far I'll Go" with Moana, who is her current favorite Disney princess according to Andi.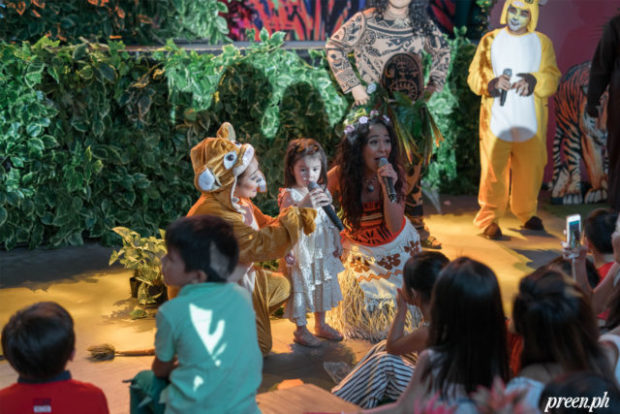 After doing this for three birthdays, we were curious if Olivia's parents are already planning the next animal-themed party for next year. But, according to GP Reyes, "this is going to be the last big party in a while." Don't worry though, because he also hinted, "Maybe when she's seven… Unless I throw another one-year-old party. We'll see!"
Happy birthday again, Olivia! Hope you had fun with all of your guests—both humans and animals.
For more fun shots from Olivia's party, click the slideshow above!
Photos by Andrew Co and Marga Alejandrino
Follow Preen on Facebook, Instagram, Twitter, and Viber
Related stories:
This is How Baby Olivia Reyes Does Her Makeup
Mapping Out Italian Landmarks With Seve Soriano and Olivia Reyes
This Is How Two-Year Old Olivia Manzano-Reyes Parties
Meet the One Year Old Who Celebrated Her Birthday at Manila's Hottest Club
10 Celebrity Babies Who Will Make Your 2017 Adorable