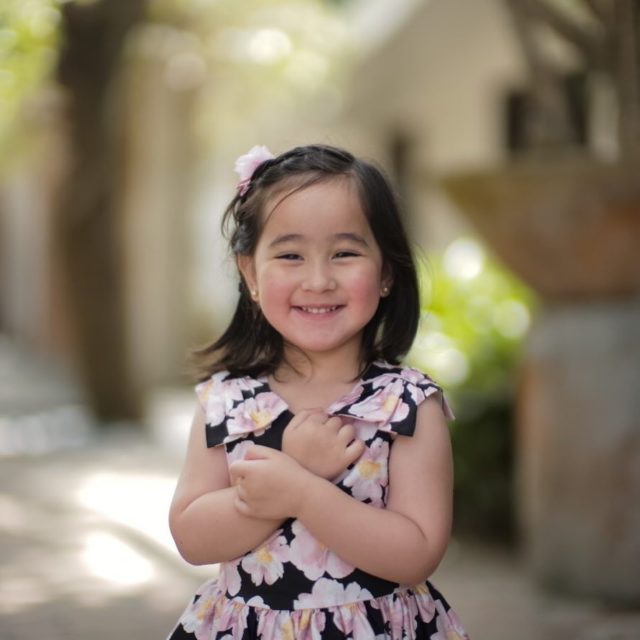 Avengers: Infinity War is finally showing today and there's a little girl who is very excited. Scarlet Snow Belo went the extra mile to dress up as Scarlett Johansson's Black Widow. Complete with a determined look on her face.
The caption read, "I don't like fighting but I also don't like bad and selfish people. So if you're bad and selfish you better watch out because I'm coming for you!" There were also some hashtags included like #BabyAvenger, #BabyBlackWidow, and our personal favorite #ScarletSnowhansson. We see what you did there.
Hayden Kho posted another photo but this time Scarlet has a smile on her face. The supportive father is also trying to get her to be part of the Avengers crew. In the caption he wrote, "She's still waiting to be recruited. Mr. [Robert Downey Jr., can you ask Nick Fury if there's an opening?"
We love this costume and we want it for ourselves but if you want one made for your own little ones, Scarlet got hers from Little Miss Lacey on Instagram.
Are you just as excited as Scarlet for Avengers: Infinity War? Let us know in the comments section.  
Photo courtesy of Scarlet Snow Belo's Instagram account
Follow Preen on Facebook, Instagram, Twitter, and Viber
Related stories:
Influencers Can Come in Little Baby Sizes
What to Do in Japan According to Scarlet Snow Belo
Archie Burnand and Scarlet Snow Belo Prove that They're Baby BFFs
Prepare for Avengers: Infinity War Like a Superhero