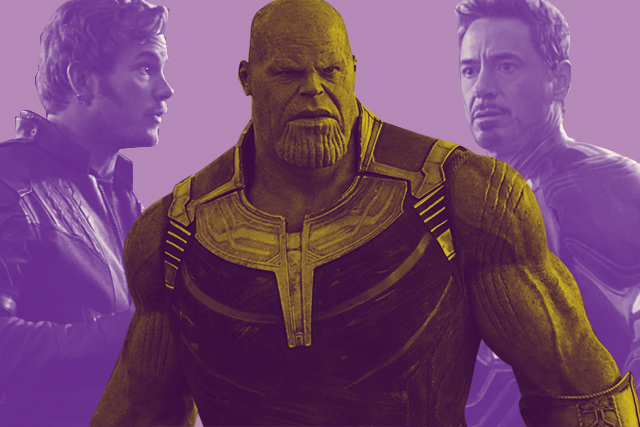 The wait is almost over, Avengers: Infinity War, will finally be premiering next week. On April 25, to be exact. If you don't have  your tickets yet, I suggest reserving them today as some cinemas are already pre-selling them. After the success of their more recent films Black Panther and Spider-Man: Homecoming, this new addition to the Marvel franchise is sure to be a visual treat featuring all of the superheroes from your favorite movies. Before you head to the cinema, however, here's what you can do to prepare yourself for the film.
Familiarize yourself with the MCU timeline
Confused about the Marvel Cinematic Universe (MCU) timeline? Don't worry, you're not alone. With the number of movies released throughout the years plus the spin-off shows, it's hard to keep track. Luckily, one YouTuber decided to break it all down into chronological order. Starting with Captain America, up until the latest installment of Avengers, familiarize yourself with the events that took place in MCU.
Get up to speed with the shows and movies
Now that you know the correct timeline, get up to speed with the movies and shows you haven't seen. I know, I know, it's a lot but maybe focus on the ones you haven't seen. These will fill in the gaps for you. Or you can also rewatch the movies you forgot the ending to. This is also a great way to get hyped for the new film.
Watch this Avengers tribute
Believe it or not, 2018 marks the 10th anniversary of MCU. Celebrate this milestone by watching this short tribute video. This shows a combination of best clips from the past films like Guardians of the Galaxy, Thor, Doctor Strange and more.
Cop a superhero tee

If you don't have a superhero costume lying around, cop the next best thing: A comfy T-shirt. Show your excitement with some Avengers merch. Superhero Tees PH released a few designs featuring the Avengers logo, the infinity gauntlet, and characters from the movie. You can pick these up at different stores like Rustan's, S&R, Robinson's Department Stores, and more. Check the list below and grab a few before next week.
Play Marvel mobile games
Feel like a superhero by playing Marvel games on your phone. You can also use this a s a way to kill time when you're in line to buy tickets or waiting to enter the cinema. You can play something cute like LEGO Marvel Super Heroes or  Marvel Avengers Academy.
Follow Preen on Facebook, Instagram, Twitter, and Viber
Related stories:
All the Emotions We Felt While Watching the Avengers: Infinity War Trailer
The Dora Milaje in Black Panther has Filipino Elements
Did You Catch These Easter Eggs in the Trailer of Solo: A Star Wars Story?
Annihilation Put Women's Strength on Display