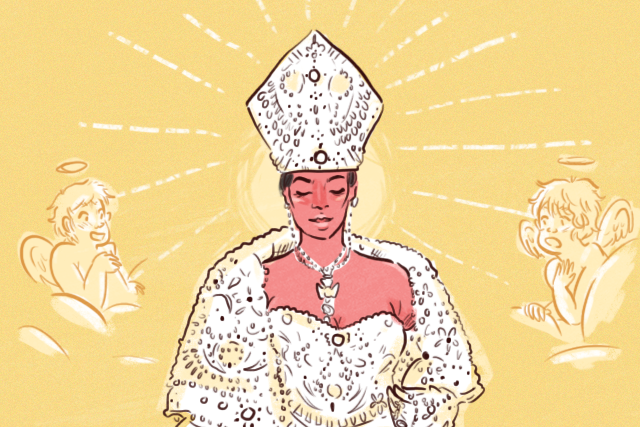 Here at the Preen.ph HQ, we're currently drooling over the looks from this year's Met Gala. From bejeweled dresses to shiny accessories, we can't stop the oohs and ahhs. One thing we noticed from the red carpet photos and videos are the headpieces that a lot of celebrities wore. From crowns to halos, this was definitely the number one accessory to have this year. These hair accessories tied every look together, giving everyone a heavenly look. In case you missed the red carpet looks, keep scrolling to see some of our favorite headpieces.
Blake Lively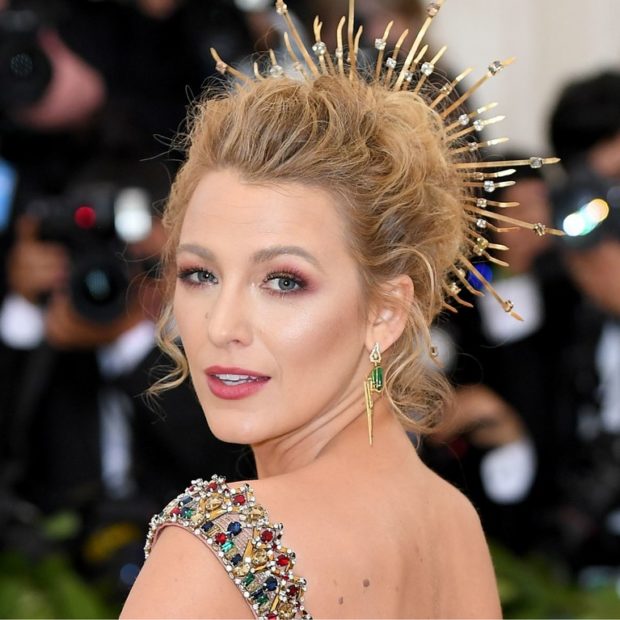 To complete her Atelier Versace look, Blake Lively wore a gold headpiece that mimicked rays you would see on statues of saints. It also had stones that added some extra sparkle.
Sienna Miller
The standout piece of Sienna Miller's ensemble was her crown decorated with stars.
Joan Smalls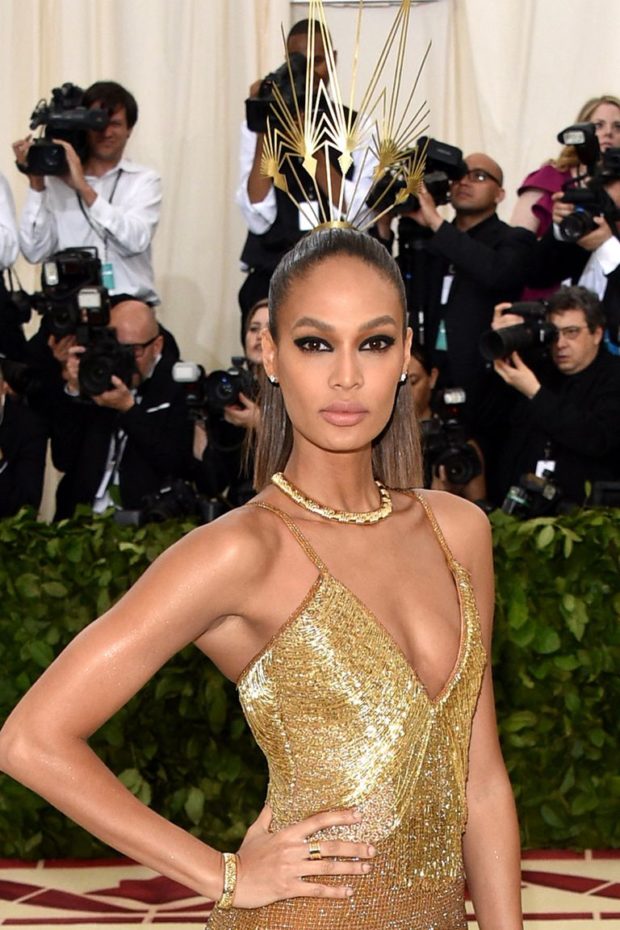 Joan Smalls was dripping in gold at the Met Gala. She wore a dress by Tommy Hilfiger along with gold accessories, including gold spikes coming out of her hair.
Emilia Clarke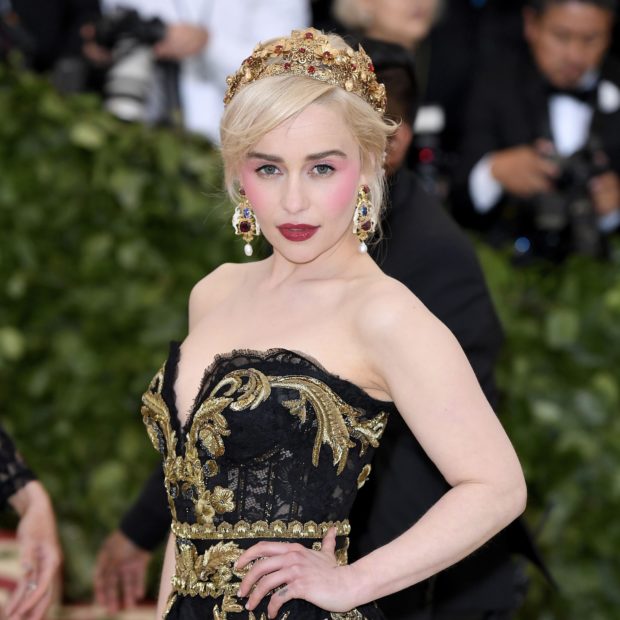 Emilia Clarke slayed the Met Gala carpet. Her blonde locks were adorned with a gold crown that had red stones. She also has red and purple flowers tucked in the back of her head.
Rihanna
Props to Riri for sticking to the theme 100 percent. Aside from her bejeweled outfit, she also wore a Pope's mitre covered in shiny stones.
Janelle Monáe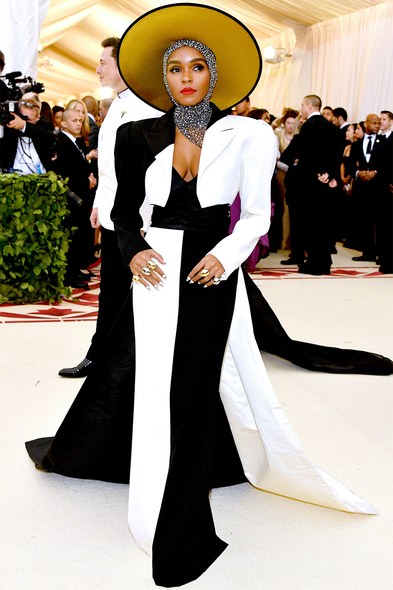 Janelle Monáe looked heavenly as she wore a gold halo on the red carpet.
Cara Delevingne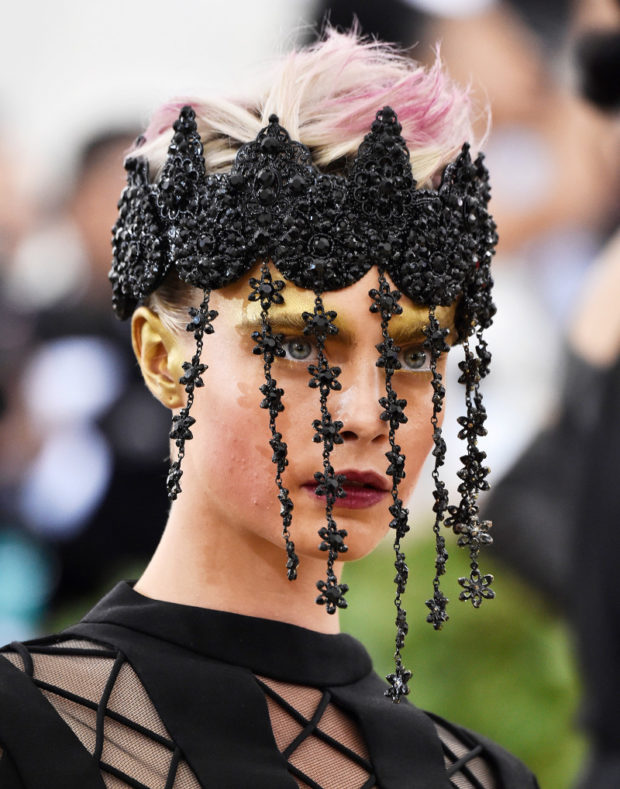 Cara Delevingne went more gothic with her lock. To go with her black gown, she wore a black crown that had beads hanging from it, covering her face.
Solange Knowles
Solange Knowles did not disappoint her version of a gold halo.
Cardi B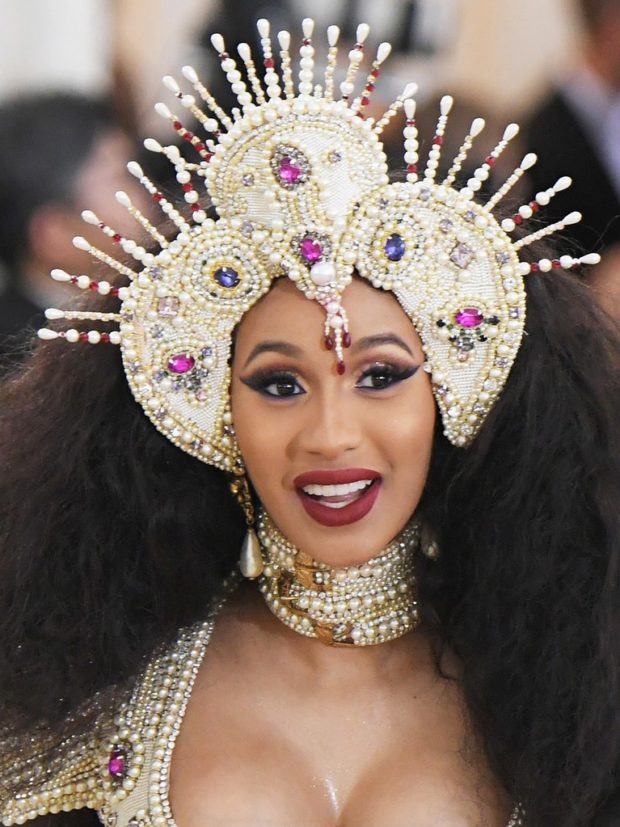 For her first Met Gala, Cardi B definitely delivered. Not only was she covered in pearls, her headpiece was too.
Madonna
Before performing in front of the guests, Madonna first walked the red carpet. She had a black veil covering her face and crown made of different-sized crosses.
Mindy Kaling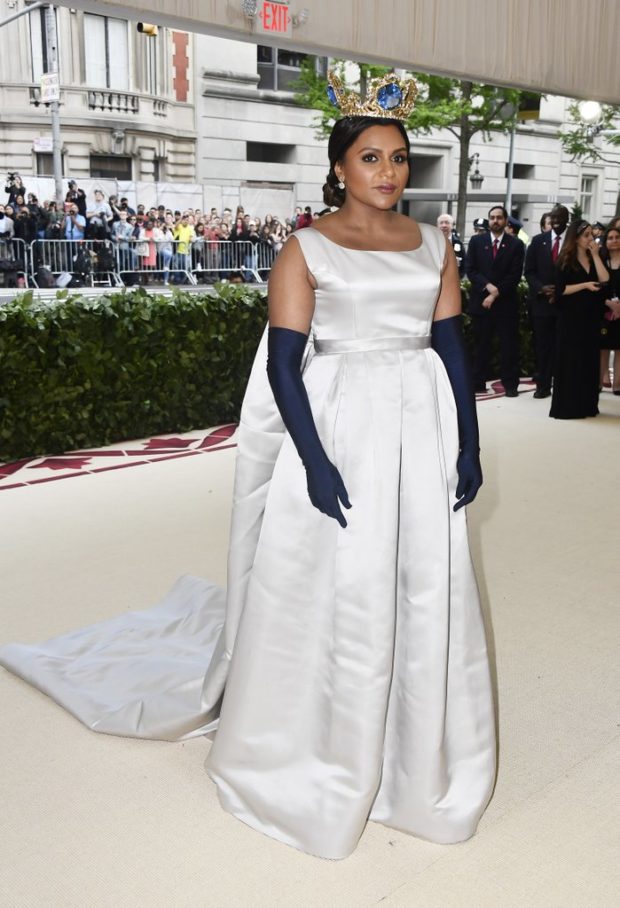 The award for biggest crown goes to Mindy Kaling who wore a gold one with huge blue stones.
Winnie Harlow
Winnie Harlow went floral for her Met Gala headpiece but in a way that was unexpected. Hers was made of white orchids and spikes peppered with stars.
Frances McDormand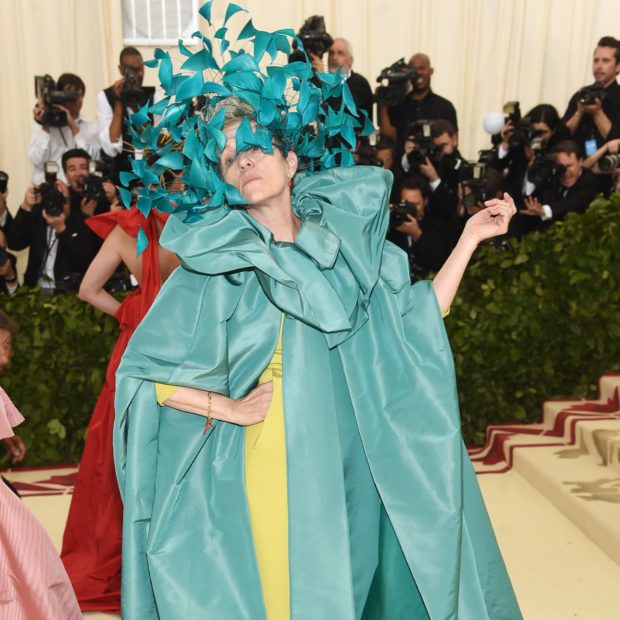 Frances McDormand served garden realness with her headpiece that had leaf-like shapes.
Amber Heard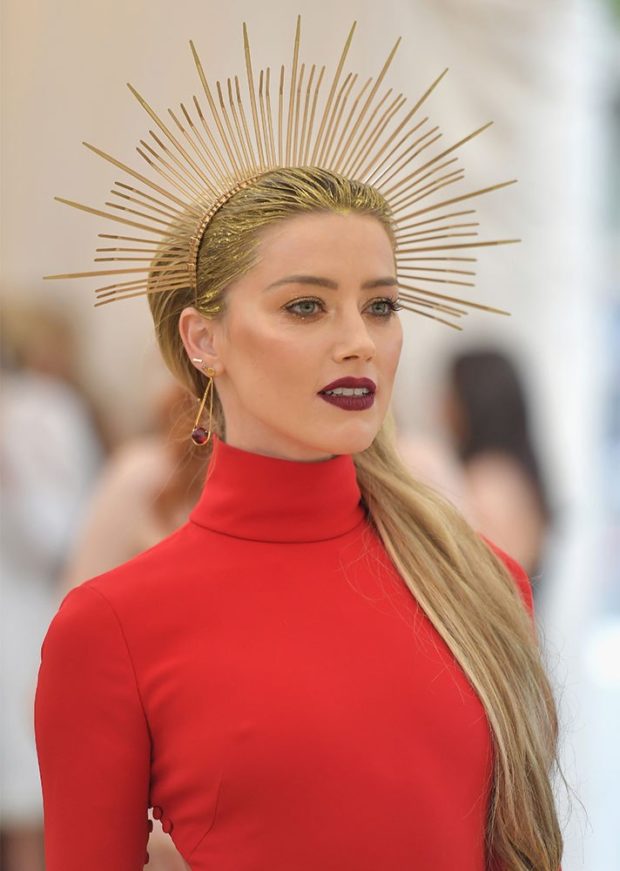 Amber Heard gave us another version of rays from a halo with her gold headband.
Sza
Sza looked like she fell straight from heaven with her gold halo headpiece. It also looks like stars are sprouting from her head. Magical!
Lily Collins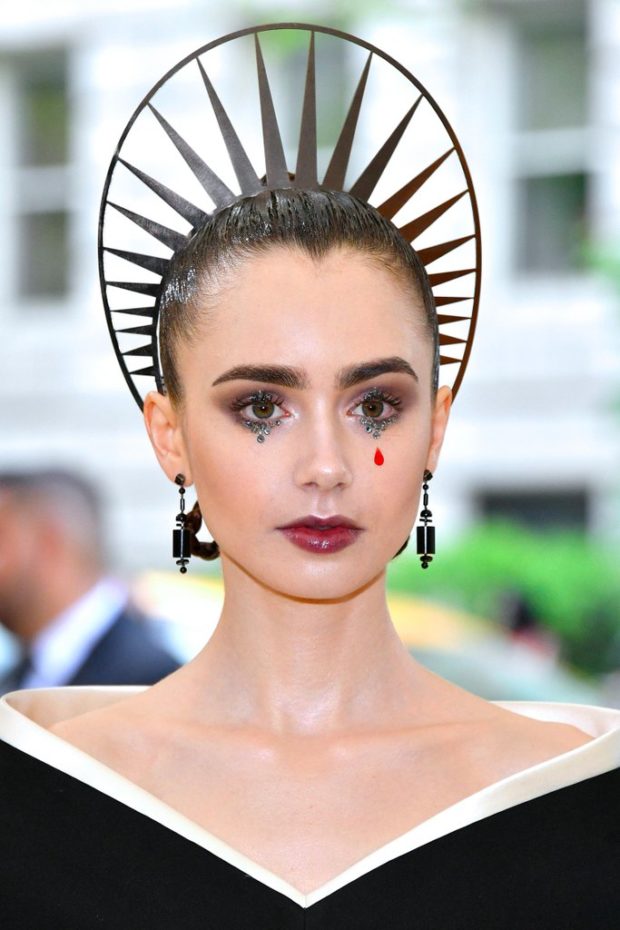 Lily Collins also went for a gothic look with her black crown/halo.
Lana Del Rey and Jared Leto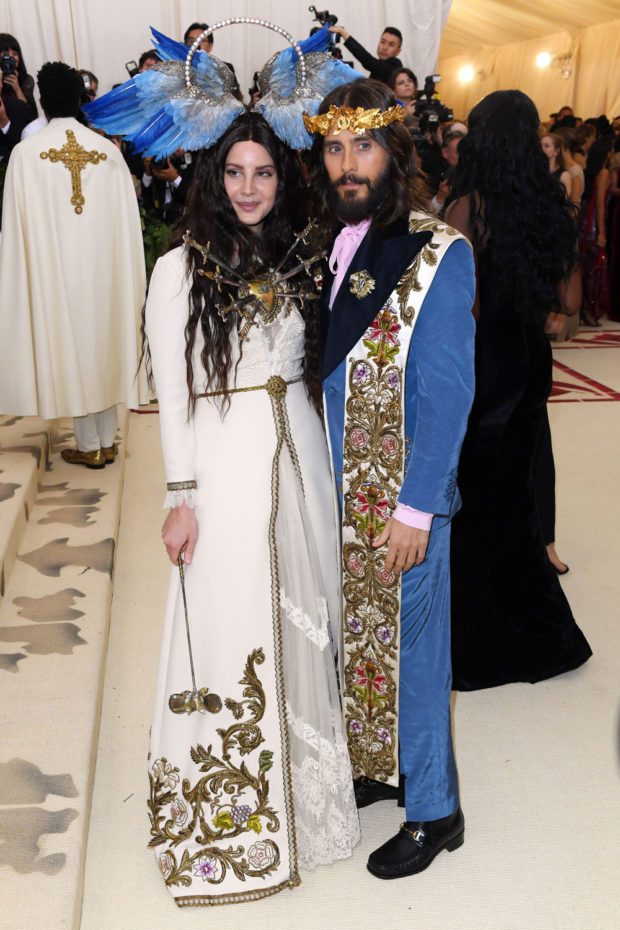 Lana Del Rey and Jared Leto both wore Gucci to the Met Gala. Lana's headpiece was handmade with blue and white painted feathers and a crystal halo. Jared had a crown with gold leaves and flowers.
Art by Marian Hukom
Follow Preen on Facebook, Instagram, Twitter, and Viber
Related stories:
You May Have Overlooked This One Detail About the Met Gala 2018
Metropolitan Museum of Art Launches a Collaboration With Pat McGrath
Who Actually Paid Homage to Rei Kawakubo at the Met Gala?
The Met Gala Is a Gauge of Who's Hot and Who'e Not