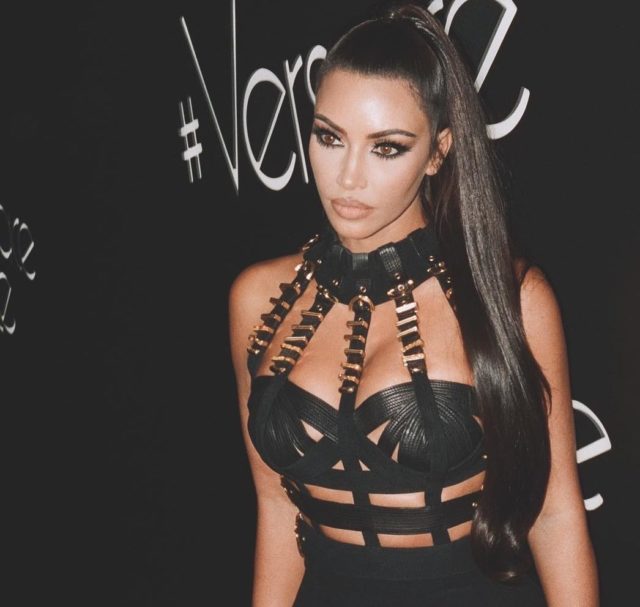 Kim Kardashian has been under fire the past few days and for once, it's not about a nude photo. She recently put up, and later deleted, a sponsored post for Flat Tummy Co. to promote their appetite-suppressing lollipops.
In the post, Kim encouraged her followers to purchase the lollipops. (You know, the usual sponsored spiel.) But people were not sold on the idea of not eating to be thinner. One of the most outspoken was actress Jameela Jamil.
https://twitter.com/jameelajamil/status/996603187623641090?tfw_site=TheCut&ref_src=twsrc%5Etfw&ref_url=https%3A%2F%2Fwww.thecut.com%2F2018%2F05%2Fkim-kardashian-jameela-jamil-appetite-suppressant-lollipops-instagram.html
https://twitter.com/jameelajamil/status/996609661141860352?tfw_creator=notagainben&tfw_site=BuzzFeedUK&ref_src=twsrc%5Etfw&ref_url=https%3A%2F%2Fwww.buzzfeed.com%2Fbenhenry%2Fkim-kardashian-just-promoted-appetite-suppressing-lollipops
"No. F*ck off. No. You terrible influence on young girls," Jameela said on Twitter. "MAYBE don't take appetite suppressors and eat enough to fuel your BRAIN and work hard and be successful."
In the past, Jameela has criticized other Instagram influencers for promoting weight-loss products like teas and lollipops. This is because they can promote eating disorders and impose unattainable beauty standards.
Netizens also chimed in on Kim's #ad post. Some shared their struggles with eating disorders and why posts about appetite suppressants can be harmful.
https://twitter.com/leticeyday/status/996707164558319616
https://twitter.com/dianamaria_mua/status/996736007436464128
https://twitter.com/imyour_gypsy/status/997319700987068416
Since the controversy blew up, the post was "mistakenly" taken down by Instagram. They said that they've apologized to Kim and "worked quickly to rectify the mistake as soon as we were made aware." The post was reportedly restored but it's not still not on Kim's feed. It's probably best that it stays deleted, to be honest.
It's important to remember that appetite suppressants mostly aren't FDA-approved so they shouldn't be used to replace a proper meal. A person's weight and body type aren't measurements for their health—so a skinny figure doesn't always mean you are fit and healthy. Especially if you're achieving it in a possibly dangerous manner.
Photo courtesy of Kim Kardashian's Instagram account
Follow Preen on Facebook, Instagram, Twitter, and Viber
Related stories:
Why All the Hate Over Kim Kardashian's Newest Naked Selfie?
Taylor Swift Opens Up About Her Feud With Kim Kardashian
Beauty Boost: Your Hair and Nails Need Vitamins Too
Why Fat-Shaming Shouldn't Be Used to Motivate People
The Kim K-J Law Interview Quotes You Can Use for Work