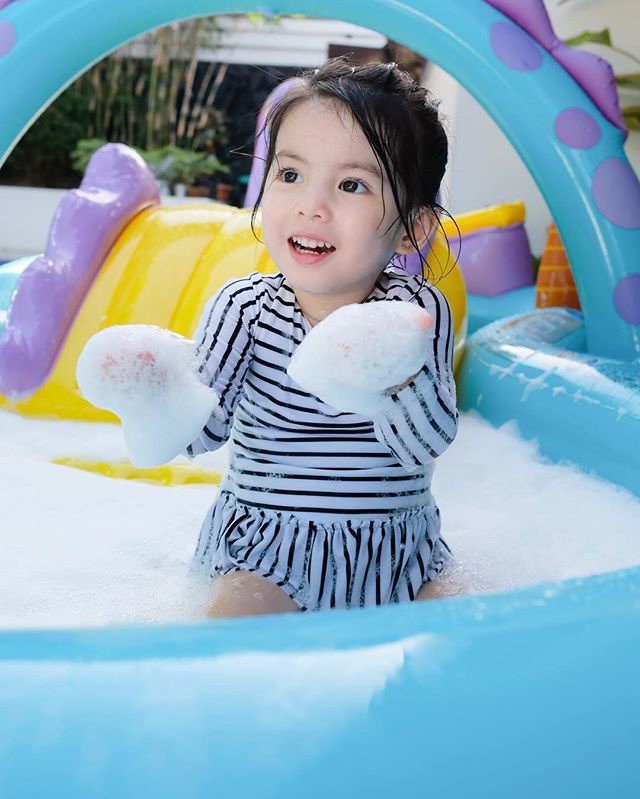 We're guilty of following Baby O's account ever since her parents Andi Manzano and GP Reyes started posting about her. We find her so adorable that we would attend her birthday parties because it's always tons of fun.
From viral photos to going global because Ellen DeGeneres discovered her cute shoe-related meme, now Olivia was featured in a recent Buzzfeed article on insanely cute babies you should follow on Instagram. And we couldn't help but agree.
They showed a picture from her trip to Paris with the famous Louvre as her backdrop, acing her layers and cute outfit.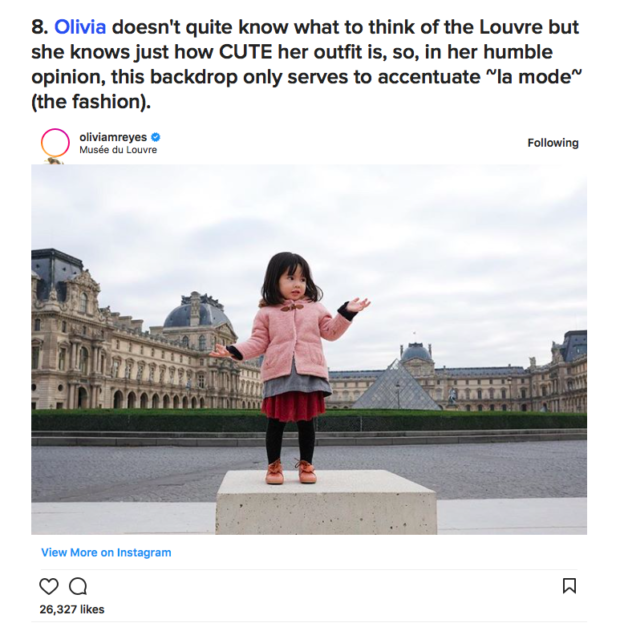 You're adorable, Olivia and the world knows it. And since we're big baby fans here at Preen, we couldn't help but ogle at all the cute little cheeks which includes Eva Chen's baby boy Tao. BRB!
Photo courtesy of Olivia Reyes' Instagram account
Follow Preen on Facebook, Instagram, Twitter, and Viber
Related stories:
For Olivia Reyes' 3rd Birthday, She Met a Crocodile and Moana
Influencers Can Come in Little Baby Sizes
Olivia Reyes' Shoe Meme Showed Up on 'The Ellen Show'
This Is How Baby Olivia Reyes Does Her Makeup