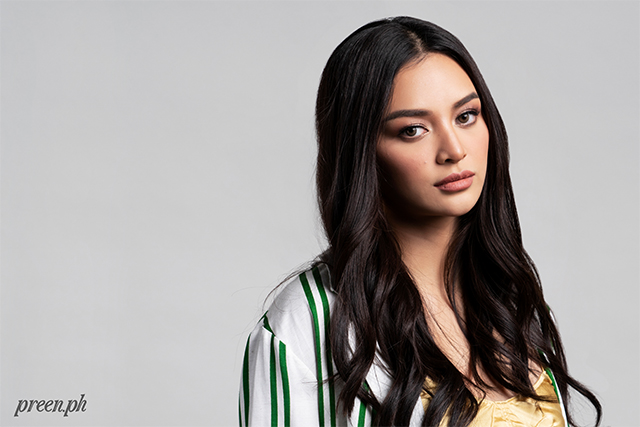 It came as a surprise to us when we found out that Kylie Verzosa was also starring in Kasal alongside Bea Alonzo. She wasn't in the trailer nor any cast lists that we've seen so far. True enough, when we spoke to her, it seems like her character is really a well-kept secret for a good reason.
"I play Eunice—just wait and see who the character is in the movie. To give you a little insight on the character, she has a past with Paulo Avelino and she comes back to their lives. So just see what happens, if it's good or bad, or something intriguing," Kylie shared.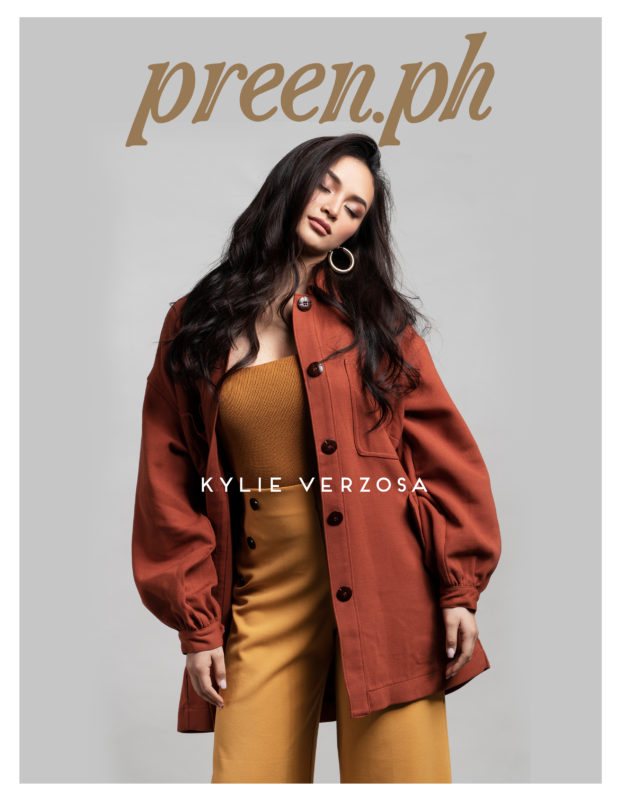 Since the end of her Miss International reign, Kylie is slowly cementing her status as an actress. But that doesn't mean she's not focusing on her mental health advocacy anymore—she's still very much active. If you want to know more about Kylie's Kasal experience and what she's been doing lately, keep scrolling.
How does it feel to star in your second movie?
It feels so good. I'm happy with where my career is going because, coming from a pageant background, you're trying to see what's next for you and move from that industry. As I started, I began to learn to love acting. I have this desire to be really good at something, and I want to be good at acting. Not at being an "artista."
How did your preparation for Kasal differ from when you played a fairy in Ang Panday?
My fairy role was more like being a beauty queen. She feels like she's above everyone, she's the queen of the whole forest. But for this role, it's something different and something I'm excited for people to see because it's a side they've never seen before. It taps into deeper emotions like anger and revenge, so it's something heavier. I'm happy that direk Ruel S. Bayani was able to bring a different side of me.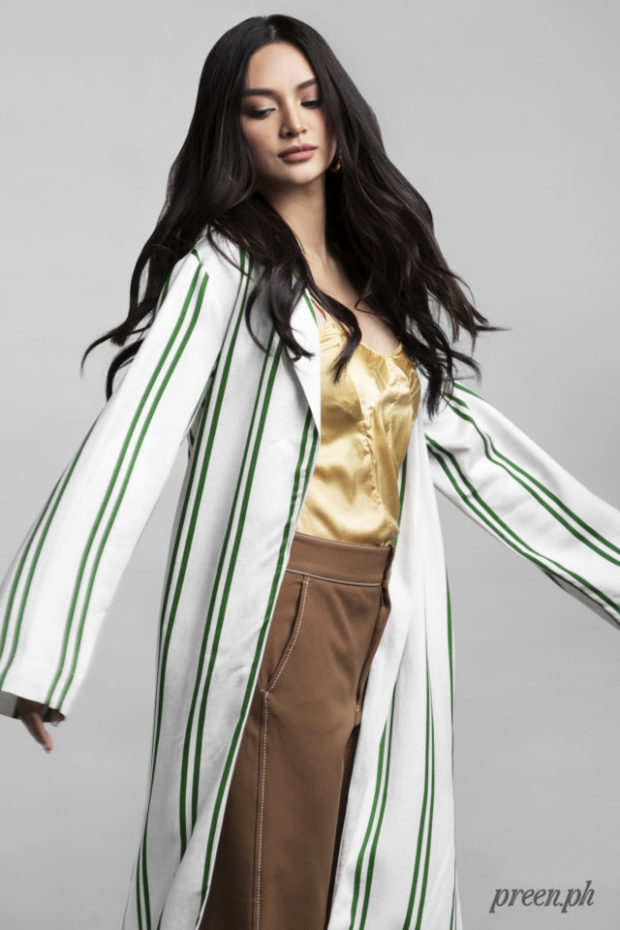 Aside from acting, what's keeping you busy?
I'm shooting a few endorsements and another movie also. Aside from showbiz, I'm still continuing my advocacy on mental health, and what we do is that we go to a school or university every month to give a talk. We're five people: a group of volunteer therapists, me, and my family members. Basically, we formed this small community called Mental Health Matters where we share information and articles on how I went through my own depression as well and also about other people. It's a community and a safe space. We screen the messages [we receive] and we get 20 to 30 messages a day from people who are struggling, don't know what they're feeling, and if they're depressed. We give them [professional advice via our therapists] and we try to respond to all of them. It's just like giving motherly advice.
For heavier cases, we recommend psychiatrists and psychologists. We partnered up with the Philippine Psychiatric Association so some of their psychiatrists are part of our small foundation. We also give discounted rates for their consultations.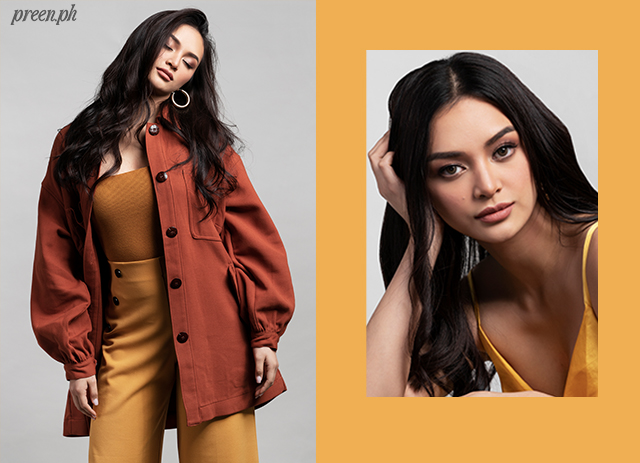 How do you discuss mental health and break the stigma surrounding it?
I guess one thing is sharing your story to people who can relate. Since it is not being spoken about a lot, it helps that there's someone in public who's talking about it so that relatability will lessen the stigma. For me, I think it's also important for the older generation to realize that there are cases like this. I mean, people die because of depression and suicide, our suicide rates are getting higher every year and they're getting younger and younger. It's something that we should discuss [because] there are a lot of teenagers right now who go through things that they don't understand and they don't get a good support system [that will assist them.]
Despite it being "taboo" in beauty pageants, what made you choose mental health awareness as your advocacy?
When I joined Binibining Pilipinas, they asked me what I wanted to speak about. Even when I won Miss International, people would tell me, "You should focus on women and children." I was like, "Huh? But mental health is what I want to speak about." Because it's my journey, I went through my own struggle and after surviving it, it was hard and I didn't have anyone to talk to about it. Some of my family members are also bipolar and went through depression. I didn't get much support in the beginning and people said it was a sad advocacy, it wasn't given much attention. But eventually, I'm thankful that it's been brought to light more since the time I won. I receive messages every day—sometimes good, sometimes bad. Bad meaning their life stories and what they're going through, that's why I wanted to form the group because it felt heavy for me and I didn't want to do it alone.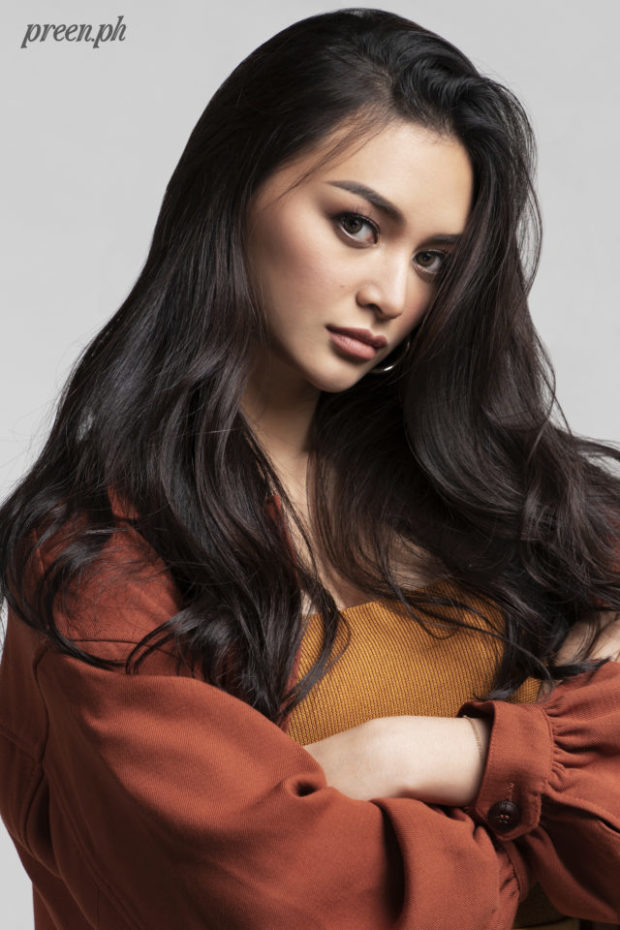 ***
Before we sat down with Kylie, we asked her to do something she's never done before: Talking about her five-minute makeup routine through ASMR. (If you don't know what ASMR is, you can check our list of videos here.) It's simple enough, plus, she also told us during the interview that she likes listening to R&B and rap—think: Post Malone and The Weeknd—while getting ready. I'll stop rambling now, go watch the video below.
Look 1: Slip dress, Topshop; White pumps, CLN. Look 2: Striped duster coat, Topshop; Ifugao Camisole, Eairth; Trousers, Zara; White pumps, CLN. Look 3: Denim jacket, H&M; Ribbed top, Topshop; Wide leg trousers, Miss Selfridge; White pumps, CLN.
Photos by RG Medestomas
Produced by Jacque De Borja and Jacqueline Arias
Styling by Eds Cabral
Creative direction by Nimu Muallam
Video by Javier Lobregat and Samantha Ong
Follow Preen on Facebook, Instagram, Twitter, YouTube, and Viber
Related stories:
Kylie Verzosa looks just like a goddess in Ang Panday photos
How you can get Kylie Verzosa's edgy Paris outfit
We hit a political milestone: The Senate passed the Mental Health Act
Everything you need to know about Kylie Verzosa's Miss International win
This is how Bea Alonzo keeps herself from burning out