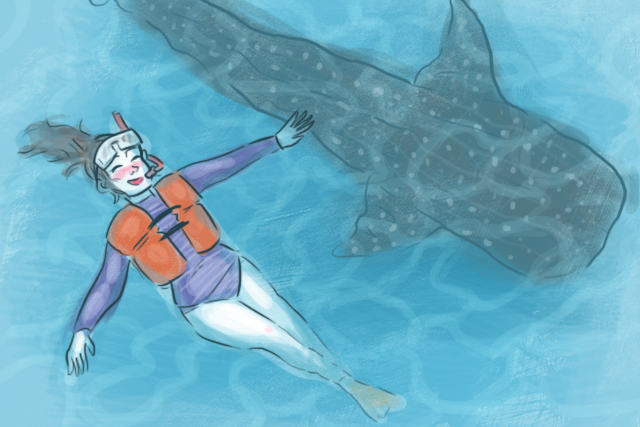 Summer's been too busy at the Preen HQ, but thank the heavens because I was able to sneak in one trip with Regatta and a memorable one at that. Sorsogon was the destination of choice, the southernmost province in Luzon and is part of the Bicol Region—aka the place to be for coconut cream. More on that later!
A trip to Sorsogon is quite an adventure, you have to get on a one hour and five-minute plane ride to Legaspi and then travel on land for about an hour and a half. People think there's not much to do, at least I did, but I was in for an adventure. Before we go any further, let me tell you that I'm afraid of the ocean. Dead scared. Like I can only hang by the shore where my toes can touch the sand type. And now that's out of the way, we can talk about the beauty of this province.
We stayed at Siama Hotel, probably the best place you can stay in. It's a nature-inspired 30-room boutique hotel in the middle of a coconut plantation. So naturally you are surrounded by greenery, it gets really quiet at night, and you get to breathe the freshest air you will ever breathe in a while. Rooms vary in style and need that can accommodate solo travels, couples (or friends), barkadas, and more—so you need not worry. If you simply want to hang out in the hotel, they have a pool area where you can lounge and take Instagram shots.
Since this province is found in the Bicol region, they are known for their amazing coconut cream and coconut milk dishes, aka gata. We were served dishes like Laing which was made with dried taro leaves. Ginataang baluko was something I never tried and it's actually local scallops. They also served us with ginataang pako (fern) and stingray (which BTW, tasted like any other fish meat). And of course we were also served with the spicy Bicol express which made my heart cry. But the best part would probably be the coconut panna cotta dessert which was super creamy and delicious without being cloying—this though is a Siama Hotel exclusive.
But besides booking a beautiful hotel in Sorsogon and eating, what else can you do? We listed a few activities, plus items you might need for each activity, and we hope this can entice you to book a trip! I tell you, the food alone is worth it.
Buhatan River Cruise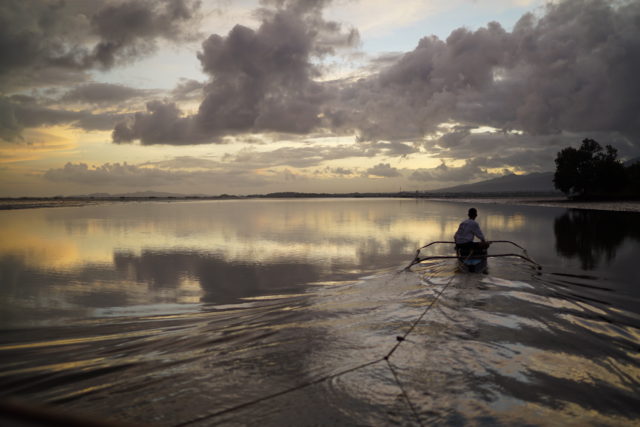 If you arrive in the morning and want to relax for the rest of the day, your first activity can be a sunset river cruise at Buhatan. It's a 45-minute cruise one way that will let you learn about the culture of the community—like how families then and now know every single curve of the river and would catch fish and wild shrimps to eat. Or how it used to be a polluted river like Pasig River, but with a little help and commitment, they were able to transform it to be one of the cleanest rivers left in the country.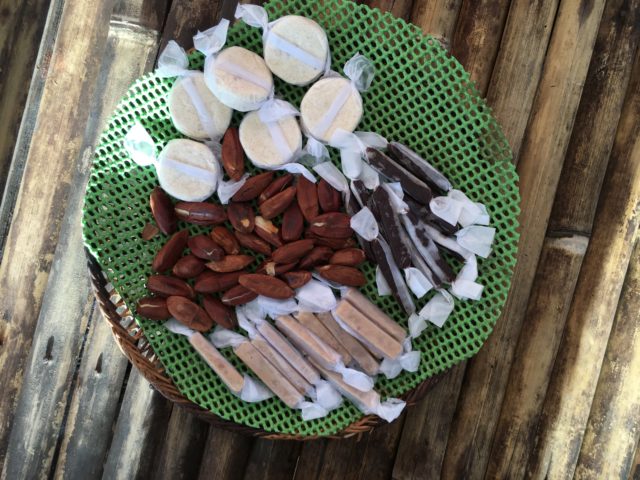 During the ride, you will be served with local treats like pili nuts, cacao candy, pili candy, and savory snacks like lumpia with coconut milk and meat inside (yum, I swear). To wash it down, they have a lemongrass ginger drink that's super refreshing.
When you reach the end, you will get to savor the beautiful cotton candy backdrop as the sun fully sets. Here you wait until it's almost pitch black so you can get on the biggest highlight of the cruise—the fireflies.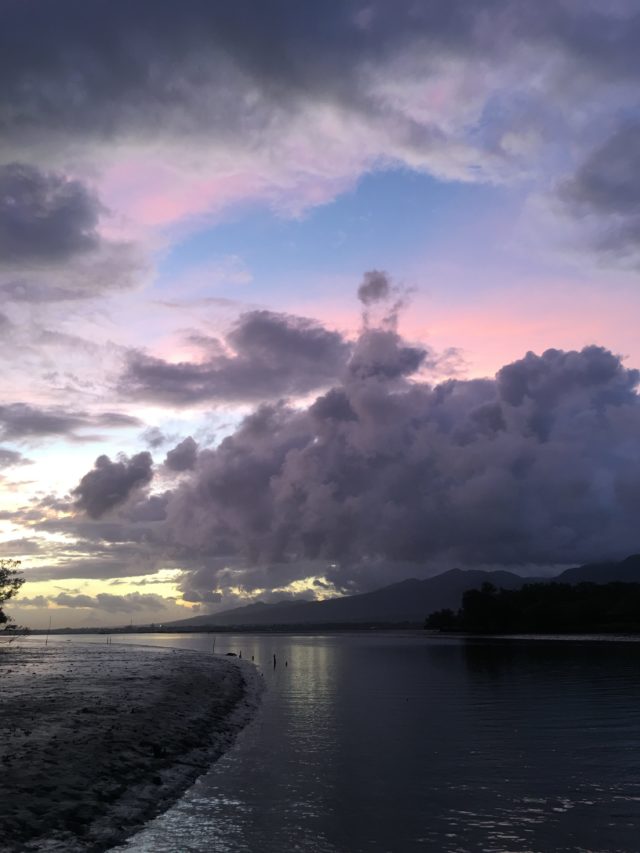 On your way back, you will get to learn about different constellations as you wait for trees to light up because of the abundance of fireflies. It's not the type that would require you to squint in order to see—these are fairy lights by nature at its finest. Their lights apparently come in different colors, as told to us by our tour guide, and they're white, green, yellow, and so on.
Unfortunately, this isn't something you can post on Instagram, because a regular camera won't be able to capture the moment. It's the perfect time to just lay back and appreciate nature.
What to bring: Dress comfortably for the cruise so that it's easier for you to move around. A cute paper bag skirt paired with a simple polo tee is great.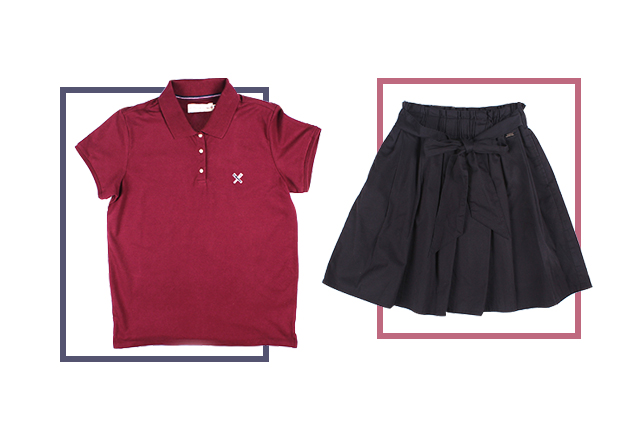 Island Hopping at Matnog
After an hour ride to the pier, you can hop on a boat to take you to different beaches and islands around Matnog. Our first stop is a fish sanctuary called Juag Lagoon Marine Sanctuary where you can find a variety of fishes that range in size—the biggest is a 35-year old Lapu-Lapu. Sometimes, when there's only a few tourists, the caretakers allow you to swim with the fish, but you have to be totally free of sunscreen because the fish actually die from it.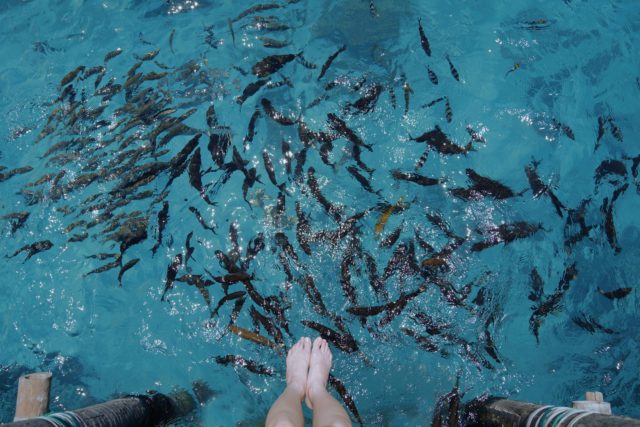 But if you're not allowed to swim, don't worry because you can buy food to feed the fishes!
Next stop is Subic Beach and there are actually two—one is called Subic Laki and the other is Subic Liit. Subic Laki is the bigger beach with sari-sari stores, food stalls, and cottages that you can rent out while Subic Liit is far more secluded, perfect for when you want to enjoy some peace and quiet. Either way, both feature fine pink sand because of the mixture of creamy pink sand and crushed red corals. The water is another thing, crystal clear and cool, a perfect retreat from the summer sun.
Just a few minutes by boat, your tour guide and boat can take you to the rock formations and caves, there's one near Subic Beach that you can swim into and inside you'll see fine white sand with smooth boulders. The greenery was also amazing, like it was a totally different world—and to think I personally was thisclose to not joining because it requires you to swim in order to enter. Don't worry, I was armed with a life jacket… or two.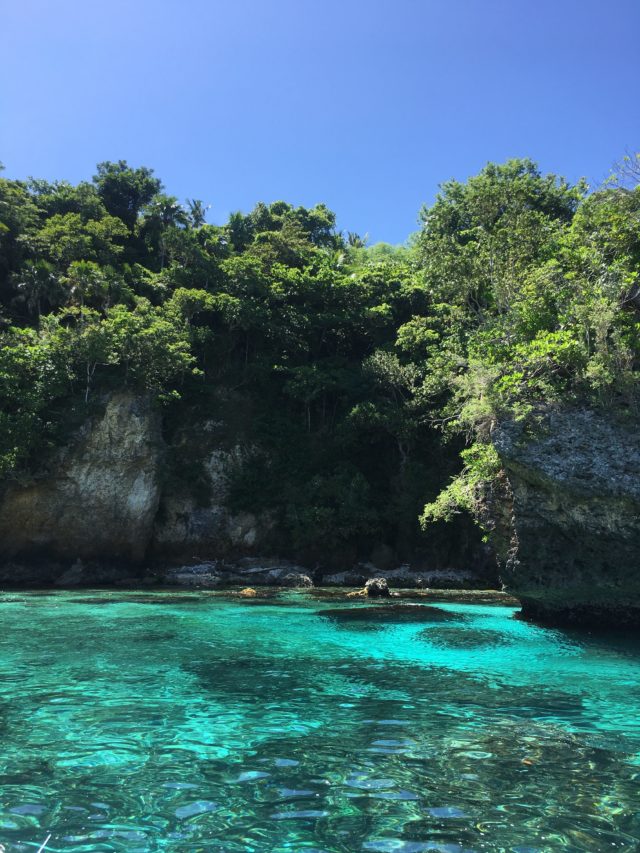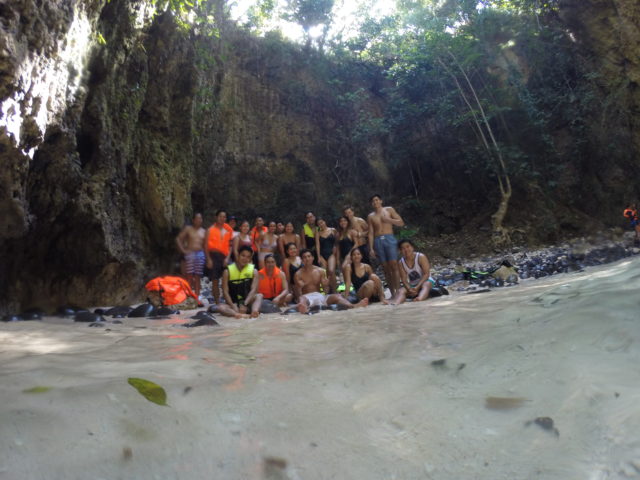 What to bring: A swimsuit that's secure as you have to swim, get in and out of the boat, and so on. Don't forget to bring a cap to shield your face from the sun!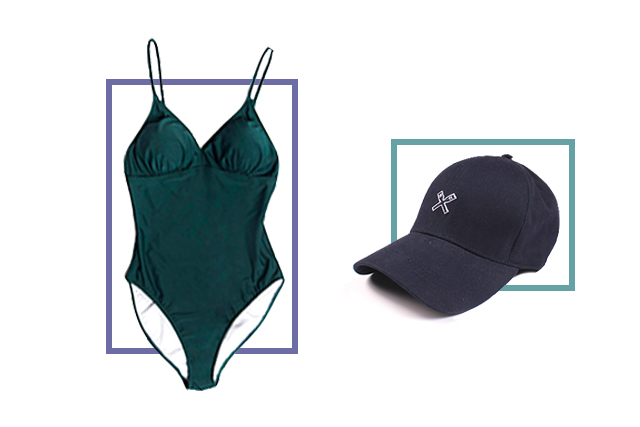 Surfing at Gubat Beach
As you get out of the car and walk towards the beach, you can't help but think it looks like La Union -link back in the early 90s. Quiet, with a few locals and tourists. There's a surf shop with instructors so you can have them train and assist you prior to getting in the waters. If you're a beginner, make sure to tell them that you are, that way they can take you to a part of the beach where the water is slightly more mellow and friendly to first-timers.
What to bring: A rash guard suit to protect you from the surfing elements.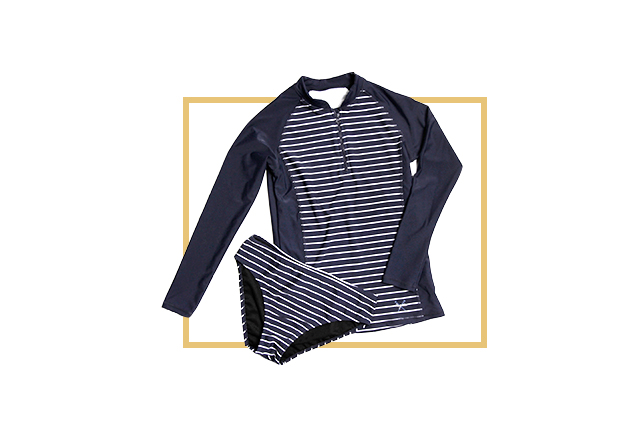 Whale shark watching at Donsol
Schedule this as your first activity because whale sharks tend to show up earlier in the day than in the afternoon—it coincides with their eating schedule so they naturally come up closer to the surface.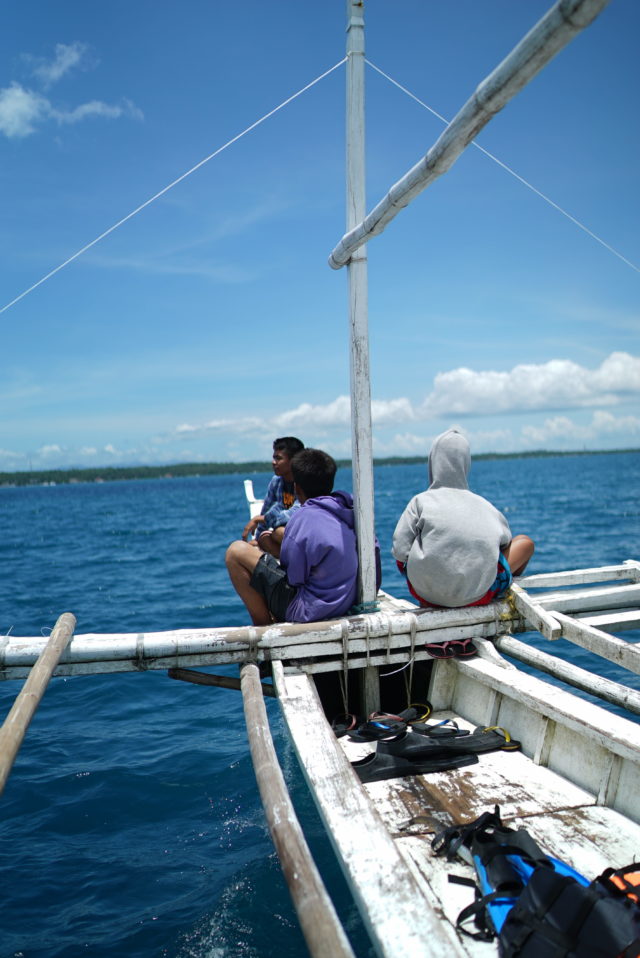 Donsol is about two hours from Sorsogon and when you get there, they will immediately ask you to register and attend an orientation on things you need to know about whale sharks or butanding. They also educate you on do's and don'ts, so be sure to take notes and listen. They make efforts in protecting the ecotourism, so you should too.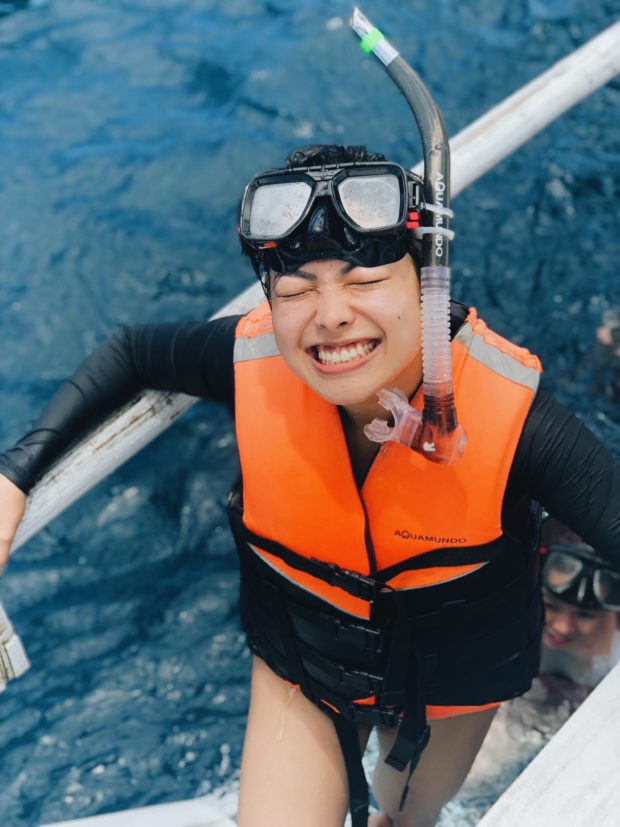 The guides do not feed the fishes to not disrupt their natural habitat and eating habits, instead, you will go around by boat with spotters so they can tell you when to jump in the open waters and observe these majestic creatures a little closer. It may take a few attempts, but it really is amazing to see them for yourself—sometimes videos don't do it justice at all.
After a strenuous swimming session with the butandings, make sure to grab a bite and replenish!
What to bring: A casual change of clothes for after your swim session.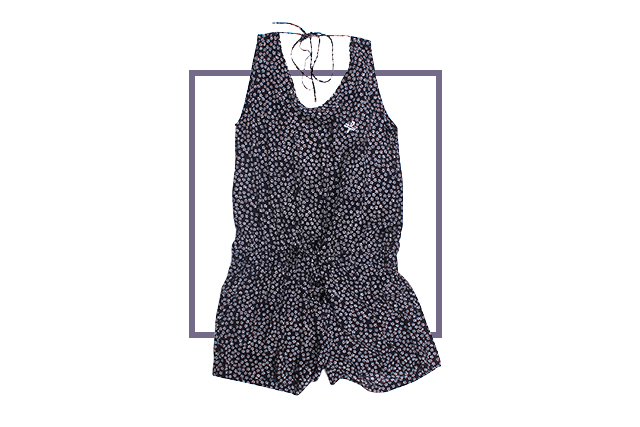 If you thought there's not much to do in Sorsogon then think again! It's such an adventure-packed province filled with people who are warm and welcoming. We highly recommend you book a ticket with friends or family or both!
Photos courtesy of Jacque De Borja and Regatta
Art by Marian Hukom
Follow Preen on Facebook, Instagram, Twitter, YouTube, and Viber
Related stories:
I visited Singapore and ate at these food spots
A celebrity-approved guide to London
How traveling alone can be a first class experience
A look at India through the lens of Lauren Reid's camera