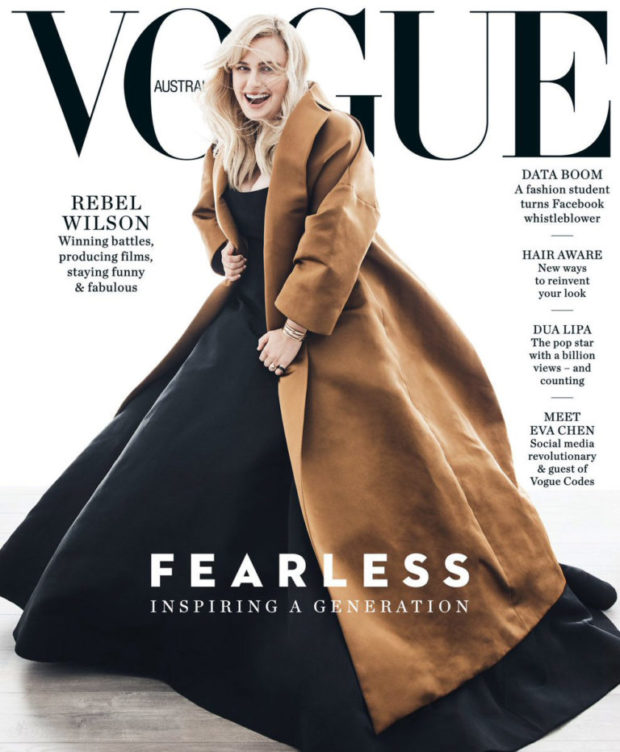 Actress Rebel Wilson just added another career highlight to her list and she couldn't help but share her excitement on Instagram. "I never would've thought this element would be added to my life: Vogue cover girl."
"This is such an amazing experience. Thank you Vogue Australia and to all the designers and stylists who worked on this shoot." But I guess the Internet always has something to say and instead of celebrating Rebel's career feat, they started pointing out how the styling supposedly hid her shape, and to them it was the magazine's way of fat-shaming the actress.
why is it that everytime a "plus size" woman makes it to the cover of a fashion magazine, they wrap them in the heaviest coats imaginable ?

— meydey (@meydey0) May 22, 2018
Not to mention jamming her into cinchers and photoshopping her to high hell…

— jimi marie (@epicuriousfemme) May 22, 2018
But Rebel was quick to shut down these comments and rumors of retouching, but always in her humorous way. She responds to a tweet and said that she ate healthy and exercised (some horizontal running, perhaps?) a month leading to the cover shoot. But she made sure to share that she indulged in brownies right after. (Same, Rebel. Same!)
Nope, not slimmed down! I just ate healthy and exercised for the month before the shoot x but then immediately after ate brownies!

— Rebel Wilson (@RebelWilson) May 22, 2018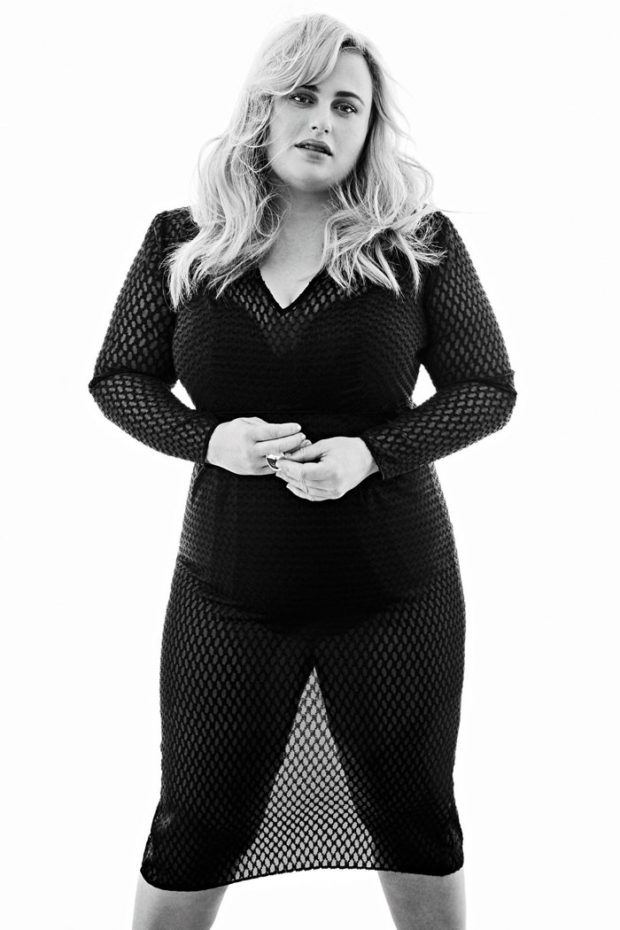 As if that's not enough, she also shared a side-by-side comparison of her raw image (a monitor photo she took with her phone during the shoot) and her published Vogue photo. And guess what? There's no difference and no signs of liquifying.
Oh and just so you can see the raw v's the magazine shot, I took a monitor photo myself on the day of the shoot! So please don't carry on that these shots are heavily photoshopped because they're not! pic.twitter.com/7DcgO4hZ3a

— Rebel Wilson (@RebelWilson) May 22, 2018
In the past, we talked about how magazines portray plus-size women on covers. They are usually cropped to show just the face or half of they're torso, or there's always something obscuring their body. But as we go on, we learn and adjust, and since we all asked for inclusivity, aren't plus-size women supposed to be given the same styling opportunities as any other woman?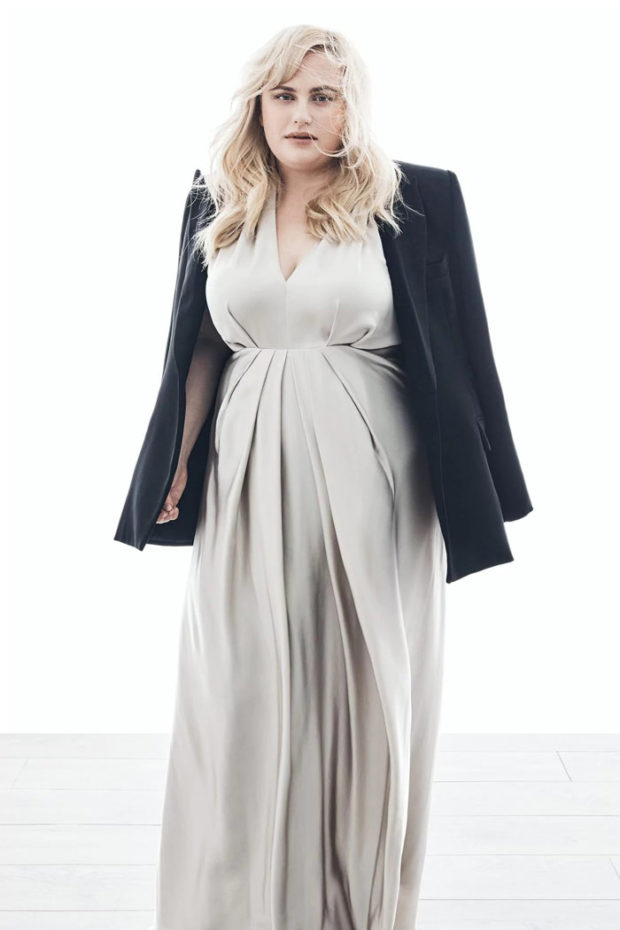 Rebel looked stunning in that black ball gown and camel jacket. Can't we leave it at that? And in the words of Refinery29, "And maybe if we stop measuring fabric, we'll stop measuring size, too."
[
Refinery29
]
Photos courtesy of Vogue Australia
Follow Preen on Facebook, Instagram, Twitter, YouTube, and Viber
Related stories:
Will magazines ever stop cropping plus-size women?
Why fat-shaming shouldn't be used to motivate people
Riverdale star Lili Reinhart calls out local magazine for photoshopping her body
Lea Salonga, Daphne Oseña-Paez, and more give their two cents on photoshopped bodies