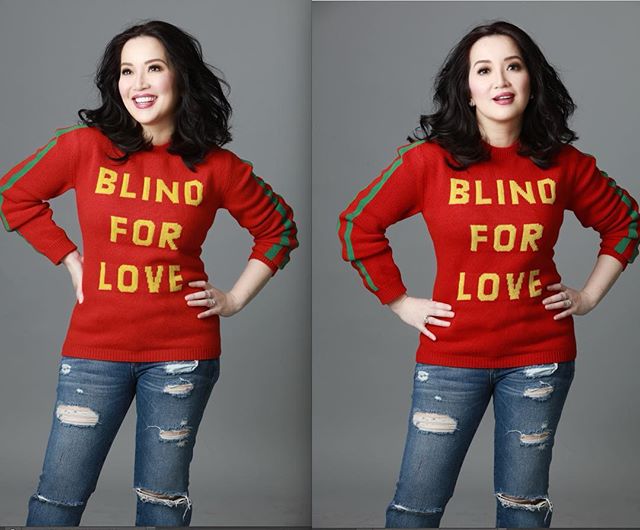 Kris Aquino posted on Instagram that she was so sad to miss SM's 60th anniversary due to a terrible allergic reaction the day before and her blood pressure dropped. She's glad that they were super understanding and she promised to make up for it soon—but there's one netizen who was not as understanding and, at some level, was concerned.
The comment said that Kris was sickly even after all the precautions she would take. The person said it alarms him/her and that Kris' endorsements might disappear.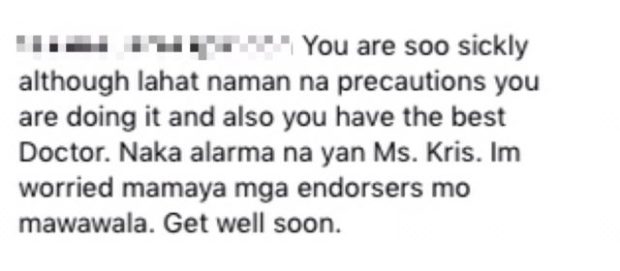 It probably struck a cord because Kris replied that he/she doesn't have to worry about her endorsements because they're actually growing in number. She's also so blessed to have clients who understand. Kris even said, "Sino ba ang may gustong forever may allergic reaction or maging lampa like me?" (Who would want to forever have allergic reactions or have awkward or unsteady footing?)
Kris was also quick to point that it's not "endorsers" but the correct word is "endorsements."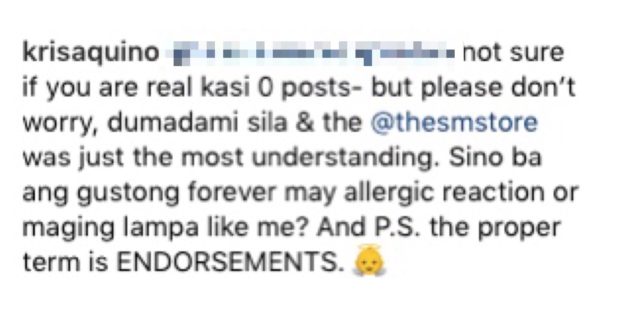 She later apologized and admitted that the comment irked her. A comment coming from someone who never even worked for or with her could say something she doesn't know anything about. "My team and my endorsements know how many times I've shown up for shoots regardless of how unhealthy I was and I still delivered."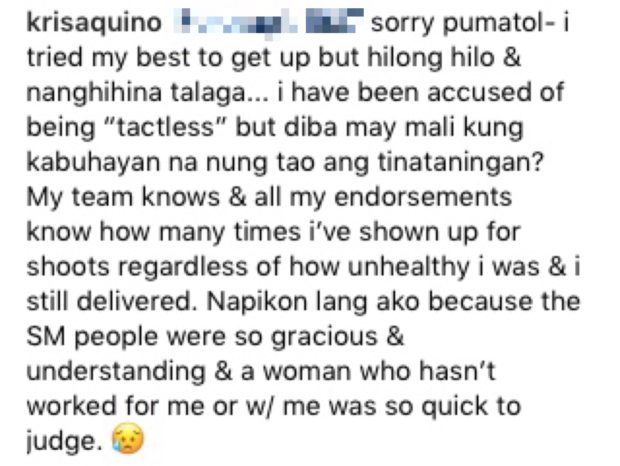 Obviously, Kris didn't like the fact that the person was so quick to judge. So if you're still worried about Kris Aquino and her endorsements, don't be. She's on top if it and she is doing just fine!
Photo courtesy of Kris Aquino's Instagram account 
Follow Preen on Facebook, Instagram, Twitter, YouTube, and Viber
Related stories:
Kris Aquino is the queen of clapbacks in the comments section
Why did Kris Aquino have to fly out for medical reasons?
Kris Aquino talks about politics and slams Korina Sanchez
Don't push Kris Aquino to her limits, especially if it involves her kids