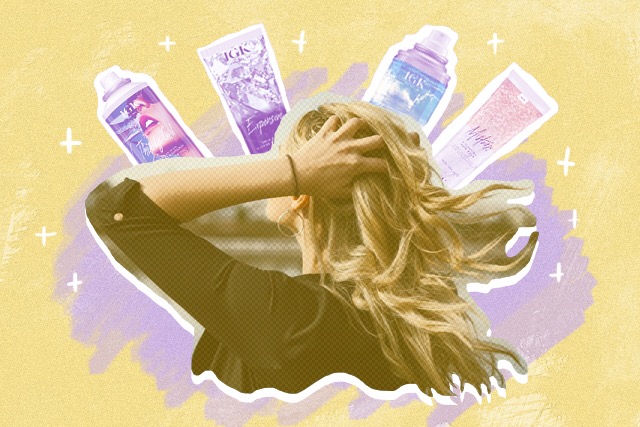 I'm not particular with haircare products, but what I'm obsessed with would have to be a great dry shampoo or anything that will help oily and limp hair. I came across Swipe UP Dry Shampoo Blotting Sheets online from a cult-fave brand called IGK and I knew I'd be hooked. Fast-forward to today when they're formally available in the PH through Sephora and my low-yet-sometimes-high maintenance self is jumping for joy.
But what is IGK and who are the people behind it? Well, it's actually the brainchild of four men Leo Izquierdo, Aaron Grenia, Franck Izquierdo, and Chase Kusero—all hairstylists from Miami, LA, and New York. The brand name are the initials of their last names.
These four men actually started with hair quite early. Leo and Franck grew up helping out in their parents' salon in France, while Aaron and Chase started out by cutting their friends' hair. Now, they all manage their own salons on the daily and at the same time own a brand that's followed by celebrities and editors all over the world.
Find out how they put up this cool and never boring brand and learn a thing or two when it comes to hairstyling. Go ahead, take hair notes from our interview.
As hairstylists, how did you get into creating your own haircare products? 
Leo: It was an idea that originated between all of us. We were working together for another brand, and realized we had a similar idea about styling and products. It started as a dream to create our own line, but we put it in motion and we're able to make it a reality.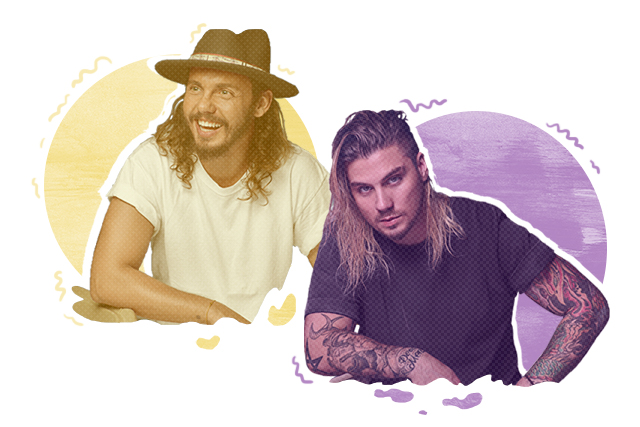 Aaron: We all work with clients in our salons every day, and wanted to create a product line that would work with our stylists and our clients—giving them the looks they wanted with minimal effort. When making the products, it was important to us to have them be as free from bad ingredients as possible, and infused with high quality ingredients like coconut oil, coconut water, turmeric, etc. All of our products are vegan, gluten-free, cruelty-free, and free from parabens, sulfates, petrolatum, and mineral oil; and they all have UV protection.
What was missing in the market that you saw as an opportunity for your brand? 
Chase: We have a really unique perspective that's unlike anything else on the market. We each own and work daily in salons in three of the most trend-setting cities in the world—New York, Los Angeles, and Miami. Being across the three cities means we're hearing about the trends first—in ingredients, styles, and pop culture. We're always texting and figuring out what's next.
Franck: And because we're in salons ever day, we're getting real-time feedback from our clients. We know our clients' lifestyle, how she treats her hair, what she's able and wants to do with her styling and what she has time for. We make products with that in mind—giving our clients products with high quality ingredients that are easy to use.
Aaron: We also keep our eye on trends. We know our clients love to play trends with makeup and fashion and have been treating products (like PREPARTY Hair Strobing Glitter Spray and FOAMO Holographic Hair Foam) and give her the chance to play trends with her hair too.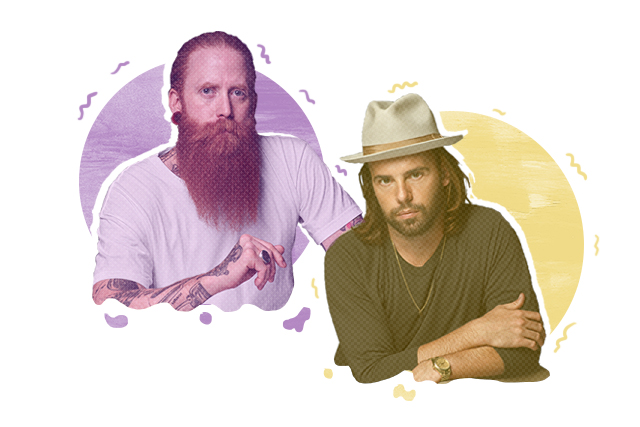 Who was the "punny" one who though of the product names? 
Chase: We call come up with names together—we're constantly talking about words we love that we think would make a good product name and take inspiration from everything: Music, shows, what's popular on social. Once you get a great name, you feel like you're always trying to top it—like EXPENSIVE or LOW KEY; you always want the next one to be better.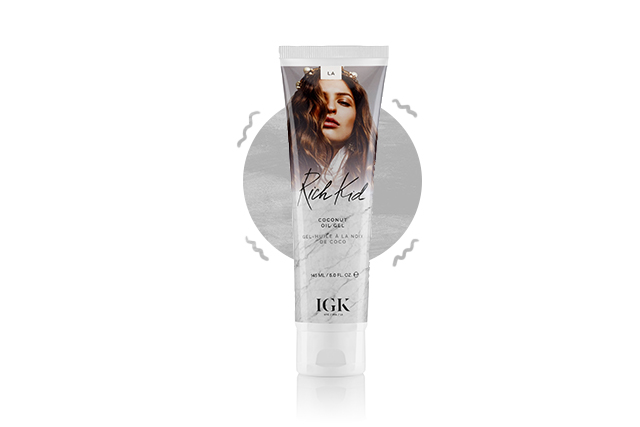 Who helped you create the packaging? 
Leo: Just like the names, the packaging is a collaboration—we give inspiration, input, and ideas. We try to tie it with the name. We never want to be too obvious, but we like there to be a subtle connection.
If you're a person starting out with hair products, which ones should you invest in first? Aka your basics. 
Franck: A basic hair routine would have shampoo and conditioner—we have HOT GIRLS Hydrating Shampoo and Conditioner, and 30,000 Feet Volumizing Shampoo and Conditioner depending on your need. I also recommend a weekly scalp scrub—especially when you're using a lot of products like dry shampoo, it's important to exfoliate out any product build-up, dirt, or oil at least once a week. Use our LOW KEY Cleansing Walnut Scalp Scrub which uses sugar and walnut shell powder with apple cider vinegar and peppermint oil to clarify and rebalance the scalp. Finish with EXPENSIVE Amla Oil Hi-Shine Topcoat, its great after LOW KEY because it creates a weightless gloss seal on the hair that locks shine, softens, and enhances color.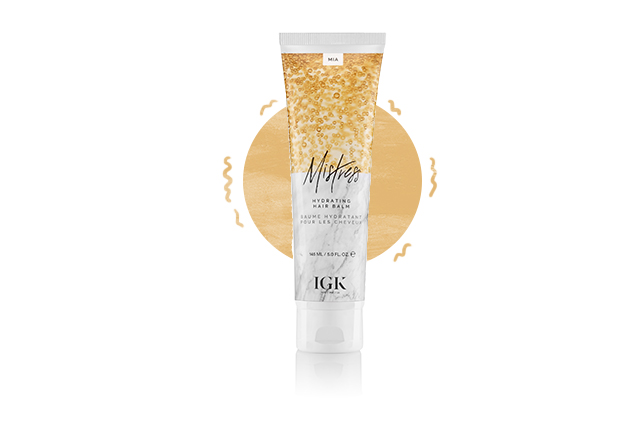 Which products are perfect for Asian hair based in a tropical climate? 
Aaron: We make up our products with all hair types in mind, but in a tropical climate your biggest concern is usually frizz. For that, I like our MISTRESS Hydrating Hair Balm. It has a blend of coconut oil, organ oil, and Shea butter to be deeply hydrating and help smooth and control frizz and fly aways. You can use as little or as much as you want, on damp or dry hair.
What's the one product you can't live without?
Chase: EXPENSIVE Amla Oil Hi-Shine Topcoat—it's an in-shower gloss treatment, but you can use it on dry hair too for shine and definition.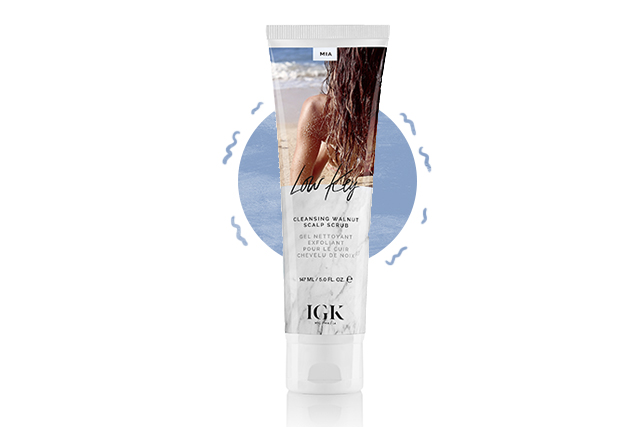 Franck: RICH KID Coconut Oil Air Dry Styler—it was our first product and it's really versatile; you can use it on all hair types for blow-dry or air dry and on damp or dry hair.
Aaron: MISTRESS Hydrating Hair Balm—it helps soften and control frizz and can work as a base for most products.
Leo: 30,000 Feet Volume Powder Spray—it has bentonite clay which helps add volume and thickness to the hair; it's quick and effective way to build a ton of volume. [Ed's note: A man after my own heart and desire for volume.]
Just curious, what's the story behind the hair blotting sheets and wipes called SWIPE UP? 
Aaron: We know our clients are busy and are always on the go. They would tell us they felt like they got oily or frizzy throughout the day and would try to fix it but there wasn't a good solution. We had the idea to create these portable wipes that would solve two problems. SWIPE UP Charcoal Dry Shampoo Hair Blotting Tissues absorb oil and SWIPE UP No-Frizz Smoothing Hair Wipes add shine and reduce fly aways. They're the perfect solution because they can easily fit in your purse or pocket and work for on-the-go touchups without disturbing your style.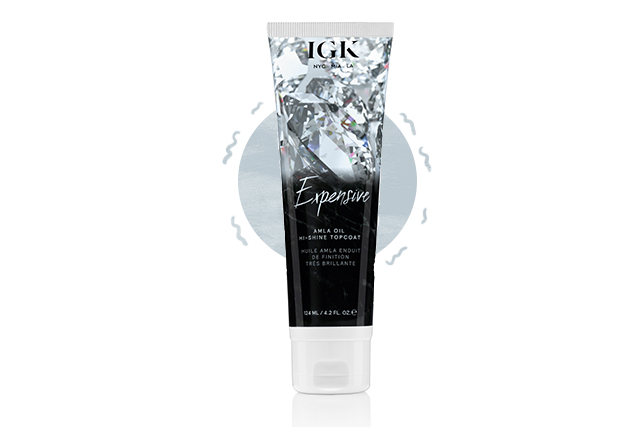 Name a product and share a corresponding hack.
Chase: You can use RICH KID to give yourself frizz-free waves. Starting with damp hair, apply the product from mid-length to ends. Twist the hair in small sections around the head and leave it alone—as your hair dries, twists will fall out and give you soft waves. Another trick with RICH KID is to apply it all over your hands, including your fingers and comb through for easy texture. Finger combing with product on your hands works well because your fingers act as a wide-tooth comb and distribute product easily.
What is the most usual hair styling products you always hear from customers? 
Leo: It depends on your hair but usually either wanting more volume or to control frizz. For volume, our 30,000 Feet system is perfect. We have a volumizing shampoo and conditioner, and the powder spray for dry styling. For frizz, start with HOT GIRLS Shampoo and Conditioner, or use the EXPENSIVE Amla Oil Hi-Shine Topcoat. Finish with RICH KID and MISTRESS.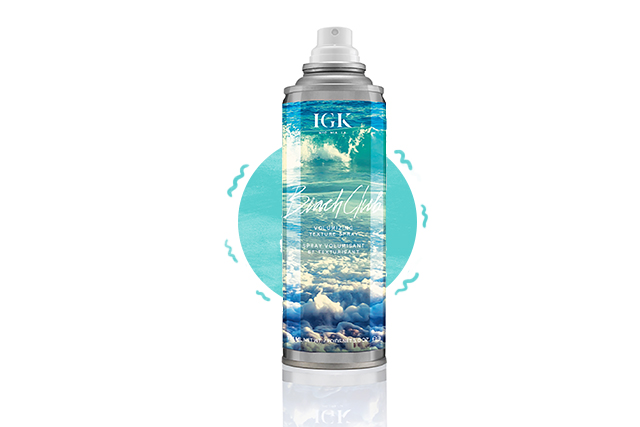 Lastly, do you have plans on having a pop-up salon in Manila? 
Franck: Nothing planned now, but maybe in the future!
Photos courtesy of Sephora PH
Art by Marian Hukom
Follow Preen on Facebook, Instagram, Twitter, YouTube, and Viber
Related stories:
Your next dry shampoo will come in sheet form
9 dry shampoos to get you out of hair emergencies
Keep your hair looking sharp with a blunt haircut
7 facts your hairstylist should be telling you