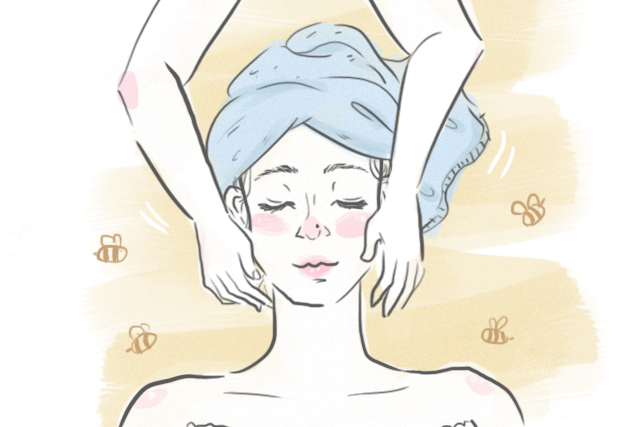 Over the last few years, my affinity for beauty has grown exponentially—no kidding. I've hoarded skincare products that can rival a Watson's branch (my boyfriend's little joke about my stash) and I'm constantly game to try out new treatments. When I was told that Heaven by Deborah Mitchell opened in Manila, I got giddy.
Deborah is known as the facialist of celebrities and even members of the royal family—some of which are Gwyneth Paltrow, Kylie Minogue, Victoria Beckham (o m g), and also Camilla, Duchess of Cornwall, and Catherine, Duchess of Cambridge. So if these women swear by Deborah's facials and products, who am I, a girl struggling with bad skin, to turn a facial down?
The signature facial is called the Bee Sting Facial, surprisingly this will be the most relaxing facial you will ever try as it's non-invasive and it does not involve pricking, but the result is a slimmer face and a healthy glow that will last you days.
They specialized facial stroke movements that work with the products to help with lymphatic drainage, and the best part is that they don't just focus on the face but also treat your neck and décolletage. It also includes a hand and foot massage so don't be shocked when they ask you to dress down to your skivvies at the beginning. The one-hour treatment makes use of 11 products in total and they all serve a purpose.
First step is cleansing, they use the Hydro Cleansing Milk to remove makeup, oil, and pollutants, the it's followed by the New Edition Cleanser which is a bee venom cleanser (an alternative to botulinum, the toxin found in Botox and Xeomin), and finally Cleanse and Foam which is another cleanser with collagen known to firm and lift the skin as well as remove pigmentation. Amen, amen, amen to triple cleansing.
They follow it up with an exfoliant that is a patented Abeetoxin which is known to relax lines and tighten your skin. It's made of bee venom, botulism spores found in bee hives, mixed with cane sugar. The next step is toning, they use the Orange Flower Hydrogel to provide hydrating and help speed up cell renewal.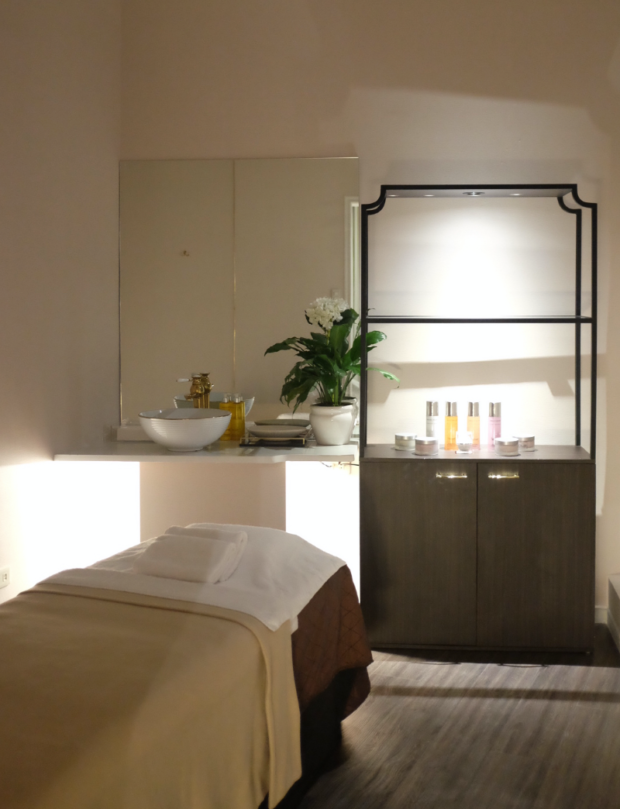 All throughout the product application your facialist massages already manages your face, so if you feel sleepy at this point, don't resist. They continue the firm facial stroke movements with the use of LIA Therapy Oil and follows it up with the Willowbee Cleanse and Mask to close your open pores, even out skin tone, and clear blackheads.
Then they move on to the moisturizing steps with the use of the Age Defiance Prism if your treatment is done during the day and if it's at night, like mine, they use Divine Cream to help repair damaged skin, increase collagen and elastin levels, and tame pigmentation caused by acne scarring. Next is their signature Bee Venom Mask which is an organic cream that immediately lifts, firms, and tightens your skin. This is Deborah's alternative to injecting Botulinum toxin (yep, Botox or Xeomin). Finally, they finish it off with an eye cream that refreshes and eliminates puffiness and dark circles.
After the treatment, I didn't want to leave the treatment room and wished that I was already home and ready to sleep—it was that relaxing. And also, even if they used 11 products on my face, none of it were irritating when it comes to scent, everything smelled of honey except the Orange Flower Hydrogel which smelled citrusy. I also managed to take a selfie after my treatment and I'm no-shame sharing it because check out my high cheekbones and defined facial structure—and my, my, that glow!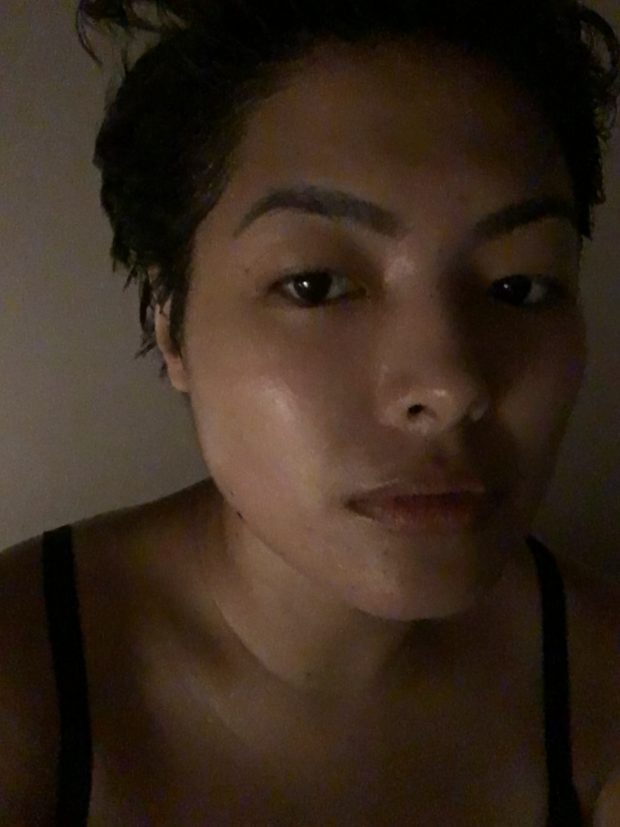 No wonder celebrities like doing this prior to big events like the Oscars or like Catherine who had it done days before her Royal Wedding to Prince William, because the glow is undeniable and it's perfectly safe for you to apply makeup right after the treatment. Noted for when I attend something fancy or when I get married!
So is it worth the P3,800 price tag? Yes, I totally think so! But for best results, go for a deep clean facial (with extractions) prior so your skin can drink up all the venom goodness!
Heaven by Deborah Mitchell. G/F Shangri-La Mall, East Wing, EDSA cor. Shaw Boulevard, Mandaluyong City. (0917) 716-2882. Open daily from 11 a.m. to 9 p.m. For more information, visit their Instagram account. 
Art by Marian Hukom
Photos courtesy of Heaven by Deborah Mitchell
Follow Preen on Facebook, Instagram, Twitter, YouTube, and Viber
Related stories:
Five luxury facials to try and how much they cost
Why it's about high time I invested in skincare
Who's ready for a marathon facial at home?
Five tub face masks for every skin concern