Everytime I scroll through Instagram, I see more and more people traveling. Whether locally or abroad, everyone has caught the travel bug. I also noticed that a lot of people have been using Airbnb. It's not a new concept but it has definitely gained even more traction in the last couple of years. Some of you might be skeptical about it but speaking from experience, Airbnb is pretty great. This is a great way to see a new destination but not feeling like a complete tourist. Because you're staying in someone's apartment or house, it will have a local's touch. You will also be able to communicate with your host who can give you tips on where to eat, shop, etc. Booking an Airbnb also gives you more privacy. Instead of staying in a hotel with a bunch of other people, you have a flat all to yourself. In terms of price, these listings can also be more affordable.
I'll admit, I'm a bit addicted to Airbnb. I have saved listing folders for destinations I don't have any planned trips to. I just enjoy looking at the different spaces and what they have to offer.
Summer isn't over yet so I'm sharing a list of Airbnbs from around the world that I've visited so far. Check them out and book them for yourself.
Vienna, Austria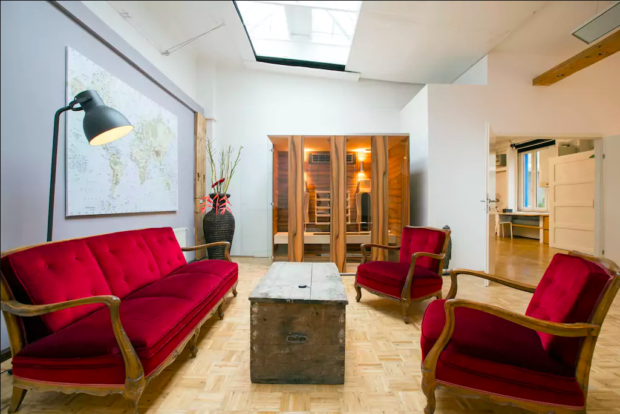 A few years ago I went on a trip around Europe and one of our stops was Vienna, Austria. We were only there for two days, one of which was my birthday. When I first saw this listing on Airbnb I immediately fell in love. It was spacious, rustic, and it had a sauna. The price was fair too so we booked. When we got there, we were blown away with how beautiful it was. There are two large bedrooms. One has a skylight that you can open, while the other has its own seating area and a sauna. There was also a patio surrounded by plants. This is where we had our morning coffee and just relaxed. Just typing this out makes me want to visit this place again. Book this listing here.
Tagaytay, Philippines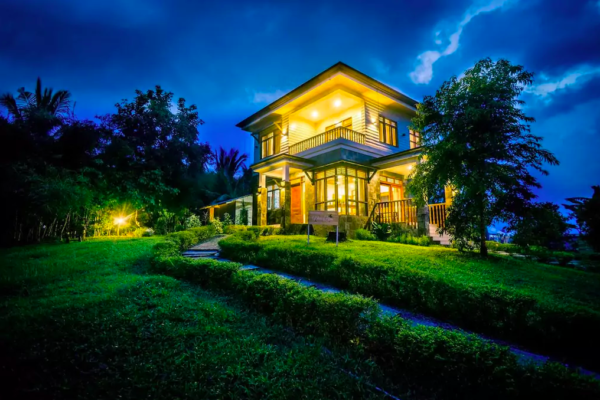 When long weekends approach, Tagaytay is one of the first destinations people like to visit. It's not a long drive from Manila but it's just far enough to get away from the stress. My boyfriend and I booked this listing in January of last year. No special occasion, we both needed a break from city life. What's great about this suite is that when you book it, you're the only ones there. You have your own private farm. There was a lot of free space so we set up a blanket and watched the clouds. The space itself was also beautiful. We also spent some time on the couch and watched movies on Netflix. You also get a great view of the sunset from the balcony. The listing is off of the main road so if you don't feel like driving for meals, they offer those as well but you have to tell them in advance so they can prepare it for you. I suggest ordering their sinigang. It was so good! Book this listing here.
Berlin, Germany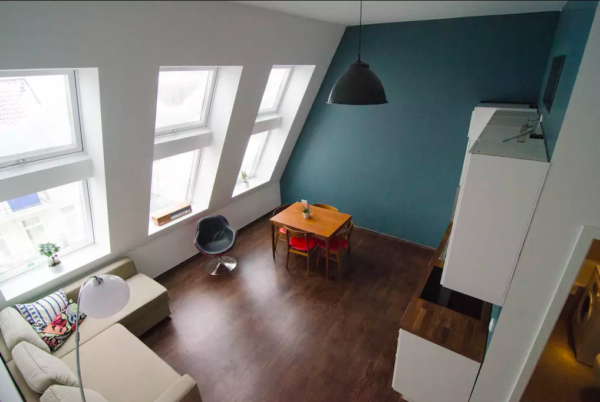 Among all the stops we made in Europe, Berlin was my favorite for many reasons. And one would be the Airbnb we booked. In terms of location, this was close to a lot of the places we wanted to check out. Including Berghain, which was just a five-minute walk away. The space has one bedroom and one loft, decorated with fairy lights. The spacious living room-slash-kitchen was great. While someone cooks a meal, the rest can chill out on the couch and listen to music. Another thing I loved about this space were the windows. There were so many of them so we could bask in the view. We would keep these open to let in some natural, cold air. Our hosts were also very friendly and gave us some recommendations like Shakespeare and Sons, which is a cross between a bookstore and a cafe. Their bagels are bomb! Book this listing here.
Calatagan, Philippines
If you want to spend some time in Batangas but away from crowds, I suggest making your way to Ybonita Farm and Villas in Calatagan. There are a few accommodations you can pick from but we stayed in the I-pugo Villa. On the second floor, there are two large beds and a window overlooking the farm. On the first floor is the bathroom, small kitchen, and dining nook also overlooking the farm. This is where we had dinner on our first night. I highly suggest eating on the property because their meals are delicious and priced fairly. Aside from these, the host tita Yvonne was very accommodating. She also helped us book a balsa from the port that took us to a sandbar, complete with lunch. Book this listing here.
Singapore
I recently went on a trip to Singapore with my family and it was their first time to try out Airbnb. The listing I found for us had two bedrooms, kitchen, living room, balcony, and more. The location was also a short car ride to Orchard Road, which was great for us. The apartment was also in a gated subdivision type of area. There were also vending machines in the lobby of the building, which we found useful late at night. We'd just head down to grab some water and a few snacks.Our hosts were also very easy to contact and replied quite quickly when I had some questions. Book this listing here.
Art by Marian Hukom
Photos courtesy of Airbnb
Follow Preen on Facebook, Instagram, Twitter, YouTube, and Viber
Related stories:
Why Sorsogon is my current favorite summer destination
A look at India through the lens of Lauren Reid's camera
Easy-going hostels that won't break the bank
What to remember to keep your road trip safe