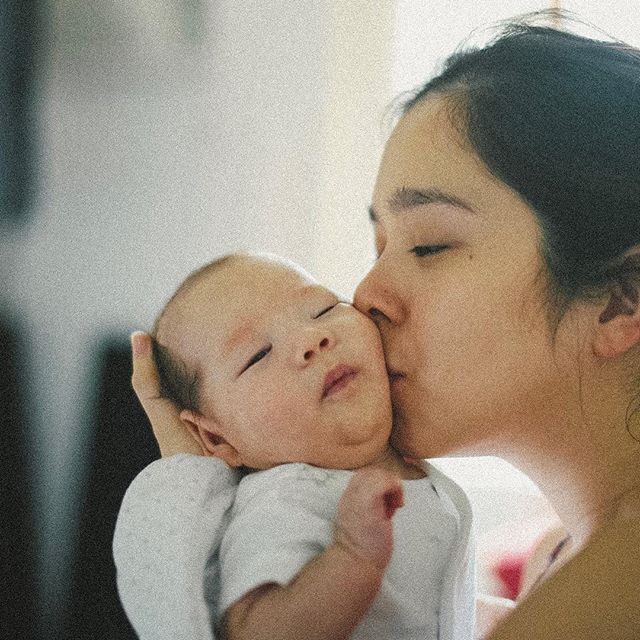 Saab and Jim Bacarro's baby boy Pancho is our guilty pleasure. His cuteness and funny captions (that must've been mom!) can make us smile even in the worst days of our lives—aka deadlines upon deadlines upon deadlines. Saab admits that she couldn't get enough of her little burrito and we see it through her feed, all the sniffing, kissing, and taking tons of pics and videos.
Earlier today, Saab shared that she wanted to take nice photos with Pancho, but he was totally over it and decided that the shoot should end soon. How did he stop the shoot in its tracks? He pooped on mommy's white dress!
Saab's reaction was caught on cam, plus a super fast hand who tried to catch the poop with tissue before it hit her dress, but the hand didn't succeed. She said it's Pancho's way of protesting to the shoot. Woops! But that cute face could get away with anything!
We can't wait for more photos and videos of Pancho. Keep sharing about your smol bean, Saab and Jim!
Photo courtesy of Pancho Magalona-Bacarro's Instagram account
Follow Preen on Facebook, Instagram, Twitter, YouTube, and Viber
Related stories:
Look: Saab Magalona's baby boy has the cutest smile
Saab Magalona wants to honor her late baby girl
Saab Magalona takes Baby Pancho home from the NICU
What Saab Magalona and Coco Rocha are doing before they pop