For some reason, "ugly" seems to be the new trend in fashion. There are "ugly-pretty" shoes, dad sneakers, overly distressed jeans, and the list goes on. These clothes don't fit the conventional standard of "a beautiful garment." But somehow people are intrigued enough by the designs and actually want to cop them, despite the hefty price tags. And, I'll admit, this has worked on me. I was walking around a mall while on vacation and came across a pair of sports sandals. I picked them up and examined them. I didn't know what to make of them at first so I put them back. However, throughout my trip, I kept seeing them and eventually I wanted to cop them. I didn't though because I was trying to limit my spending but that is my one shopping regret from that trip.
After that, I also started seeing different sandals from other brands. If you're not familiar, sports sandals can be used for hiking, rafting, and at the beach. Some brands have picked up this rather boring silhouette and added their own twist to them, making them more fashionable. I understand it's not for everyone but if you're willing to take a risk, check out the options below.
Marni Wedge with Two Bands in Cotton Ribbon
Marni combined the silhouettes of sports sandals and wedges to create this design. It is a slingback that also has two bands on the top of the shoe. The hook-and-loop fastener lets you adjust the fit of the sandals. This is more dressed up than classic sports sandals so wear this with a midi skirt and T-shirt for lunch out. Available online.
Teva Original Universal Moto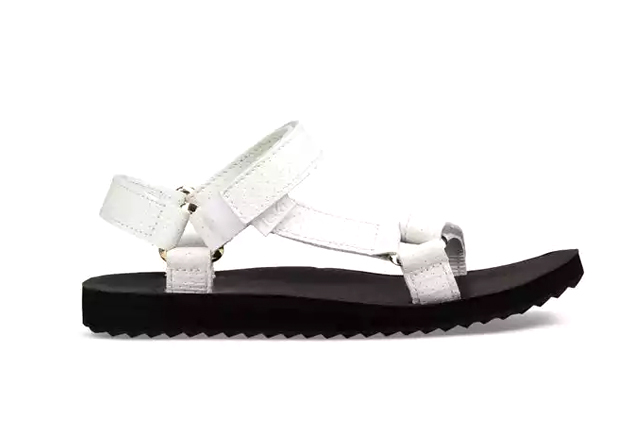 Keeping it casual, Teva has an assortment of sandals to pick from. Wear this pair when you're going to the beach. It has leather straps and high-gloss hardware. It also features a leather footbed, making them extra comfortable to walk in. They also come in red and black so pick whichever matches your bikini. Available online.
Gucci Web Platform Sandal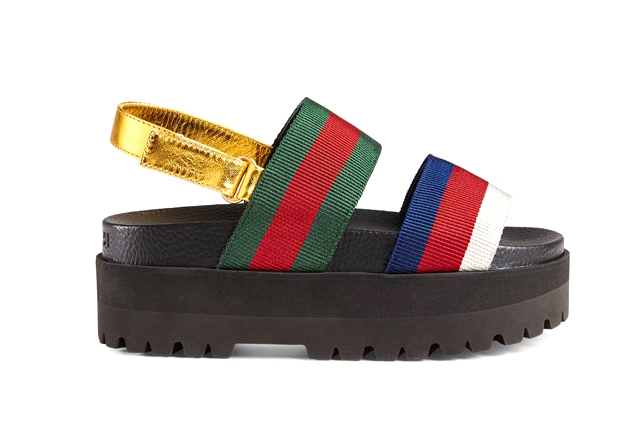 Gucci also went for a platform sole for their take on sports sandals. It has two web straps with eye-catching red and green colors. The leather ankle strap comes in a complementary gold color. It has a 2.5-inch platform so go for a pair of wide leg pants since these will give you more height. Available at Shangri-La Plaza.
Zara Laminated Track Sole Sandals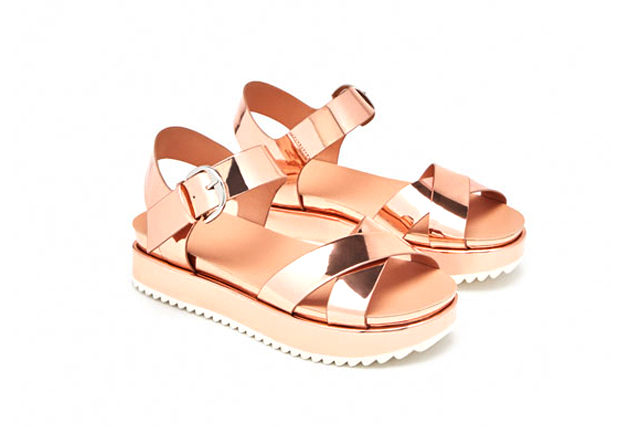 These ugly sandals also come in metallic colors. This pair has a laminated wedge sole in a bronze shade. The cross straps keep it classy but the track sole brings it back to being more casual. Wear these with a toned down outfit like shorts and a blouse, and minimal accessories. Available at Power Plant Mall.
Call It Spring Proresian Sandals
This pair is a cross between gladiator and sports sandals. The gladiator part as seen in the overlapping straps. The strap loops are made of metal that has an oil slick color. I saw a few people wear this type of sandal at festivals so this might be a good option for you to consider. Available at Greenbelt 3.
Birkenstock Milano Birko-Flor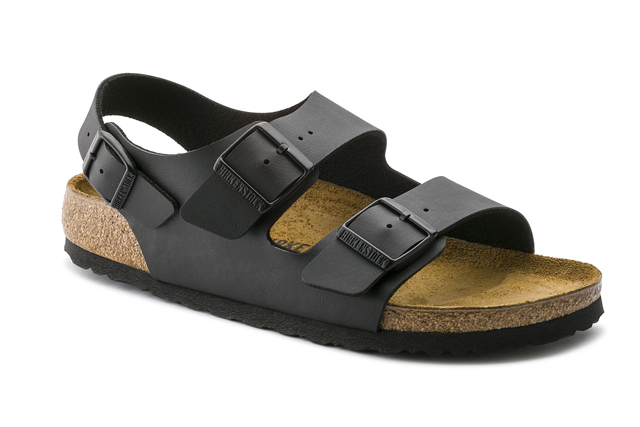 This pair from Birkenstock is less on the sporty side but has the same elements. It has two fasteners on the front of the sandal and a slingback strap. The rise of Birkenstock comes with the return of '90s fashion but this is a step up from the regular slides. It also has suede lining, making it comfortable to walk in. Available at SM Aura Premier.
Marc Jacobs Somewhere Sport Sandals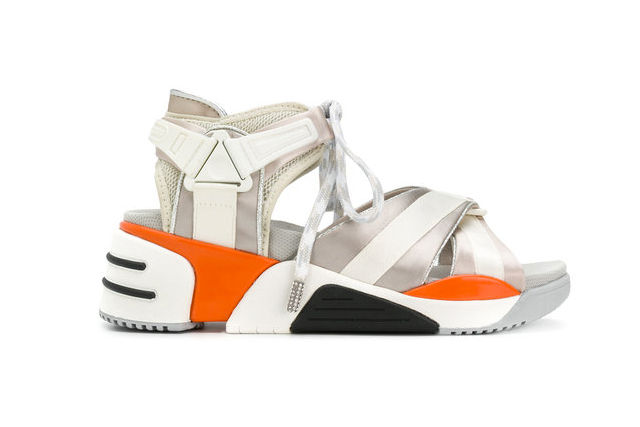 Marc Jacobs' take on this trend looks like a combination of a sandal and a sneaker. "Boasting a statement and athleisure vibe, these Somewhere sport sandals feature an open toe, a branded insole, a front fastening, and a platform ridged rubber sole." Aside from the straps, there are also shoelaces to keep them secure. Available on Farfetch.
Art by Marian Hukom
Follow Preen on Facebook, Instagram, Twitter, YouTube, and Viber
Related stories:
Meet the sandals that will never give up on you
Live your Greek and Roman dreams with this shoe trend
What are 'dad sneakers' and why are they trendy?
Are clear plastic shoes ideal for the Philippine climate?