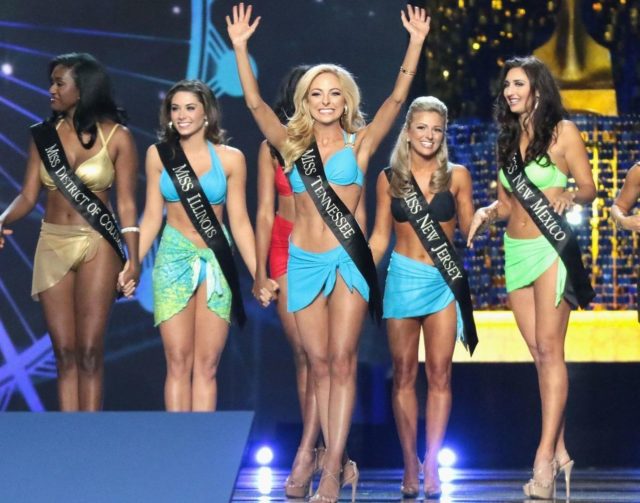 When you think of pageants, you can easily picture women strutting in their evening gowns and swimsuits in hopes of winning a special prize and the crown at the end. But the Miss America organizers just decided that it's time to get rid of this lookist criteria in the upcoming pageant.
Gretchen Carlson, chair of the board of trustees for the Miss America Organization, announced on Good Morning America that they'll remove the swimsuit competition. As for the evening gown portion, it's being updated and it will now encourage contestants to wear what is comfortable for them. "We are no longer a pageant. We are a competition. We will no longer judge candidates on their outward physical appearance," she declared.
So, what will replace the swimsuit competition? According to reports, it will become an "interactive session with judges" where the contestants will speak about their chosen programs and advocacies. Similar to what Gretchen said in the GMA interview: "It's going to be what comes out of their mouth that we're interested in, when they talk about their social impact initiatives."
This is a huge change considering that Miss America started out as a swimsuit contest in 1921—that's a looong time. But as the swimsuits evolved from conservative one-pieces to revealing bikinis, it was clear that it's promoting a sexist culture where women are judged based on their appearance and bodies.
We're changing out of our swimsuits and into a whole new era #byebyebikini #MissAmerica2019 pic.twitter.com/08Y7jLFxhs

— The Miss America Org (@MissAmerica) June 5, 2018
Gretchen also made the change to address the fact that it's become a male gaze competition. Most especially in light of the #MeToo movement, something that Gretchen is familiar since she filed a sexual harassment lawsuit against former Fox News CEO Roger Ailes last year. "I've talked to tons of young people who've said to me, 'I'd love to be a part of that program, but I don't want to parade around in a swimsuit," she said. "I get it."
The new rule will officially be implemented during Miss America 2018 happening in September. This will slowly roll out in state pageants next year since they're currently ongoing. Hopefully this continues globally as well.
What do you think? Should all pageants remove the swimsuit competition? Let us know in the comments section, especially those who've joined pageants before.
[
The New York Times
and
Buzzfeed
]
Photo courtesy of Chicago Tribune
Follow Preen on Facebook, Instagram, Twitter, YouTube, and Viber
Related stories:
Why we shouldn't judge women who join beauty pageants
Miss Universe and the ugly side of the beauty business
Don't turn a blind eye to the blatant sexism of beauty pageantry
The Mikimoto crown: What is it and why did they use it again this year?
Don't laugh at this Miss Universe Spain contestant for falling in a pool