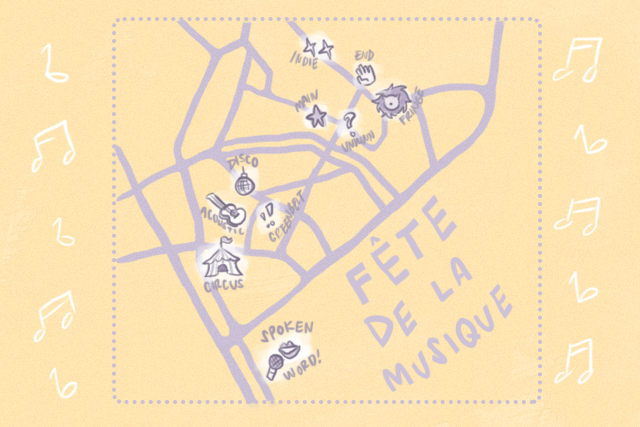 As some of you might already know, Fête de la Musique is happening this month and we are so excited. Fête is a music festival that is celebrated with stages all over the country for a few days in June. With most of the performances scattered around venues in Makati. This year, there are 38 stages that you can visit on June 23. Each of these has its own theme or genre from acoustic to spoken word. Here, music lovers get together to appreciate the acts they already know and to discover new ones as well. This also gives performers a chance to showcase their talents and share their work.
For its 24th edition, Fête is stepping it up in another way. So you don't get lost, they created an app where you can see the main stages, pocket stages, food and drink stops, and the map. You will also see the posters so you know who will be performing at each stage. You can download it on the Apple Store or Google Play before the event.
Because there are so many stages, we wanted to give you a guide of the stages we might be visiting for Fête. Check out our list below and let us know where you will be.
Venue Open Parking Main Stage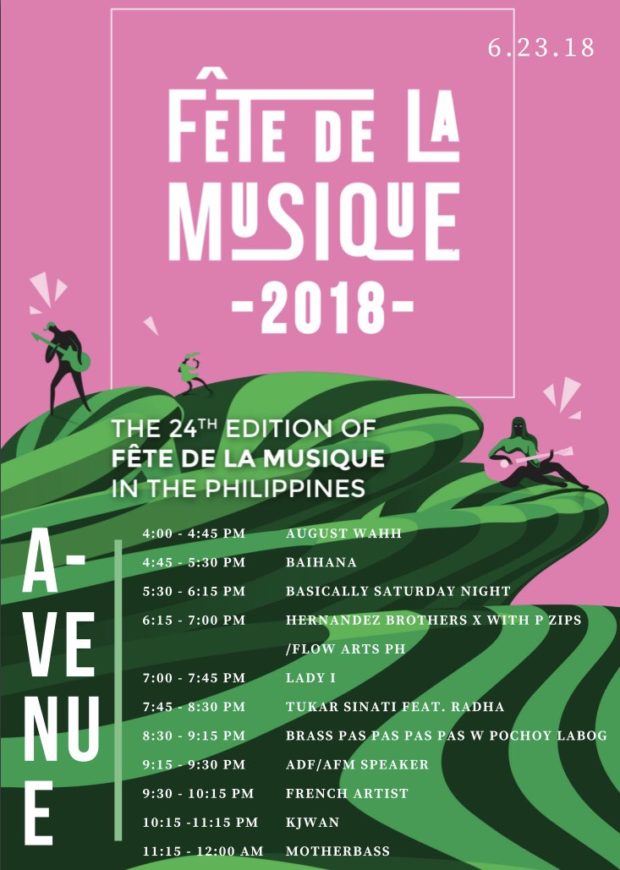 Just like previous years, A. Venue will be the location of one of Makati's main stages. Here you will be serenaded by the tunes of August Wahh and Cheats. There will also be a performance by Hernandez Brothers along with Planet Zips and Flow Arts PH. From my experience, I suggest bringing an umbrella because it might rain and you want to stay protected. Located at 7289 Makati Avenue.
Greenbelt 3 Park Main Stage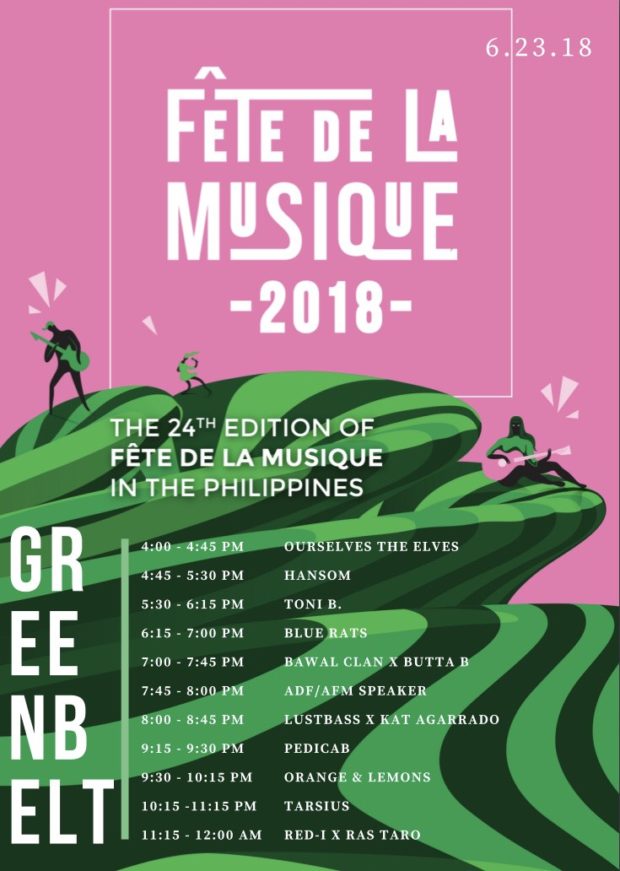 Greenbelt 3 is where the other main stage will be held. Listen to bands Ourselves the Elves, She's Only Sixteen, and Pedicab. There will also be a performance by the members of Bawal Clan accompanied by Butta B. Grab a spot and marvel at Kat Agarrado's vocals. Located at 6750 Office Drive.
Circus Stage by Braindance Corp
Are you a frequent guest at XX XX's monthly Circus? For this month, it will be in partnership with Fête. Catch performances by Quark, Ed Croix, and Jennifer Mizzi. Located at XX XX / 20:20, 20A-20B La Fuerzo Plaza, 2241 Chino Roces Avenue.
End Stage
Dulo will be homebase for this year's End Stage. Get ready for acts by ManilaAnimal, The Vanstock, and Coco Jam. There will also be performance art by Paolo Dumlao and visuals by Goose Industria. Stick around for installation art by Juan Sunday and live art by Jerikk. Located at Dulo Manila, 4992 P. Guanzon Street, Barangay Poblacion.
Acoustic Stage by ASPACE Manila
Looking for a chill stage to stay at, check out ASPACE. There will be performances by Ransom Collective, Reese Lansangan, and BP Valenzuela. You can even walk to this stage coming from Greenbelt, so add this to your Fête schedule. Located at ASPACE Greenbelt, 5F 110 Legazpi Street, Legazpi Village.
Fringe Stage by Fringe Manila
Fringe Manila will also be hosting a stage this year in Poblacion. The bulk of the pocket stages are going to be in this area so add this to your list. There will be performances by Nar Cabico, Hansom, and Hans Dimayuga. Burlesque PH will also be making an appearance. Located at Plaza Cristo Rey.   
Indie Stage by Docdef Productions
After circling around Poblacion, you can head to the Indie Stage along Osmeña highway. You will see performances by Orange & Lemons, Asch, Ube, and Conscious and The Goodness. Located at Studio Uno, Riverside Studios, 2320 S. Osmeña Highway.
Nu-Disco by The Belle & Dragon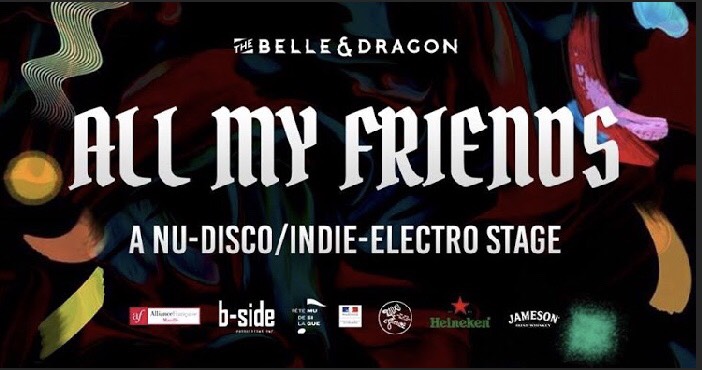 Put on your dancing shoes and head on over to The Belle & Dragon for nu-disco and indie-electro music. There will be DJ sets by Abdel Aziz, Jess Millner, Vapors, and DJ Euric. Located at The Belle & Dragon, OPL Building, 100 Don Carlos Palanca Street, Legazpi Village.
Spoken Word and Open Mic Stage by Words Anonymous
Fête doesn't just focus on music but also other art forms like spoken word. If this is more your speed, head over to Soma Bistro. There will be spoken word and open mic performances by 20 to 30 acts. Located at Soma Bistro, Green Sun, 2285 Chino Roces Avenue Extension.
UNKNWN Stage by UNKNWN
There will also be a street party for this year's Fête. Gather your friends and make your way to the UNKNWN Stage at The Social on Ebro. There will be performances by Basically Saturday Night, Badkiss, and Samantha Nicole. I will also be DJ-ing back to back with two of my favorite DJs Bins and Ayon. So, will I see you guys there? Located at The Social on Ebro, 5770 Ebro, Poblacion.
Art by Marian Hukom
Follow Preen on Facebook, Instagram, Twitter, YouTube, and Viber
Related stories:
Dua Lipa is finally performing a full set list in Manila
Mariah Carey saw a Filipino duo's cover of "Hero," said it was amazing
Happy 10th birthday to these songs and albums
A look back at Sarah Geronimo's iconic music video looks