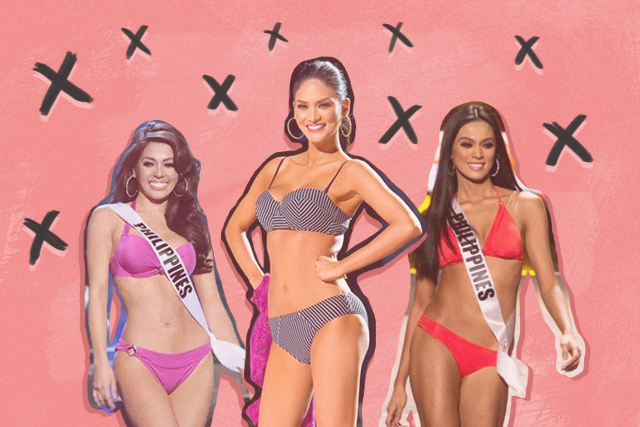 When the Miss America Organization announced that they're removing the swimsuit competition and updating the evening gown competition rules in their upcoming pageant, many were shocked by the decision. Mostly because it's a mainstay in Miss America and every pageant in the world and it's going to be a big change. But when you think about it, Gretchen Carlson made a great point when she said that they won't focus on physical appearance anymore.
This decision was also made because of the sexist comments made against contestants, as well as body-shaming remarks if a woman doesn't have a "traditional" skinny frame. So it's not at all bad. Now we're wondering if the Philippines will remove the swimsuit portion in the future, too. There's still no news about it but we think it's time that they consider it.
Think about it: Filipinos are OBSESSED with pageants and many can be harsh when it comes to the women's appearances, especially when they don't fit society's definition of "perfect." In the past, some Filipina beauty queens received comments about their bodies. Former Binibining Pilipinas 2018 contestant Rosantonette Mendoza shared on Facebook that before she was fat-shamed when she joined a provincial pageant in 2013. She later slimmed down by working out to be a Miss Philippines hopeful.
Current Binibining Pilipinas titleholder Catriona Gray was also criticized after winning Best in Swimsuit. She responded to a comment that said she didn't have the best body to win the award. Miss World Philippines 2014 Valerie Weigmann also weighed in on the controversy and said, "It makes me wonder why certain people still feel the need to body-shame? Why can't they appreciate and celebrate each others (sic) differences?!"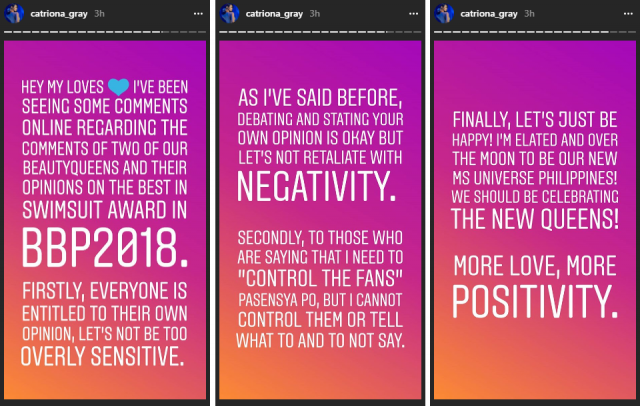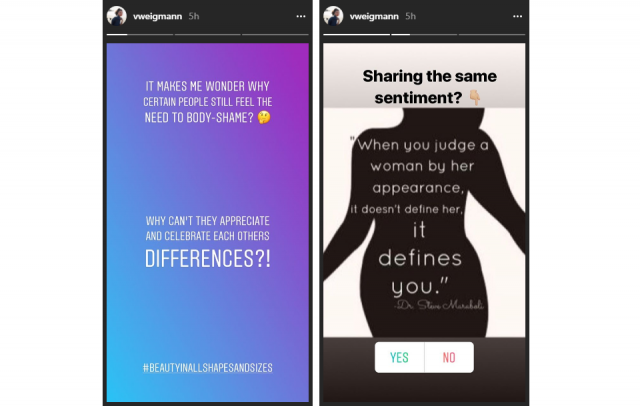 When you read articles about the swimsuit competition, there's always an emphasis on how sexy the women look. Even when they're out of the competition already, people still have something to say about their bodies. Miss Universe 2015 Pia Wurtzbach, for example, received comments from "concerned fans" because she looked "too thin."
It's always about the outward appearance. It's also sexist because it's objectifying women and measuring their worth by their looks. When in reality, as Gretchen Carlson pointed out, pageants should focus on what the contestants can do for their chosen causes. "It's going to be what comes out of their mouth that we're interested in, when they talk about their social impact initiatives," she said.
What do you think? Should Binibining Pilipinas change their rules for the upcoming pageants?
Art by Marian Hukom
Follow Preen on Facebook, Instagram, Twitter, YouTube, and Viber
Related stories:
Miss America is removing the swimsuit competition. What will replace it?
Don't turn a blind eye to the blatant sexism of beauty pageant
Miss Universe and the ugly side of the beauty business
Meet Catriona Gray: Singer, painter, and Miss Universe candidate
Pia Wurtzbach on how to empower yourself