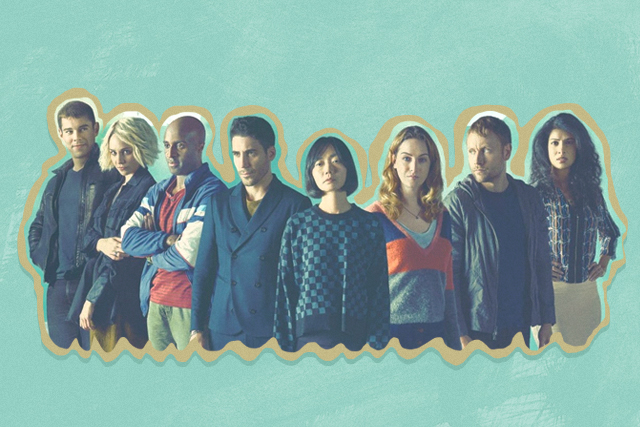 I'll tell you the truth: It took me a day to process the Sense8 finale. Not only was it a two-hour emotional rollercoaster, a part of me couldn't accept that it's over. I know a lot of people feel the same.
During the months leading up to the finale special, many fans expected a lot of questions to be answered, problems to be solved, and happy endings for their favorite characters. While watching it yesterday morning (I was at work when it came out on Netflix—better late than never), I could safely say that Sense8 gave everyone proper closure and it gave justice to its title, "Amor Vincit Omnia" (Love conquers all things).
Now, let's take a take a look back on how far the characters came from season one to now, and if they got the endings they deserved. We're warning you now that there are major spoilers ahead so just come back to this article after you've finished watching the finale.
Will
Before the finale: This Chicago policeman investigated the disappearance of a young girl, was sedated during most of season two, and expressed that he wants a future with Riley. (More on her in a sec.) Will also led the other Sensates to orchestrate the apprehension of the main antagonist, Milton "Whispers" Brandt at the end of the last season.
Happy ending? Yes. Will was able to convince Whispers to admit to how he kidnapped and murdered Sara Patrell. He also showed Whispers, who was once feared by every Sensate cluster, that he's stronger and capable of incapacitating him if given the chance. Most importantly, he led his cluster to victory. As for his relationship with Riley, they ended up together and probably got her father's blessing during the last scene at the Eiffel Tower.
Riley
Before the finale: Riley's storyline in the past felt like a blur. But her character became more interesting when her backstory as a DJ was revealed and she started protecting Will in season two. Other than the occasional visions and meeting up with members of another Sensate cluster, her character is pretty bland, yet you still want to root for her.
Happy ending? Yes. Riley contributed greatly to their missions and was able to relay information from other clusters to know BPO's next move. Her character didn't have much air time compared to the others, but the little things did count. And aside from being with Will, Riley was also reunited with her dad at the end. Pretty touching stuff.
Nomi
Before the finale: Nomi had a lot on her plate as their cluster's designated hacker. But aside from stressing out over security codes, she had to deal with the police chasing after her and her fiancée Amanita. She's also been struggling to get the approval of her strict Christian parents who couldn't accept that she's a lesbian transgender woman.
Happy ending? Yes and so much more. Nomi and Amanita got married at the Eiffel Tower, where everyone bawled their eyes out (including me). Her parents also finally accepted her after eating pot brownies. There was no explanation how someone sneaked those in the reception but hey, it did some good.
Wolfgang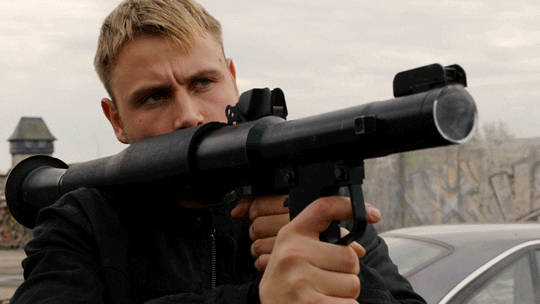 Before the finale: Wolfgang went on a revenge murder spree for the people who hurt his mother and his best friend. He also made plans with Kala to meet in Paris but he was kidnapped by BPO before he could get on the plane.
Happy ending? Yes, but many fans didn't like how it went. After being rescued and finally meeting Kala in person, they never got to formally establish what will happen with their relationship since Kala's still married. Sure, Wolfgang did end up with Kala but at the same time, she didn't divorce her husband. Bottomline: they ended up being in a polyamorous relationship. Good on Sense8 for the progressive take though.
Kala
Before the finale: For two seasons, Kala has been back-and-forth with her relationship with her husband Rajan. She had intended to leave him because she 1) she didn't love him and she loved Wolfgang and 2) he was responsible for sending out expired medicine to Africa. But, as mentioned earlier, her meet-up with Wolfgang in Paris didn't go as planned.
Happy ending? Again, the fans weren't loving Kala's ending. She's happy being with the love of her life and her husband (who she learned to love in the finale), and both men are okay with sharing her. Rajan was also cool with Kala being in love with another man. So… a polyamorous relationship it is. Everyone in their love triangle wins.
Lito
Before the finale: After coming out, Lito became an LGBT icon in his home country. However, he was struggling to get roles in action movies because of his sexual orientation. When an award-winning director contacted him, he had to fly to Paris for the Sensate mission.
Happy ending? Yes. Lito got the role and celebrated it with the other Sensates over champagne at a French villa. This also means that he's off the blacklist for being a gay action star. Honestly, who needs that kind of discrimination in the entertainment business? So, Lito got the job of his dreams, the love of his life, a reliable best girl-friend, and hopefully a Best Actor win.
Sun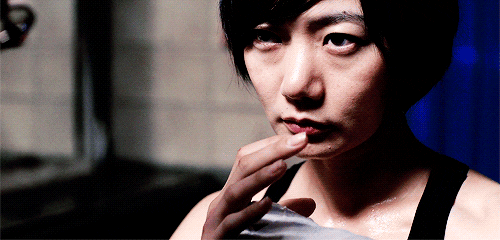 Before the finale: Sun finally broke out of jail and hunted down her brother Joong-Ki, who framed her for their father's death and the fall of their company. She fled Seoul before the police could take her in, leaving everyone to wonder whether she'll get justice or not.
Happy ending? Yes. In the middle of the finale, Sun saw the news that Joong-Ki was arrested. She also found out that detective Moon, her love interest in season two, was behind it. They talk again, got reunited, and fought together in Paris and Naples. My favorite part was when Sun introduced Moon to her only existing family member in Seoul: her fluffy dog.
Capheus
Before the finale: In season two, he's in the running to be the new Kenyan president. Capheus left the country in the middle of vote-counting to rescue Wolfgang.
Happy ending? It was unclear whether Capheus won the presidency or not. However, it didn't seem to faze him if he lost since he was around his mom, best friend, girlfriend, and his Sensate cluster. And he seemed pretty darn happy.
Art by Marian Hukom
Follow Preen on Facebook, Instagram, Twitter, YouTube, and Viber
Related stories:
The questions that Sense8 should answer in their two-hour finale special
Why did Netflix cancel a show that tackles gender equality?
If you needed more reasons to watch Queer Eye season 2, here they are
Netflix series Alias Grace shows why female oppression must stop
How Okja targeted capitalism and animal rights with dark humor