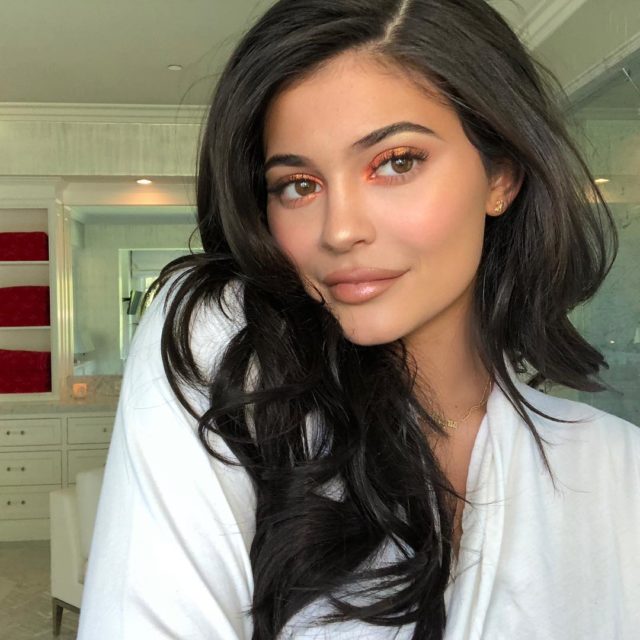 The moment many of us have been waiting for is here: Vogue tapped Kylie Jenner for the latest edition of "Beauty Secrets." (You know, the same series where Rihanna raved about concealer.) The 10-minute video shows how Kylie does a full work-appropriate glam. We also learned a couple of things about the beauty mogul.
Kylie started by sculpting her brows (which she revealed was Jordyn Woods' job before) and applying eyeshadow. She used her newest summer palette that has 14 shades and comes in a neon orange packaging with a yellow KYLIE on the lid. She didn't reveal the name just yet but by the looks of the color story, it's filled with oranges and browns, as well as shimmery shades.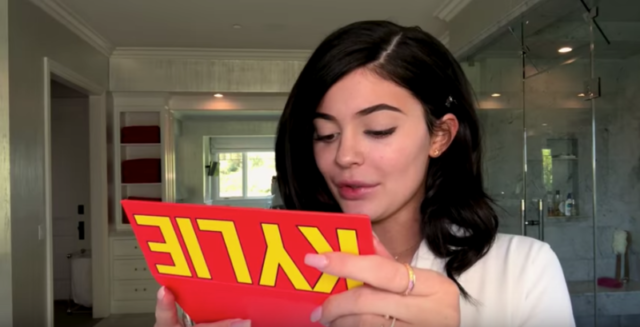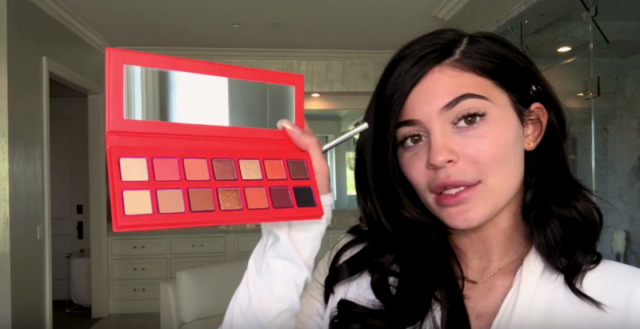 After that, Kylie wipes off the eyeshadow fallout and explains, "That's why I do foundation after eyeshadow. Eyeshadow falls down and your skin isn't cute anymore." She then mixes her foundation with Marc Jacobs Beauty's illuminizer drops. "I kind of like my freckles to show through my makeup," she says.
Kylie proceeds to finish her makeup and tells stories about Kris Jenner allowing her to wear makeup in elementary—that said, Kylie doesn't know when she'll let Stormi do her makeup—and clarifies that Kylie Cosmetics isn't competing with KKW Beauty.
Next up: Kylie's signature lips. She started by lining her lips and even showed everyone that she can do it with her eyes closed. It's a great trick if you're still half-asleep in the morning, TBH. She finished it off with a Kylie Cosmetics lipstick in Nova and a new lip gloss.
Kylie finishes off her look with blush (which she says is her favorite step and adds it to her forehead), highlighter, brow gel, MORE blush, and setting spray. And voila! She's done and ready to go to her meeting.
You got all that? If not, you can watch the full makeup tutorial below:
Photo courtesy of Kylie Jenner's Instagram account
Follow Preen on Facebook, Instagram, Twitter, YouTube, and Viber
Related stories:
The scoop behind Kylie Jenner's supposed engagement ring
Stormi inspired Kylie Jenner's latest collection
10 years and counting, what reality TV's favorite family has achieved so far?
Cop these affordable dupes for Kylie Jenner's latest lip kits
Why comparing Kylie Jenner to Rihanna supports a vicious cycle