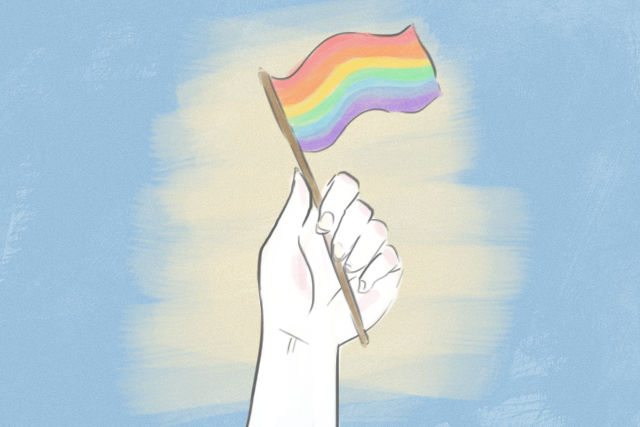 During the first few days of June, I saw Twitter threads upon Twitter threads on what one should expect in their respective Pride Month marches. While many encouraged the LGBTIQ+ community to join and feel empowered, there are also those who questioned other people's intentions in participating—specifically those who identify as cisgender and heterosexual.
"But what if they're allies of the LGBTIQ+ community?" many suggested, but others still seemed skeptical. Which begs the question: What makes a good ally? How can you be one without offending the LGBTIQ+ community? To answer this question, we asked two of the participants from San Mig Light's latest Mahaba-habang Usapan segment on Pride Month: activist and proud pansexual Noelle Capili and GANDA Filipinas trans rights advocate Naomi Fontanos.
Be open-minded
"It starts with yourself," Noelle tells us. "You have to be open about discussions regarding issues that the LGBTIQ+ community face."
Be aware of your privilege
It's true that the LGBTIQ+ community is marginalized and their voices need to be heard. Naomi says, "If you are not LGBTIQ+ but consider yourself an ally, be a good one by using your privilege to protect those who are LGBTIQ+ from discrimination and violence. Call out policies, practices, and behaviors that harm LGBTIQ+ people directly and indirectly."
Educate others on LGBTIQ+ rights
This doesn't just mean educating cisgender and heterosexual people, you should also help out those in the LGBTIQ+ community. Most especially who have positions in government and have the power to make bills and laws accessible for them. "It'll be helpful if you're an ally to the LGBTIQ+ community and you let them know that there are laws that will benefit them," Noelle says.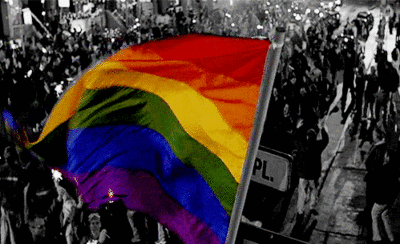 Don't be an ally for convenience
Noelle says that we shouldn't fight for a single issue because it's convenient for us. "All our struggles are connected. We can't pick one issue then ignore the rest." Likewise, Naomi adds that an ally should "understand that LGBTIQ+ people's issues intersect with issues of age, class, disability, gender, race, religion, and sexuality."
She continues, "As an ally, understanding and educating yourself on the intersectionality of LGBTIQ+ people's oppression will lead to stronger solidarity. As an ally, knowing how identities, institutions, and power inequalities intersect will ground you in fighting for greater justice not only for LGBTIQ+ but for all historically marginalized and vulnerable groups in society."
Offer a safe space
This mostly pertains to companies who need to be less discriminatory and be more welcoming of their LGBTIQ+ workers. Noelle says, "They should have concrete steps like implementing rules that can help LGBTIQ+ employees, having a safe work environment, and other rules that can ensure that their rights are not exploited."
***
The tips mentioned above aren't just limited to Pride Month, people should practice these throughout the year. You can start small like not saying microaggressions and derogatory names that will insult your LGBTIQ+ companions. Show your support and not bring them down because of their identity. If you're curious or uninformed about something, don't be afraid to ask—better yet, do your research. Equality starts with recognizing that the LGBTIQ+ community are no less human than you are, and that's a step closer to becoming a better ally.
Art by Marian Hukom
Follow Preen on Facebook, Instagram, Twitter, YouTube, and Viber
Related stories:
How to live the values of Pride Month every single day
Stop it already: Words and statements the LGBT community are tired of hearing
#LoveWins: LGBT weddings that made us swoon
Four transgender Filipinas who've shown us a thing or two about bravery
LGBT terms we're not getting right