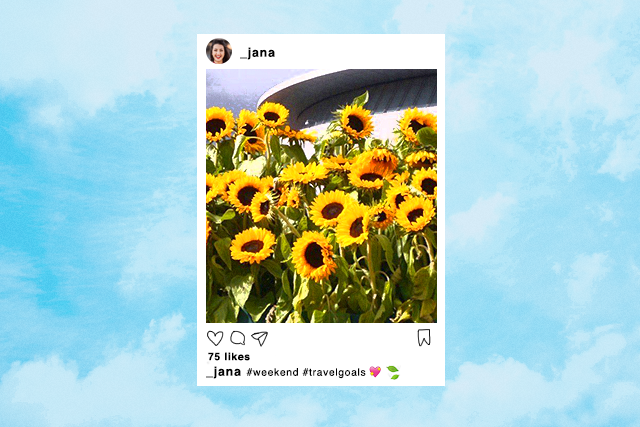 Traveling will often introduce you to locations that are sometimes underrated but equally breathtaking. This includes sites like flower fields where you can find miles of fresh blooms that look beautiful in person and on our Instagram feeds.
Kryz Uy recently showed everyone how she posed next to sunflowers at Restaurant en Kwekerij De Kas in Amsterdam. It's not an actual field, but you can use it as a peg for your future trips.
If you want to find more flower fields overseas and even here in the Philippines, refer to our quick list below. Make sure to add them to your itinerary if you're headed to one of these places soon.
Sunflower Maze, Amsterdam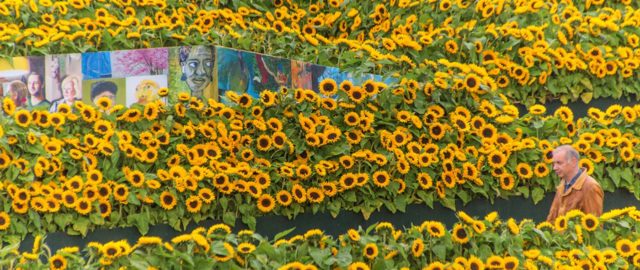 In honor of painter Vincent Van Gogh, 125,000 sunflowers were placed in the Van Gogh Museum premises. This is to pay homage to his still-life painting, Sunflowers. According to Travel + Leisure, the maze is 75,360 square feet and entrance is free when you visit the museum. Located at Museumplein 6, 1071 DJ Amsterdam, Netherlands.
Sunflower Maze Farm, Pangasinan
You can also find a local sunflower maze that is just three hours away from Manila—just look at Andrea Brillantes posing next to some of them. As of today, there are three mazes where sunflowers bloom during the summer. There's also an annual festival held in March. If you want to see the flowers, you can check it out from March to May. Located at Tayug Sunflower Eco Park, Lachauco, Tayug, Pangasinan.
Shibazakura No Oka, Japan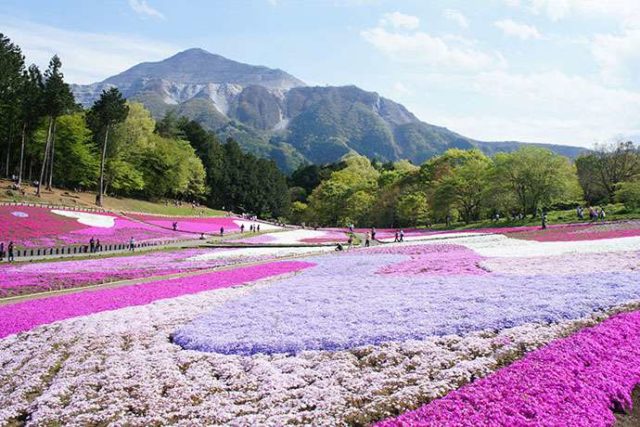 This is found at Hitsujiyama Park in Chichibu, Saitama prefecture. Also known as the "creeping phlox hill," you'll find a vast amount of shibazakura blooms—more than 400,000 of them—here every mid April to late May. These tiny flowers are as popular as the cherry blossoms (sakura) and has nine varieties from dark pink to white. They also hold a shibazakura festival at the park so tourists can grab food while strolling and taking photos with the flowers in the background. Located at 6267 Omiya, Oaza, Chichibu City, Saitama Prefecture, Japan.
Celosia Flower Farm, Cebu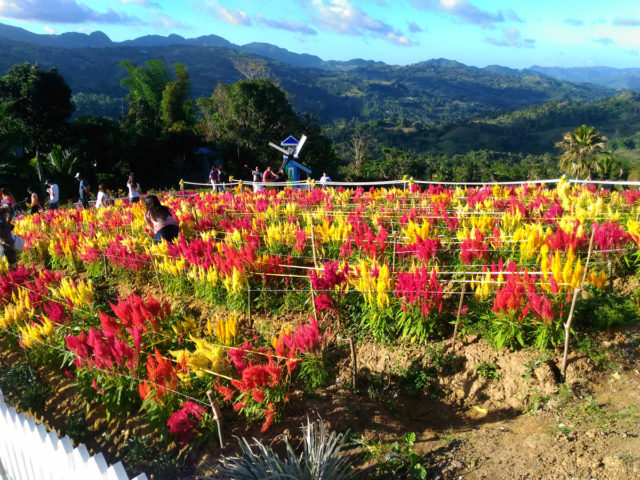 Known as "Little Amsterdam" of Cebu, Sirao Garden has a garden filed with multicolored celosia flowers. According to Cebu Philippines Travel, you can enter the garden for just P20 which goes to the maintenance of the flowers and the soil. You can also rent out a Dutch costume to go with your souvenir photo. Located at Sirao Garden, Barangay Sirao, Busay, Cebu.
Yorkshire Lavender, England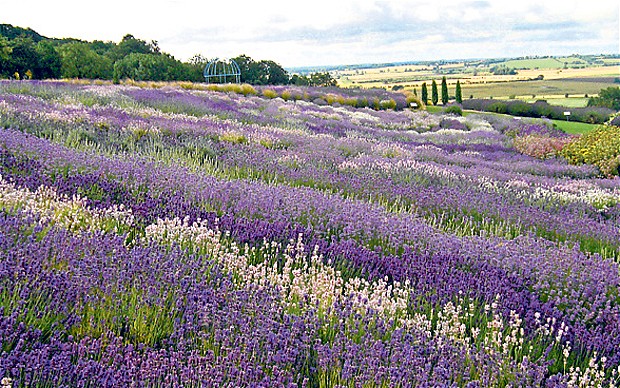 Found just outside Terrington, England, Yorkshire Lavender is a 60-acre garden with hundreds of different lavenders and herbs growing on it. You can explore the garden and even buy a plant in their specialist nursery to help you relax and sleep. If you want to see an array of lavender blooms in shades of purple and blue, the peak season is around summer time. Located at Terrington, York YO60 6PB, United Kingdom.
Skagit Valley, Washington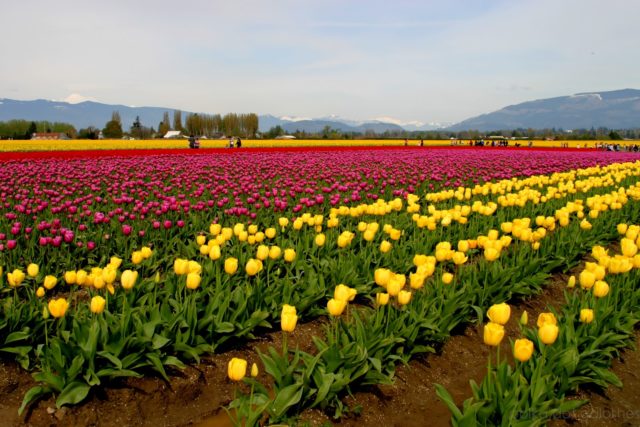 During spring time, you'll find rows of daffodils, tulips, and irises growing in Skagit Valley. If you're traveling to Washington or a nearby state in April, you can attend the annual Tulip Festival from April 1 to 30. According to the event website, it's "celebrating millions of tulips bursting into bloom." Located at 311 W. Kincaid Street, Mount Vernon, WA 98273, USA.
10,000 Roses Café, Cebu
Ai-Ai Delas Alas and her now-husband Gerald Sibayan had their prenup shoot at the 10,000 Roses Café. In the photos, you'll see the synthetic roses glowing in the background. The roses are three feet tall and are lit up with LED lights. They are also said to "dance with the sea breeze in the day time." At 6 p.m., the roses come to life and the field becomes a romantic sight for people eating at the café. Located at Day-as Barangay Road, Cordova, Cebu.
Xinshe Sea of Flowers, Taiwan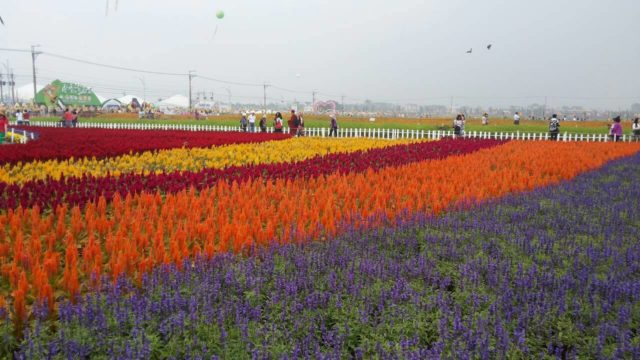 This field has a variety of flowers like cosmos, sunflowers, and sun hemps. Every early November to late December, Taichung City holds a festival to showcase the 60-hectare Xinshe Sea of Flowers. There's also an educational exhibit to widen tourists' knowledge on Taiwan's agriculture and flower industries. Located at 426 Xinshe District, Taichung City, Taiwan.
Art by Marian Hukom
Follow Preen on Facebook, Instagram, Twitter, YouTube, and Viber
Related stories:
5 international getaways to spruce up your Instagram feed
These travel apps will help you find flights and secret destinations
Travel photography tips from Kimi Juan and Martine Cajucom
Why Sorsogon is my current favorite summer destination
9 honeymoon destinations for the adventurous couple