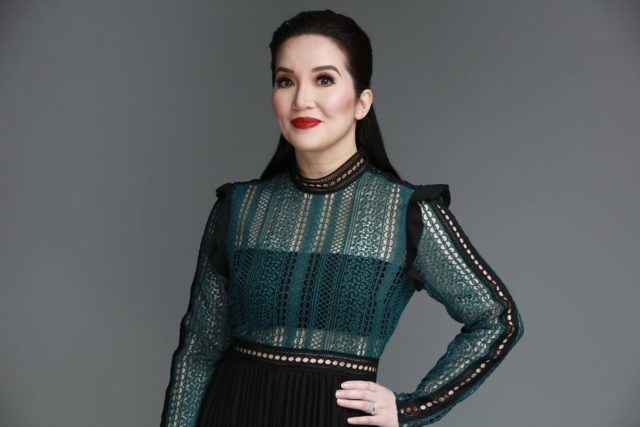 It's no secret how much Kris Aquino and her sons love to travel—it's their way to relax and even celebrate milestones. The most recent would probably be the celebration of Bimby and Josh's birthdays in Japan. It's also no secret that they appreciate traveling in comfort and style. 
So when Kris Aquino announced last night that her new airline sponsor is Hong Kong-based Cathay Pacific, we could feel her excitement and gratitude through the caption. I would totally be overjoyed if it happened to me too, you know. 
"I was given the GO SIGNAL to post my happy news that Cathay Pacific is our new airline partner," she said in her post. "So very blessed for this new KCAP milestone. And it's all thanks to your support." 
Kris posted a video of her sons and Bincai getting settled in First Class too. And her caption was still full of awe. "I still ask myself—what did I do to deserve to be blessed by God with far more than I'd even dared to pray for? I hope these opportunities I'm being given will inspire all of you to #alwayssayyes #neversaynever #livelifetothefullest and to #keepthefaith." 
And I'm not even kidding when I say that I am inspired by that post. We're pretty sure Kris, along with her sons, will be traveling a lot more in the future and will keep those videos we like to watch coming. 
Congratulations, Kris! Where to next? 
Photo courtesy of Kris Aquino's Facebook page
Follow Preen on Facebook, Instagram, Twitter, YouTube, and Viber
Related stories:
Does Kris Aquino's jewelry really cost P50 million?
What happened when Kris Aquino and Bimby reached out to James Yap on Father's Day?
Bimby Aquino doesn't care if you bash him online
Don't worry about Kris Aquino's endorsements, they're doing just fine