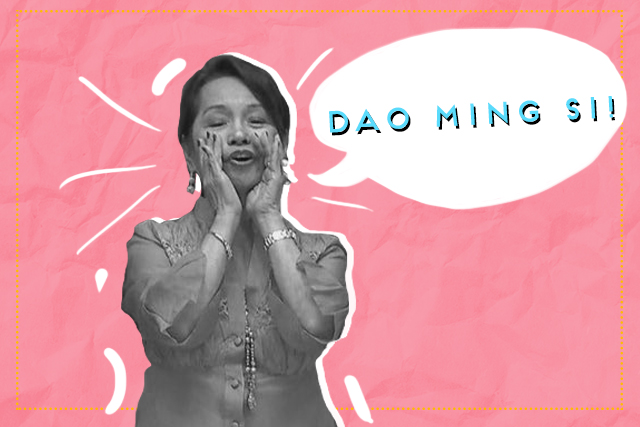 In one of today's most dramatic and head-scratching moments, Pampanga Rep. Gloria Macapagal-Arroyo suddenly replaced current House of Representative Speaker Pantaleon Alvarez—with no context, heads up, and even a proper audio set-up.
Most of the TV commenters say that the surprise oath-taking was probably a lot more memorable compared to Pres. Duterte's 47-minute speech. And we totally agree, especially now that she's officially the new House Speaker. The reactions and memes alone can fuel us for the rest of the week—or at least until Hump Day. 
In that light, we roundup the funniest and even series reactions found on Twitter, Facebook, and everything in between. 
Gloria is really your glow-up inspiration. I mean, c'mon. 
Glow up ni Ate Glow #SONA2018 pic.twitter.com/DUCzPNUjUO

— ✨ Louise ✨ (@LOVISALVDO) July 23, 2018
When she really was just hooked on Meteor Garden and looking for the love of her life. 
She was helping out Coco Martin announce that Probinsyano will last forever. 
When you're torn between being a feminist and uh, going against criminals. 
I am all for women taking power but this photo is problematic on so many levels. #SONA2018 pic.twitter.com/X9ihoQQxHT

— Nicole Curato (@NicoleCurato) July 23, 2018
It's party time, but you're reminded of your past. "When I say, 'Hello!' You say, 'Garci!'"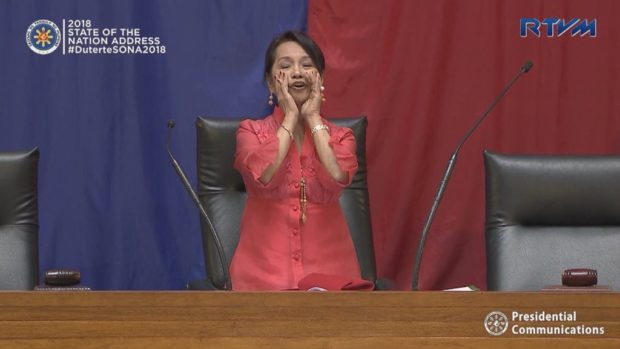 This is how terrible they think this trinity is. Yikes! 
Kumpleto na ang "unholy trinity!" "In the name of Duterte, Sotto, Macapagal, amen." Ang saya siguro ni satanas.

— Bart Guingona (@guingonabart) July 23, 2018
When Gloria just proved she can be a guest host at Showtime. 
Actual footage of Alvarez and Arroyo backstage. 
BREAKING: Behind the scene footage of Arroyo and Alvarez at the #SONA2018 holding room pic.twitter.com/Fy4bJhyGnB

— Editors of Manila (@edsMNL) July 23, 2018
When she's no different than the Harry Potter character you hate so much—Dolores Umbridge. 
i see no difference
#SONA2018 #SONAlokoNa pic.twitter.com/jNqKZHjtsU

— lsmr jr. (@lsmrmpgjr) July 23, 2018
A special message to everyone who owes you money!
Spotted more reactions that made you think about our future or simply made you smile? Send them our way. 
Art by Edric Dela Rosa
Follow Preen on Facebook, Instagram, Twitter, YouTube, and Viber
Related stories:
Congress voting for Arroyo on scratch paper was us in grade school
Duterte's SONA 2018 statements that made us go 'Huh?'
Spotted: Modern interpretations of Filipiniana at SONA 2018
Roundup: The outfits at SONA 2018