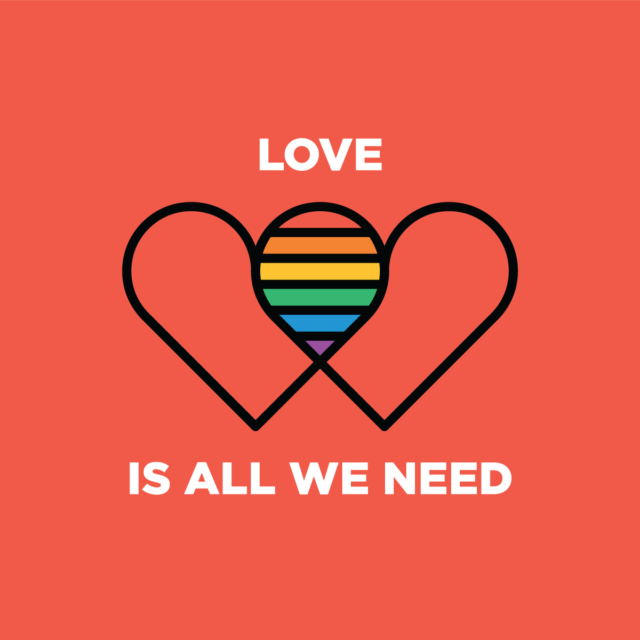 At yesterday's SONA, people were disappointed that Pres. Duterte did not speak up about the SOGIE Bill but support for the community was still shows all over social media. The #LoveIsAllWeNeed campaign was launched before the SONA but the support continued even after. It is "a campaign that shows love to all those who show hate for what we fight for, the SOGIE Bill." People posted photos or the poster of the campaign with love-filled personal messages to senators Tito Sotto, Manny Pacquiao, and Joel Villanueva, who oppose the bill. 
Please READ, RT, and SEND messages of LOVE to our senators who are against the SOGIE BILL! LET'S FIGHT HATE WITH LOVE? ?️‍? #LOVEISALLWENEED pic.twitter.com/Et4UUJcxb8

— ?️‍? BJ Pascual ?️‍? (@bjpascual) July 23, 2018
Karen Davila showed her support by sharing a photo with a rainbow pin. She also explained what the SOGIE Bill is. "It seeks to protect individuals against sex [and] gender-based discrimination, which include denial of access to public [and] health services, employment, [and] education."
Baka Bukas director Samantha Lee also showed her support for the campaign with the message, "Dear Senators, I love you despite your opposition to the SOGIE bill because as decent human beings that's how we're supposed to operate."
Basketball player Arnold Van Opstal took to Instagram to post a photo with his brother Christopher. In the caption he said, "We are all born equal and our laws should be a reflection of that equality."
Mari Jasmine sent tweets straight to Senators asking them to show love to the Filipinos.
Hi @sotto_tito! Please show us your love for every Filipino out there by supporting the SOGIE Equality Bill ❤ #LoveIsAllWeNeed

— Mari Jasmine (@mari_jasmn) July 23, 2018
Laureen Uy posted a throwback photo to when she celebrated Pride Month in Spain. "I would want to live in a country where each individual is respected, included, and even celebrated."
Joey Mead King shared all three posters on Instagram, each with a special message. "Can you imagine it… The Philippines being part of the modern world that is forward thinking and supportive of equal rights."
Rajo Laurel posted the campaign poster on Instagram with the caption, "The time is now!"
Saab Magalona also posted the heart posters on her Instagram Stories.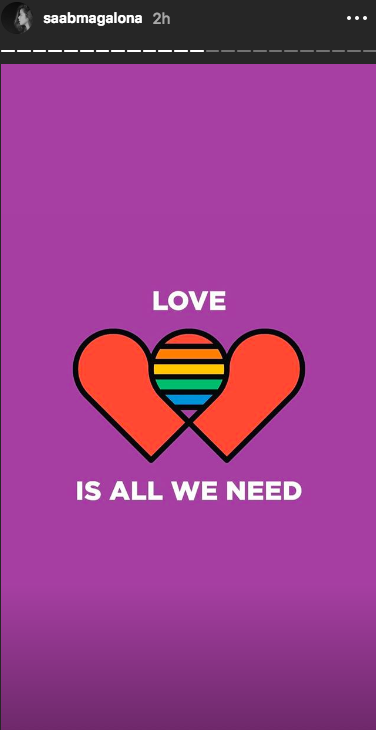 Divine Lee took to Instagram to post a photo of her baby boy. In the caption she wrote how she wants to him to grow up and live in a world where there is love. "He's only two months and he has a long life to live. I really wish that the world I brought him in is a world of love."
If you want to show your support for the campaign, share the posters on your social media platforms with the hashtag #LoveIsAllWeNeed. Oh, and don't forget to tag the senators so they can see your messages. Spread the love!
Follow Preen on Facebook, Instagram, Twitter, YouTube, and Viber
Related stories:
Duterte's silence on the SOGIE Bill sends a clear message
Debunking some misconceptions about the SOGIE equality bill
What does Heart Evangelista and Tootsy Angara's accessory mean? 
Pres. Duterte might have a point about the Church