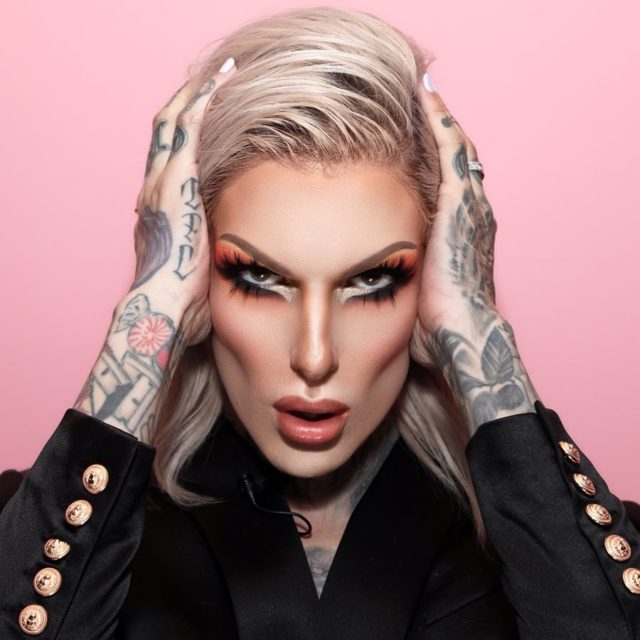 In case you didn't see it on social media: Beauty vlogger and mogul Jeffree Star called out another vlogger for allegedly copying his "Approved" series. He didn't name names but Filipino vlogger Michelle Dy owned up to it.
This started on Instagram Stories where Jeffree said "a vlogger who's not known in America" copied his idea. He also revealed that the "Jeffree Star Approved" concept and badge is copyrighted in the US.
https://twitter.com/WhatsACarlo/status/1024103942420983808
Michelle recently started her "MD Approved" series inspired by Jeffree's videos where she reviews beauty items and she lets viewers know if they're worth the coin. She also flashes a gold badge of approval, similar to how Jeffree does it. Here's a side-by-side comparison:
Netizens were also quick to spot Jeffree's comment on one of her videos before she took them down. "Stealing my 'Approved' series and trademarked title is pathetic," he wrote. "My lawyer will reach out to you shortly."
https://twitter.com/indaystarirayy/status/1024249490717298688?s=21
Michelle has made a public apology on social media, saying she didn't know that was a copyrighted idea. "I would like to sincerely apologize to Jeffree Star if any way or another, I may have violated your trademark," she wrote. She also promised that it will not happen again. "I am sharing this to all of you to serve as a lesson for all of us. I believe that a mistake cannot be corrected with another mistake."
In another tweet, Michelle thanked her friends and YouTube Philippines account manager for educating her on the matter. "First time daw ito sa Pinay Beauty Community."
😊🙏🏼♥️ pic.twitter.com/AWR5ylitji

— MD (@michelle_dy) July 31, 2018
I just want to thank my friends and my Youtube Philippines account manager for helping me out with this, for educating me about this matter. First time daw ito sa Pinay Beauty community.

Ayun… Babawi ako sa content angels lavarn. Salamat sa pagmamahal. 😊♥️

— MD (@michelle_dy) July 31, 2018
However, there's still the looming question on whether a copyright case was filed against Michelle—local and international netizens have also called on to Jeffree to continue the case. According to the US Copyright Infringement Law, the penalties include paying $200 to $150,000 for each infringed work, the Court can impound the illegal works, and the infringer can also face imprisonment.
We reached out to both beauty vloggers for a statement. We will update this story when we get more information.
Photo by Jon Sams via Jeffree Star's Instagram account
For the latest in culture, fashion, beauty, and celebrities, subscribe to our weekly newsletter here
Follow Preen on Facebook, Instagram, Twitter, YouTube, and Viber
Related stories:
The 6 best LGBTQ vloggers you should be watching right now
The beauty vloggers of color that every morena should follow
5 fun makeup challenges you should watch
Did Kyle Cosmetics copy again?