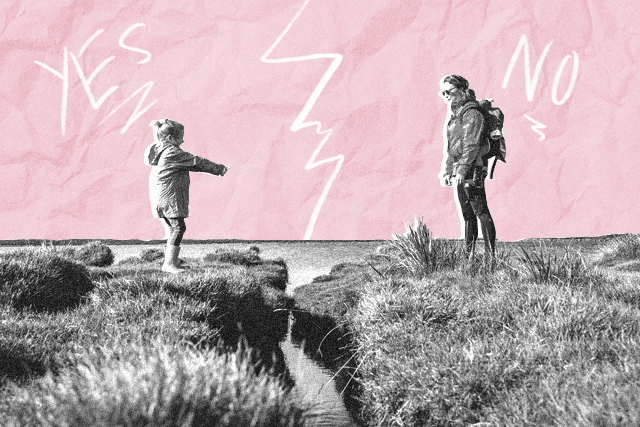 In an interview with InStyle, Jennifer Aniston got candid about her divorce with Justin Theroux, and shared how the failed relationship triggered judgments from other people trying to figure out the reason behind it, one of which was that she "refuses to have a baby because she's selfish and committed to her career." If you remember, Kim Jones had a similar experience. She was bashed by a netizen for her lifestyle which requires constant traveling, and told that "she should get pregnant and be a real woman." Thankfully, her husband backed her up, replying that he doesn't think "having babies is the only measure for being a woman," and that he's proud of her and loves that she gets to work on her dream.
But not every man is like Jericho Rosales. Most husbands pressure their wives to assume the role of a mother. And most people go on with their lives believing in the notion that being a mother is the ultimate role women are born with.
In the case of Kim and Jericho, not having kids yet was a choice they agreed on as a couple, yet Kim was the only one judged for it. While men are celebrated as good fathers for doing the bare minimum, women are expected to sacrifice everything for the sake of their children. They may try their hardest, but when things go wrong, a big chunk of the blame automatically falls on them for being responsible for rearing the children.
Really, it's ridiculous how a woman's character can eventually be defined by motherhood. Once they become a mom, some people forget their other merits. It's like, if you're not a good mother—meaning you can't cook, clean, do the laundry, while at the same time raise your children properly—then you're not a good woman.
No woman should be boxed by a role given to them by society. In the interview, Jennifer also shared how "there is a pressure on women to be mothers, and if they are not, then they're deemed damaged goods." This type of pressure is rooted on society's continued objectification of women as mere baby-makers. While motherhood is truly noble, it's not a choice every woman has to make. As Jennifer said, "Maybe my purpose on this planet isn't to procreate. Maybe I have other things I'm supposed to do?"
Art by Marian Hukom
For the latest in culture, fashion, beauty, and celebrities, subscribe to our weekly newsletter here
Follow Preen on Facebook, Instagram, Twitter, YouTube, and Viber
Related stories:
What caused Jennifer Aniston and Justin Theroux's split?
Jennifer Aniston smashed pregnancy rumors in a furious essay
Jericho Rosales stands up for women's choice to not have babies
Jericho Rosales and Kim Jones won't be celebrating V-day together