IN PARTNERSHIP WITH DOVE MEN+CARE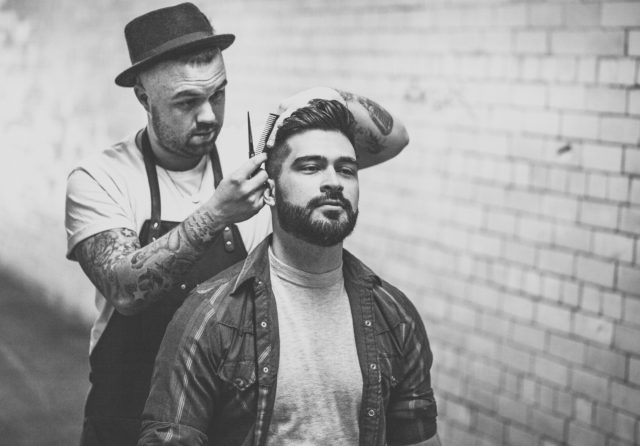 Here at Preen, we've always given importance to self-care through beauty routines as well as taking time for yourself to recharge. And this doesn't just apply to us women, but also for the men in our lives—your boyfriend, husband, dad, brother, officemate—everyone, really. They too deserve a break and a little me-time just like we do. 
The men around me are actually split—some are comfortable with the idea of pampering and self-care, but others are not so open to it, mostly because they feel it takes time and extra effort. We just have to help each other realize that this is important not just for our physical selves but also our mental and emotional health. 
If your man is getting started, it doesn't have to be complicated or too time-consuming. Sometimes he just needs to discover products that will match his needs or find things to do to help him relax. So allow us to put together an easy list that they can start doing in order to pamper themselves. 
Putting together a skincare routine
A simple skincare routine doesn't just benefit your man's skin, studies say that it eases anxiety and depression too. Going through the motions of washing the face (and body), toning, and moisturizing allows the mind to relax. 
Facials are also something they can do to help remove gunk and oil from their faces. It's relaxing (except for extraction), it gives them alone time to think, and they come out with clean, dewy skin. 
Get on a few workouts
A regular gym session allows them to just focus on their body and strengthen it—not just that, but they'll get a rush of happy hormones right after. It doesn't matter if it's running, weight-lifting, yoga, or Crossfit, as long as they gets their bodies moving, it's all good.
Tip: Walking or biking around the village with you can also be a nice weekend workout and date sesh. 
Enjoying a massage and even mani-pedis
Massages are the best one to two-hour pamper activities that guys can do—it helps loosen up knots in their muscles and at the same time also improve blood circulation. They'll feel rejuvenated and refreshed right after! 
If they're looking for other pamper activities that doesn't take much time, they can go for a manicure and/or pedicure to help them get deep clean their nails—and also prevent painful hang nails. 
Start a haircare routine
Men's hair tends to demand so much time and effort, most especially because they're predisposed to oilier scalp and hair loss. But let's not get ahead of ourselves and focus on the task at hand—caring for their scalp and hair right now. 
They can start with booking regular appointment for haircuts to keep hair in tip-top shape—which we're pretty sure they already do. They can also find and try products that target multiple problems like the Dove Men+Care shampoo line that can leave hair squeaky clean and at the same time deal with issues like dandruff, oily scalp, and hair fall. If it's not too much, a monthly treatment like a hair mask would help too! 
* * *
They don't need to feel pressured and do all of these things at once, the important part is finding out which one suits them and their needs the most. Eventually, they can be more open and try out other things for all their self-care needs. 
Photo by Tom Holmes on Unsplash
For the latest in culture, fashion, beauty, and celebrities by subscribing to our weekly newsletter here. 
Follow Preen on Facebook, Instagram, Twitter, YouTube, and Viber
Related stories:
The self-care tips you need to add to your to-do list
Why it's about high time I invested in skincare
Preen Tries: What are eyebrow tints and do they work?
Erwan Heussaff reveals his secret to glowing skin