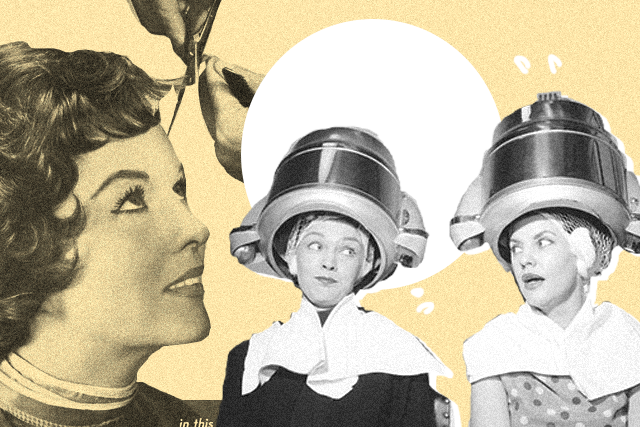 I never really used to take care of my hair. I would just get haircuts once in a while. But in the past year, I've been obsessed with my locks. I went blonde and the maintenance for keeping it nice and pretty is very high.
Aside from using the right products and caring for it at home, I have to schedule regular appointments at the salon. This is to make sure my roots look good, my hair is healthy, and my ends are taken care off. I usually block off a Saturday morning for this since it takes a few hours. As someone who has been getting her hair done for a while, these are the different emotional stages I go through.
Sadness
Every time I'm in between hair appointments, I get a little sad. This especially happens six weeks after when my roots really start to show, the color isn't perfect, and I need a trim. If you're fussy about your hair like I am, you understand this emotion completely.
Excitement
For the past year, I get my hair done every six or seven weeks to keep it looking fresh. I always make an appointment on Saturday morning. I grab breakfast beforehand and bring a book with me. From the moment I sit in the salon chair, I start to get excited. My hairstylist and I start chatting about life and my hair. We talk about future plans for my hair like cuts and different colors.
Sleepiness
Having your hair done, can take a long time. Whether it's a haircut, color, or treatment, it can take a few hours. When I go in for my regular root touch-up, it takes around three hours. Halfway through, I always get sleepy. If this happens to you too, don't be ashamed to take a quick nap.
Impatience
At some point, you're bound to get a little impatient sitting in the chair. Especially if you don't do well with sitting still for long periods of time. When you start to feel a little uncomfortable, walk around a bit.
Pure bliss
Nothing compares to the feeling of seeing your hair looking nice and fresh. After a nice blow dry, you can't help but feel more confident. So, strut your stuff when you walk out the door.
Art by Marian Hukom
For the latest in culture, fashion, beauty, and celebrities, subscribe to our weekly newsletter here
Follow Preen on Facebook, Instagram, Twitter, YouTube, and Viber
Related stories:
What makes this the most high-tech hairdryer out there?
Sue Ramirez is done with all your questions about her haircut
This is how cult-fave haircare brands are born
How did hair become a political statement?