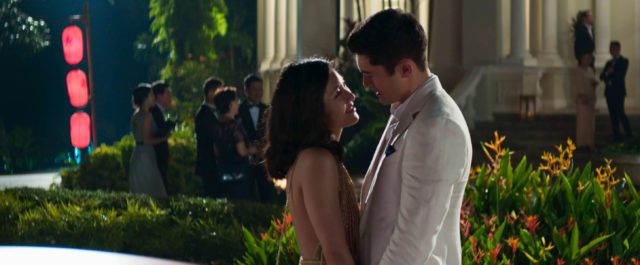 I first got a copy of Kevin Kwan's Crazy Rich Asians in a Kinokuniya, a bookstore in Singapore, and I was hooked. I was based in Singapore then for a few months, so I felt like I was living in the same story—at least by vicinity, definitely not the lifestyle. So yes, seeing one of my favorite books in the cinema got me emotional. 
There are many reasons why people are celebrating this movie, first and foremost is the importance of Asian representation in Hollywood and the world. Finally a movie about our culture that doesn't have anything to do with martial arts.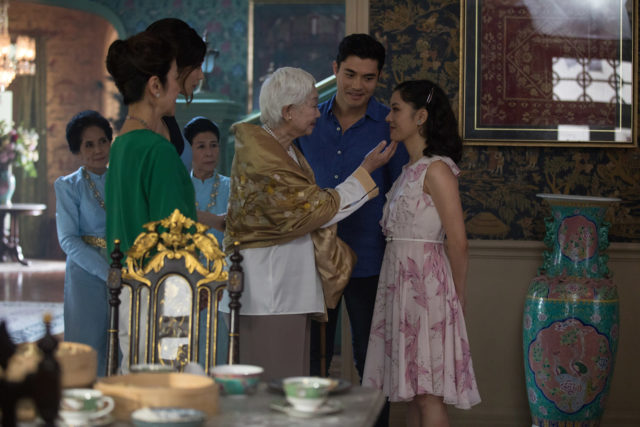 So allow me to get personal and list down my favorite scenes. Spoilers ahead especially if you didn't read the book, so proceed with caution. 
The post-flight dinner at Newton Food Center
Hawkers are spread out all over Singapore where the vendors dedicate their whole lives perfecting one dish. In the book and movie, Nick Young's character declared that Newton Food Center has the best satay on the island. 
I cried because what they showed in the movie was exactly how it was—you buy packs of tissue from Auntie so that you can use it to reserve seats. You go to different stalls and order different dishes like popiah, char kway teow, and so much more. 
Dumpling making in the kitchen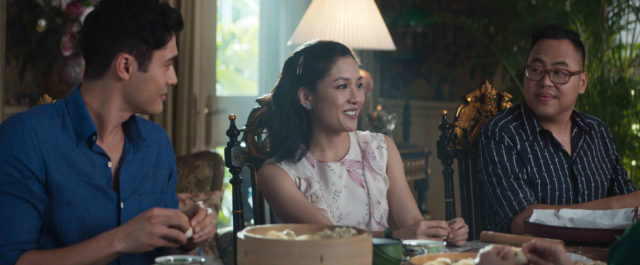 I grew up watching my lola (grandmother) make dumplings, there are times when I would try and help, but her skills were just way better. Crazy Rich Asians showed a scene where the family was seated around the table making dumplings and talked about the importance of passing on tradition from one generation to the other. 
That wedding scene (no, it's not just about Araminta and Colin)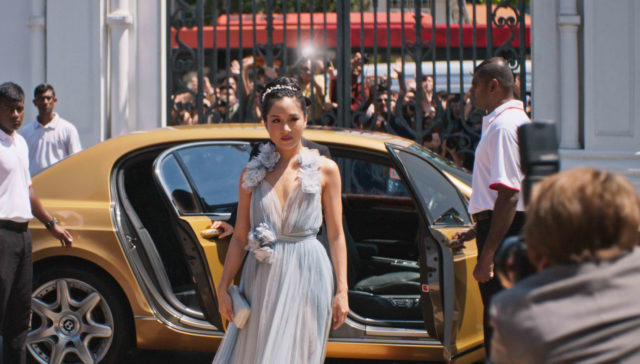 Rachel thought of skipping the wedding because Eleanor made it clear that she doesn't approve of her. But after talking it out with her best friend Peik Lin, she decided to show up to the wedding—in Marchesa, no less.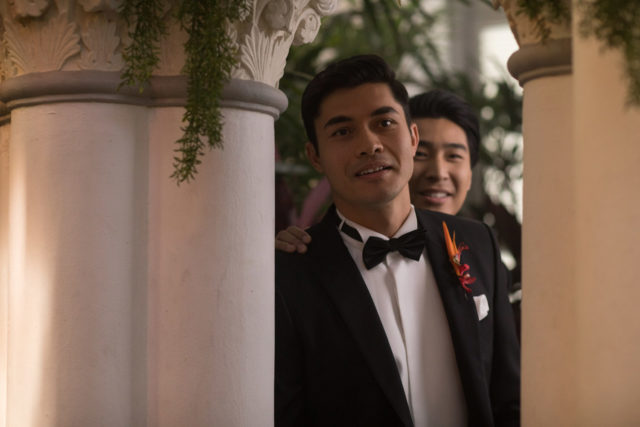 As Araminta walked down the aisle, Rachel and Nick had a moment as they mouthed "I love you" to each other. Nick was glad (and I guess relieved) that Rachel chose to stick around. But I guess what made it a tear-jerker was Kinna Grannis' rendition of "Fools Rush In." Omg, I need a tissue.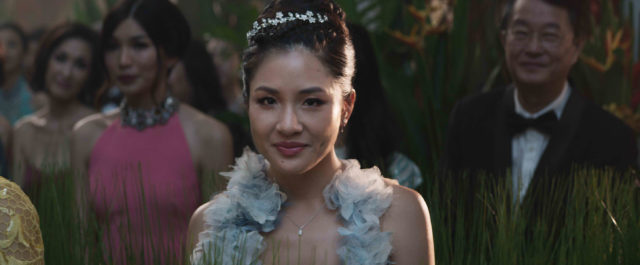 Rachel getting a surprise visit from her mother… in Singapore
After the reception, Rachel, Eleanor, and Nick's Ah ma Su Yi had a confrontation about Rachel's family background and how she's not fit to be associated to the Young family. Rachel walked (ran, actually) away and stayed at Peik Lin as she tried to process what happened. 

She refused to eat or even shower, and looked like she couldn't move. Then her mom Kerry flew in to help her get her life together. Their reunion made me cry because similar to Rachel, I was raised by a single mother—and that mother and daughter talk just brought the water works, especially when Kerry said, "You'll get through this!" 
The mahjong scene with Rachel and Eleanor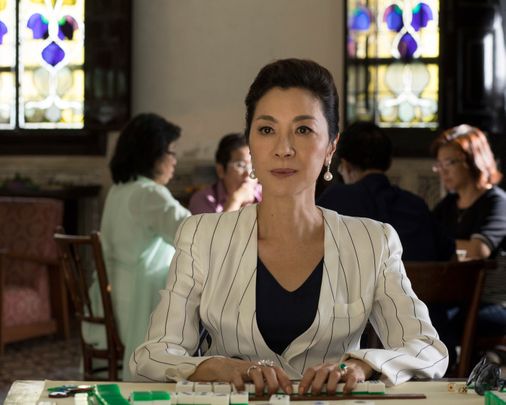 Sacrificing someone you love is tough and Rachel chose to do that so that Nick won't leave his family for her. There was an intense scene of mahjong (which BTW, was not in the book) where Rachel talked to Eleanor before leaving for NYC. 
USA Today reports that it was actually an ode to The Joy Luck Club and was a smart way to represent how Rachel actually knew what she was doing all along by giving up a tile to let Eleanor win. 
Bourree Lam, an editor at Refinery29, explained the scene via Twitter.
Does anyone want me to explain the mahjong scene? Reporting for duty. It is a nod to the poker scene at the beginning I believe https://t.co/5aTSVQBMLW

— Bourree Lam (@bourreelam) August 16, 2018
And by some mahjong skills I mean I have a table and a set at home in Brooklyn, and I have lost lots of lai see and allowance money to my cousins over the years. Still get beaten by my grandma so bad every time

— Bourree Lam (@bourreelam) August 17, 2018
Mahjong is a set building game, you can either have 3 of a kind or 3 numbers in a row. You need 4 sets of 3 and one pair for a winning hand

— Bourree Lam (@bourreelam) August 17, 2018
This is a top scoring hand, see this from Douglas Young's @hkgoodsofdesire book "You Too Can Mahjong" pic.twitter.com/QqJrzPGbpF

— Bourree Lam (@bourreelam) August 17, 2018
So that made me think that the mahjong scene is actually harkening back to the poker scene: Rachel said herself that Eleanor put Nick in a lose-lose situation, but Eleanor wasn't playing to win

— Bourree Lam (@bourreelam) August 17, 2018
Also good to mention that skilled mahjong players are like skilled poker players, they see through people's plays and generally know what tiles others are holding or at least what they're building

— Bourree Lam (@bourreelam) August 17, 2018
My relatives love playing w/ me bc I'm an open book. They know the look on my face when I'm building something that's a big win (I get really nervous!) and usually they know exactly what tiles people are looking for down to 1 or 2 tiles and hold those for defense

— Bourree Lam (@bourreelam) August 17, 2018
Anyway I hope I did the Chan family proud! I know they will still show no mercy when they play me next time I'm in Hong Kong. In fact, I'll be lucky if I'm not stuck at the kids table. Mahjong lesson is adjourned! ?

— Bourree Lam (@bourreelam) August 17, 2018
That moment between Eleanor and Rachel during the engagement party
As Rachel was boarding the plane to NYC, Nick followed her and proposed with Eleanor's emerald ring telling us that his mom finally gave the approval for them to be together. 
During the engagement party at the top of Marina Bay Sands, Rachel locked eyes with Eleanor. You can see that she's still quite hesitant to support Rachel and Nick, but she still pushed through with it. Ahhh, another kind of sacrifice for love. 
Are you excited for today's premiere? Let us know your favorite scenes as soon as you see the film! 
Photos courtesy of Warner Bros. 
For the latest in culture, fashion, beauty, and celebrities, subscribe to our weekly newsletter here
Follow Preen on Facebook, Instagram, Twitter, YouTube, and Viber
Related stories:
Catch Crazy Rich Asians with friends, family, and a batch of lumpia
Crazy Rich Asians weekend debut only proves what Hollywood was missing
Constance Wu, Kris Aquino, and more: The fanciest Crazy Rich Asians premiere looks
Kris Aquino teases an important scene in Crazy Rich Asians