Iya Villania and Drew Arellano welcomed their second son Leon three days ago. Yesterday, they were discharged from the hospital and was ready to introduce Leon to his kuya Primo. 
It started with Iya showing Primo that there is no more baby in her belly and that his baby brother is already ready to meet him. They head to the bedroom and finally Primo saw Leon. He was ever so quiet and gentle with a giant smile plastered on his face when he said hi and gave him a kiss. Leon also had a gift for his kuya and Primo opened it right after their meeting.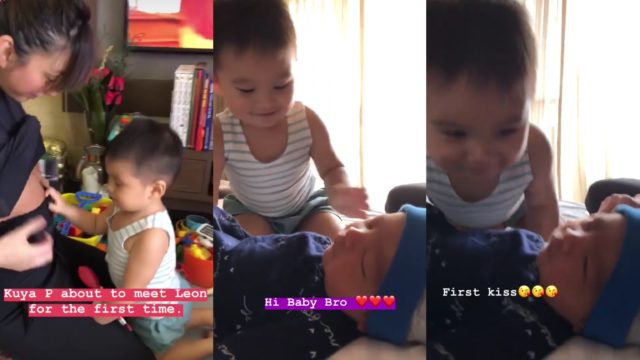 Iya shared how she got emotional and started missing her time with Primo as the only child. She knew that eventually her time will also be split and spent with Leon being a newborn baby. It must be the hormones, but we're sure all the moms understand you, Iya. 
Today is their second day as a family of four. Drew posted a clip of Leon getting his dose of vitamin D and Iya posted updates on their nap situation. Initially, Leon and Primo cuddled in the same bed. "Now I just have to stick around to make sure kuya doesn't accidentally squash his baby bro," said Iya. Later on, she decided to just carry Leon for the rest of his nap so that he doesn't wake up his kuya from his dinosaur-like sounds.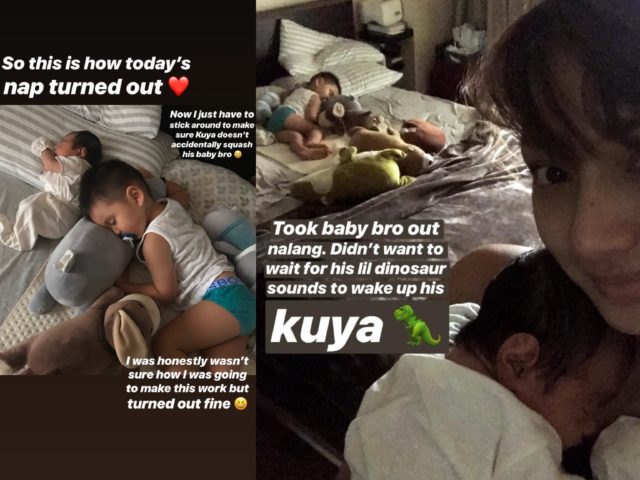 These two siblings are totally adorable and we can't wait for Iya and Drew to post more moments on social media. 
Photos courtesy of Drew Arellano's Instagram account
For the latest in culture, fashion, beauty, and celebrities, subscribe to our weekly newsletter here
Follow Preen on Facebook, Instagram, Twitter, YouTube, and Viber
Related stories:
Meet the newest addition to Drew Arellano and Iya Villania's family
The cute trait that baby Primo got from Iya Vilania and Drew Arellano
Why Iya Villania still chooses to do CrossFit while pregnant
Iya Villania and Drew Arellano used Crossfit for their baby's gender reveal