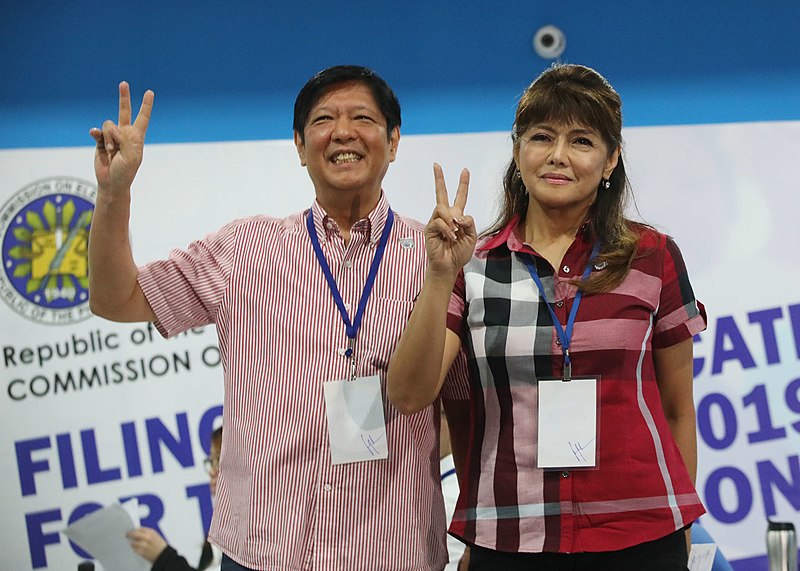 Ilocos Norte Governor Imee Marcos asked the people, especially her family's critics, to move on from the past. She said this yesterday, on the death anniversary of former senator Benigno Aquino, the man who fought her father and former President Ferdinand Marcos and his two decades of dictatorship. 
"The millennials have moved on, and I think people at my age should also move on as well," said Imee. "I am not an apologist for my dad, and I think his work and his projects will speak for themselves." 
In case she forgot, thousands of people were killed and tortured during her father's tenure, and they are even accused to have pocketed a large amount of money from the government—and they still haven't returned all of it. 
During the press conference, she was asked about the importance of Aug. 21 to their family, and she said that it's just the birthday of her sister-in-law. "The conflict between the Marcoses and Aquinos happened a long time ago. We don't need to keep hating people for a very long time. It's not our way. We just need to go forward." 
It's easy to move on from an ex-boyfriend or girlfriend. But years of torture, repression, and corruption? We don't think so. 
[Cebu Daily News and The New York Times]
PNA photo by Avito C. Dalan
For the latest in culture, fashion, beauty, and celebrities, subscribe to our weekly newsletter here
Follow Preen on Facebook, Instagram, Twitter, YouTube, and Viber
Related stories:
Imee Marcos' vocabulary tutorial has underlying lessons
Supreme Court finds Marcos cheating complaints sufficient for review
The Marcoses can't have their jewelery back
A peek at Imelda Marcos' wild shopping spree splurges