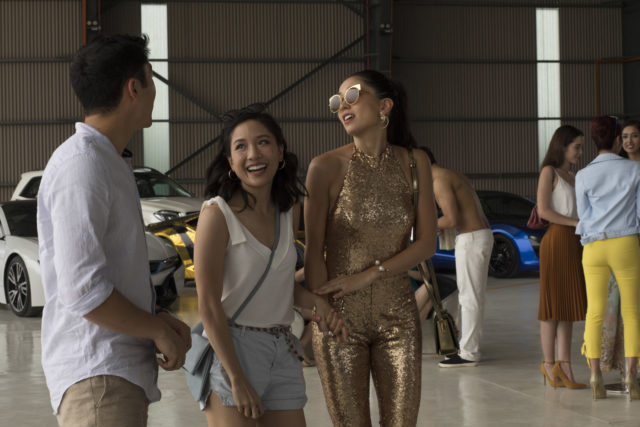 The Crazy Rich Asians official soundtrack has a lot of great songs. Many are original while others are new versions performed by Asian musicians—the most notable being Coldplay's "Yellow," which almost didn't make it to the film. But director Jon M. Chu fought for it with a heartwarming letter addressed to the band.
Jon told Quartzy that Warner Bros. was hesitant to use "Yellow" in Crazy Rich Asians because of how the word is used to insult and demean Asians. Coldplay also initially turned down the request. Luckily, Jon managed to convince Warner Bros, explaining that he wanted to reclaim the word and recontextualize it to mean something beautiful and triumphant.
Jon's next move was to send another request to Coldplay. He wrote in the beginning, "I know it's a bit strange, but my whole life I've had a complicated relationship with the color yellow. From being called the word in a derogatory way throughout grade school, to watching movies where they called cowardly people yellow, it's always had a negative connotation in my life. That is, until I heard your song. For the first time in my life, it described the color in the most beautiful, magical ways I had ever heard: the color of the stars, her skin, the love. It was an incredible image of attraction and aspiration that it made me rethink my own self image."
He then went on to explain the story behind Crazy Rich Asians and why "Yellow" would be a perfect fit for the film's soundtrack. He also offered to show the movie to them so they can understand the context. There are conflicting reports as to when the band said "yes"—The Huffington Post said it was after a screener while Quartzy reported it was an hour after the letter was sent. The bottomline is they agreed and we're now blessed with Katherine Ho's rendition of "Yellow."
"Look at the stars, Look how they shine for you, And everything you do, Yeah they were all yellow."

— Jon M. Chu (@jonmchu) August 21, 2018
Coldplay was previously criticized for appropriating Asian culture in their songs "Princess of China" and "Hymn for the Weekend." So it's understandable that they would want to step away from Crazy Rich Asians at first.
If you want to read the full letter, click here. Now, excuse us as we watch the film again and maybe cry even more.
[
Bustle
]
Photo courtesy of Warner Bros.
For the latest in culture, fashion, beauty, and celebrities, subscribe to our weekly newsletter here  
Follow Preen on Facebook, Instagram, Twitter, YouTube, and Viber
Related stories:
A Crazy Rich Asians sequel is officially happening and there's a new love story
A list of my favorite scenes from Crazy Rich Asians
Crazy Rich Asians' weekend debut only proves what Hollywood is missing
A Coldplay playlist for those who will miss their Asia tour