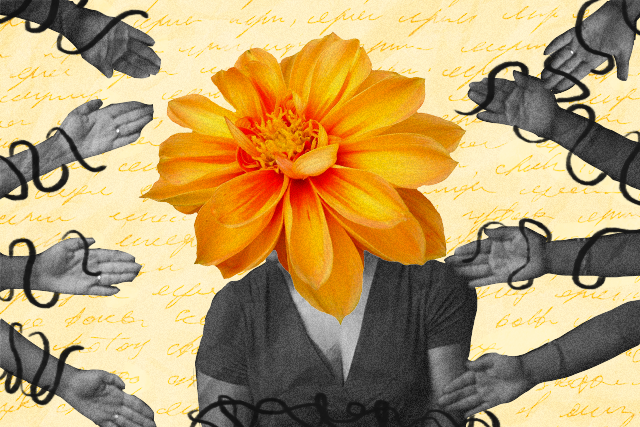 Here at Preen, we're fully aware that adult life doesn't always go as smoothly (and look as beautiful) as curated Instagram feeds. We all face challenges amidst all the good things. Meet Mikka Wee, a former food editor-turned-working gal in Singapore, who's about to share all the ups and downs that come with adulting and living. Welcome to Bless This Mess!

I'm currently nose-deep in this book called From the Corner of the Oval Office by Beck Dorey-Stein, which is about the life of a stenographer in the White House during President Obama's time. It's been compared to The Devil Wears Prada meets The West Wing, and I couldn't think of a more accurate description for this read. I am gripped!
Anyways, that's not the point of this week's article. It's the first day of September, and I stumbled upon a line from the book, and it really resounded with something I've been going through lately. It includes Obama's words from an interview, and it goes "…the narrative of history is long, and 'We just try to get our paragraph right.' Life is short and the world is big. Get your paragraph right. And if you're not sure what's right, write."  
I hardly highlighted anything from this book, but when I read this line, I needed to pause and catch my breath. We just try to get our paragraph right. As a writer, it's definitely something I could relate to because I weave my life around words. I express myself best when I write (not even when I speak, mind you). I usually end up in a slobbery puddle of words or point blank. Most of the time, I think my brain isn't as sharp as it used to be—I catch myself staring into space. Maybe I'm too tired nowadays. Even if we all need to strive to live a "balanced" life, we fail to. We just try to get our paragraph right.
There are a gazillion thoughts in my head clouding my mind, fighting for importance. I want to do well at work, I want to launch a million projects and create good content. It's been a while since I wrote on my blog. I miss writing about food and restaurants and doing reviews. I want to travel the world, but I want to hit my savings goals. I want to see more cities, but I also want to fly back home more often because I miss my family, my friends, and my Rocket. I want to be the best friend, daughter, marketing manager, wife, colleague, and writer I could be. We just try to get our paragraph right.
I've written tons of paragraphs, hundreds of essays, and thousands of words in my lifetime. Each and every time I scribble a word or press a letter in my keyboard, I always hope that what I am saying makes sense, or at least, gets a message across. I'm just trying to get it right. With the way I organize my life, do my chores, plan for the future. So what if I'm feeling a little lost right now? A little trapped? A little unsure about the next five years? I'm just trying to get it right with what I know right now and at this very moment. Aren't we all?
I think that the great thing about life is it's always a chicken-and-egg situation; a matter of trial-and-error. It's not a one-size-fits-all formula for all six billion people on earth. Sometimes going to college isn't the solution. Maybe you were meant for the corporate world despite everyone cheering to hop aboard the freelance train. Going overseas could be the answer for you, or even just staying where you are at.
And aren't we all just navigating through life, trying to figure things out? I know I am. It's the first day of September, which means I'll be turning a year older in a few months. It'll be the beginning of the last of my twenties, and I'm honestly a bit nervous. I usually get these birthday blues once the -ber months hit, and the start of these months always get me a bit sentimental. I'm not sure if it's because of the weather, but I've always felt nostalgic about them—the way it starts becoming breezy and cold, the way the leaves fall, the way the faint glow of Christmas lights illuminate the darkest of corners. My favorite feeling is sitting outside a café frequented by myself and my friends, sitting outside, sipping on hot chocolate, with the wind blowing towards my face. With me would either be a book or a friend, and I'd feel content. Right now, I'm at a phase where I always feel like I am not doing enough of what I am supposed to in life. I feel like I've stopped sucking the marrow out of it.
"'We just try to get our paragraph right.' Life is short and the world is big… And if you're not sure what's right, write."
Maybe this is why I'm here, writing. Maybe unraveling life's mysteries is the purpose of each word written, each day lived, each sentence ended. We were always told to get our sh*t together, to get our freaking paragraphs right, but maybe, just maybe, the is victory already in the trying.
Disclaimer: The views expressed here are solely those of the author in her private capacity and do not in any way represent the views of Preen.ph, or any other entity of the Inquirer Group of Companies.
Art by Marian Hukom 
For the latest in culture, fashion, beauty, and celebrities, subscribe to our weekly newsletter here  
Follow Preen on Facebook, Instagram, Twitter, YouTube, and Viber
Related stories:
Loneliness is a big part in the process of becoming
Thoughts on the culture of exclusion
6 small things I do to deal with stress
All the feelings I felt while moving apartments