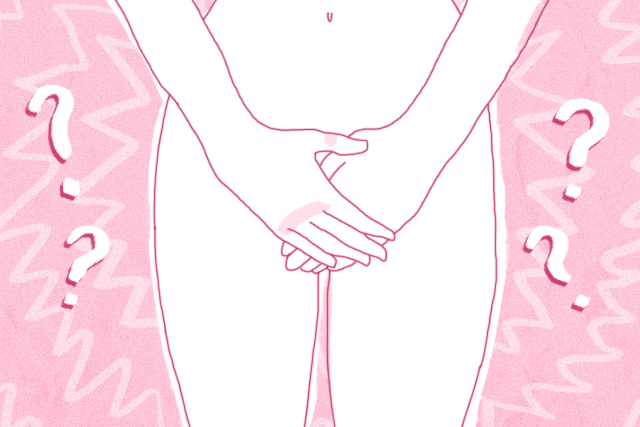 One thing I learned on social media, as well as articles being shared across several platforms, is that a lot of people don't understand vaginas. Men and women still believe in certain myths and methods that make them "better"—mostly aesthetically and claiming to be beneficial for health too.
But of course, not everything you see or hear will really work. In fact, doctors would also disprove these and warn of the side effects of doing such unconventional methods and treatments. Here are some that you may or may not have heard yet:
Vagina steaming
View this post on Instagram
This has been mentioned on our site a few times now thanks to Chrissy Teigen and Gwyneth Paltrow. Vagina steaming allegedly stimulates hormone production, maintain uterine health and regular menstrual cycles, and promotes circulation. It's also advertised to help in cleaning the vagina. However, OB/GYN and science blogger Dr. Jen Gunter said there's no evidence of the steam moving from your vagina to your uterus to help balance hormones, and that it's not needed because the vagina is a self-cleaning organ. And, as we mentioned before, this treatment may have also been invented for men's validation.
Jade eggs
View this post on Instagram
I've honestly never heard of a jade egg or yoni egg for your vagina until yesterday when Goop paid $145,000 in settlement for making unsupported claims about its use and benefits. According to YoniEgg.com, these egg-shaped stones were used empresses and concubines of the Royal Palace of China to "access sexual power, awaken sensuality and maintain amazing health into their old age." These claims were echoed by Goop in their 2017 blog post titled "Jade Eggs For Your Yoni." What you do is you boil the egg to sterilize it and just insert it once you feel relaxed enough, and you can apparently live normally while you clench that egg with your vaginal wall. Plus, they supposedly help with strengthening the pelvic floor.
If you think that sounds scary, you're probably right. Doctors have warned against the use of this, citing that stones are porous and various bacteria might seep into the nooks even when they're cleaned thoroughly. This might result in toxic shock syndrome or bacterial vaginosis.
Slathering vitamin E oil
Khloé Kardashian once promoted this method as it's allegedly moisturizing "to combat dryness and soothe irritation" and "may strengthen vaginal lining." But, as Dr. Jen Gunter mentioned, there are no strong studies to back up the claim. At the same time, Daily Beast explained that any type of oil can break down latex condoms and you might get an unexpected allergy from applying vitamin E oil on your vulva or vagina.
Tea tree oil as lube
Bustle noted that some women use tea tree oil as lubricant, as well as a natural remedy for yeast infection. However, Dr. Raquel Dardik, Associate Professor of Gynecology at NYU Langone Medical Center, said that it "doesn't have a neutral pH level." Hence, it might cause painful chemical burns—I'm shuddering just thinking about it. Although it's been said that tea tree oil is an effective yeast infection treatment, you shouldn't risk it to avoid any irritation and complications. Just go to your OB/GYN and get the right meds, okay?
Coconut oil as lube
Many would suggest coconut oil as the all-natural lube you can use for sex. Despite being effective for several women, it's not always perfect. Glamour explained that it's a known antibacterial and antifungal product, so it might cause some disruption with your vagina's pH balance and even cause a yeast infection. And again, oil will break down latex condoms so it might affect your sexual activities.
Detox pearls
According to manufacturer Embrace Pangaea, these herbal detox pearls will remove "toxins from a poor diet, chemical-based environment, and emotional stress [that] can get stuck in your womb." It also claims that it'll help with hormonal imbalances and conditions like vaginal dyness, PCOS, and endometriosis. These cloth-covered pearls contain herbs and you need to place in your uterus for it to work effectively.
If I were you, I'll just follow Jezebel's advice: "our womb naturally purges itself via the menstrual cycle. There are no emotions and toxins stuck in your uterus. It does not need to have its balance restored, it needs to be left alone (or attended to by a healthcare professional). Do not torture it by stuffing a ball of herbs inside your vagina."
Art by Marian Hukom
For the latest in culture, fashion, beauty, and celebrities, subscribe to our weekly newsletter here  
Follow Preen on Facebook, Instagram, Twitter, YouTube, and Viber
Related stories:
Jade eggs can't heal your vagina, now Goop needs to pay $145,000
Did vagina steaming stem from male validation?
The vagina, reinterpreted by different Instagram artists
Chrissy Teigen adds another step to her self-care routine: Vagina steaming
Eight things you didn't know about your vagina