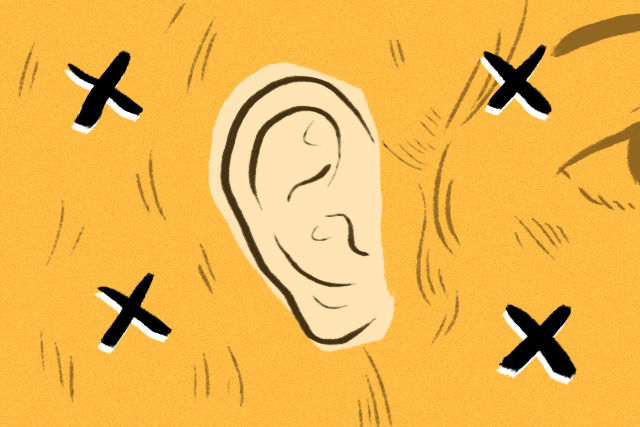 Mocha Uson and Drew Olivar have been receiving flak for a video where they mocked deaf people and how they do sign language. They were called out for ridiculing handicapped people and some also cited that they broke the law.
A similar conversation popped up last week when deaf model Nyle DiMarco expressed his distaste for how Sierra Burgess Is a Loser used the disability as "a joke." The scene he was pertaining to was when Sierra pretended to be deaf and mute so she wouldn't expose her voice to Jamey.
If you're one of the very few people who don't understand why this is wrong, listen up.
mocha: "bingi daw"

Grabe. Mocha Uson and this Bruce have the gall to make fun of the deaf community!!! ANG KAKAPAL pic.twitter.com/gWXVkqoOGz

— No Chill Millennial #StopKillingFarmers (@darnitJC) September 15, 2018
Here in the Philippines, we have Republic Act No. 9442, otherwise known as the "Magna Carta for Persons with Disability." Section 7, Chapter 1 defines public ridicule as "an act of making or contemptuous imitating or making mockery of persons with disability whether in writing, or in words, or in action due to their impairment/s." This involves imitating a PWD in television shows, broadcast media, and other forms of entertainments" that offend their rights and dignity—which is what people are citing in regards to what Mocha and Drew did.
Such a law exists not only to protect PWDs from mockery, but also discrimination. There have been stories like a deaf couple being driven away by a mall guard in Cubao, as well as incidents abroad where KFC and Starbucks employees have humiliated their hearing-impaired customers.
Huffington Post also reported in 2015 (and updated in 2017) that there are cases of deaf people dying in the hospital because they weren't given proper medical help due to the language barrier. A deaf student was also denied access to medical school "because the institution doesn't feel like fulfilling their legal obligation to provide an interpreter."
What Mocha and Drew did, which may have been intended for comedy just like their "Pepedederalismo" video, is insensitive and promotes mockery of the deaf community. This is especially important to talk since the Filipino Sign Language (FSL) Bill just passed the final reading in the Senate. Co-author of the bill, Sen. Nancy Binay, said that passing this into law would "recognize and promote the use of sign languages embodying the specific cultural linguistic identity of the Filipino deaf."
Earlier today, Binay also released a statement denouncing Mocha's actions. "Such discriminatory actions set back our efforts to make our society more inclusive by providing a more conducive environment for deaf Filipinos to exercise their right to expression without prejudice." She also reminded Mocha that she is a public official (lest you forgot, she works for the PCOO as assistant secretary) so "it is paramount that she refrain from mocking the people she serves."
Sen @SenatorBinay on Asec Uson's latest vlog: … making fun of persons with disabilities is in violation of the Magna Carta for Disabled Persons (Republic Act (RA) 9442). Again, sign language should never be made an amusement piece. @dzbb pic.twitter.com/K6nY05L1wm

— Nimfa R. Ravelo (@nimfaravelo) September 17, 2018
If Mocha and/or Drew decide to deny the accusations and tell the citizens (again) they're being "malicious," allow us to remind them of the penalties for violating RA. 9442: For the first violation, they can be fined not less than P100,000, but not exceeding P200,000, or they can also be imprisoned for two to six years. Both penalties can be enacted with the court's discretion. These are the same terms for subsequent violations.
Everything clear now?
Art by Marian Hukom
For the latest in culture, fashion, beauty, and celebrities, subscribe to our weekly newsletter here
Follow Preen on Facebook, Instagram, Twitter, YouTube, and Viber
Related stories:
Oops, Mocha Uson and Drew Olivar made fun of deaf people
READ: Sen. Nancy Binay's reaction to Mocha Uson's sign language video
Deaf ANTM winner Nyle DiMarco calls out Sierra Burgess Is a Loser
This cool program can help a person with disability get a job
Here's what's wrong with the "Pepedederalismo" video