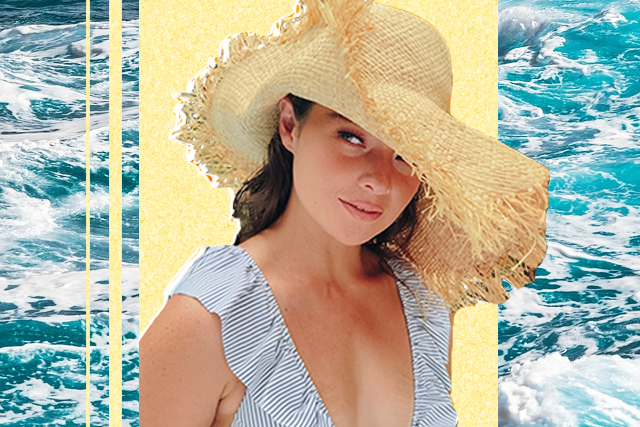 Andi Eigenman loves to let us in on her life's adventures. Ever since deciding on quitting show business, her #MermaidWanders chronicled a simpler life in Baler. Recently, she posted a photo of herself on Instagram, as promotion for her new project, "A Letter To Ellie."
Instead of congratulating her for an exciting new endeavor, trolls were of course more concerned about her appearance. And they wanted no time in making their ~unwelcome~ comments known.
This one user said "Hala bakit ganyan ka na gurl? (What happened girl?) Beauty won't last good luck na lang sa career at [love life] mo Miss Andi," to which the actress replied: "Outer beauty doesn't last nga, kaya dapat 'wag yun ang pag-aksayahan ng lahat ng panahon." (Outer beauty doesn't last so people need to quit wasting their time about it)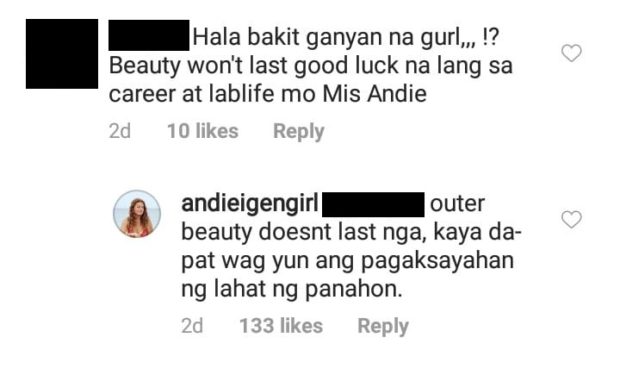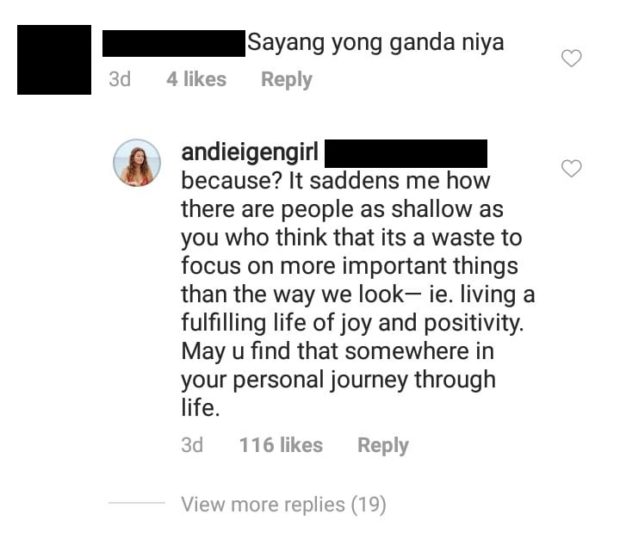 This one user said that she hopes Andi won't take offense, and that she will "take considerations of people's advice." She wrote that the actress was featured in Vanity Fair because of her "beautiful face and complexion" and also, that even as she lives the simple life, she should still continue to take care of herself. Andi had the best answer: "How is getting darker a sign that I don't take care of myself? Of course I do." Adding that there's nothing wrong with having a darker complexion and that she actually loves being tan, she said, "Filipinos should really get over the mentality that they aren't beautiful [because] of their skin color"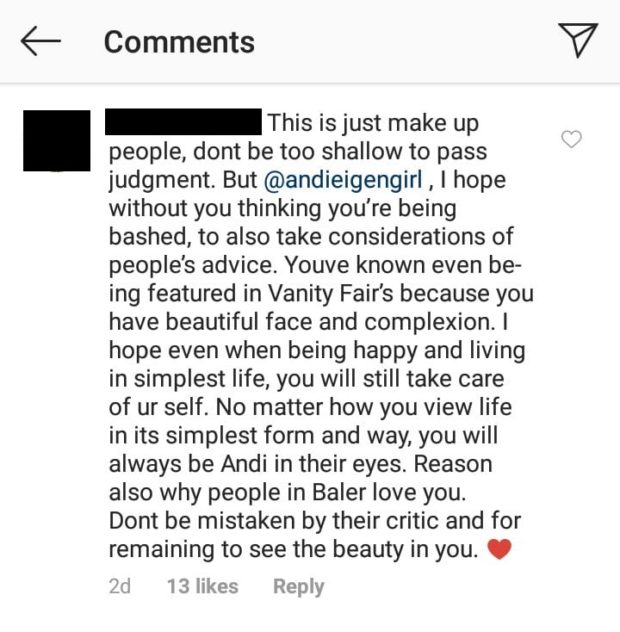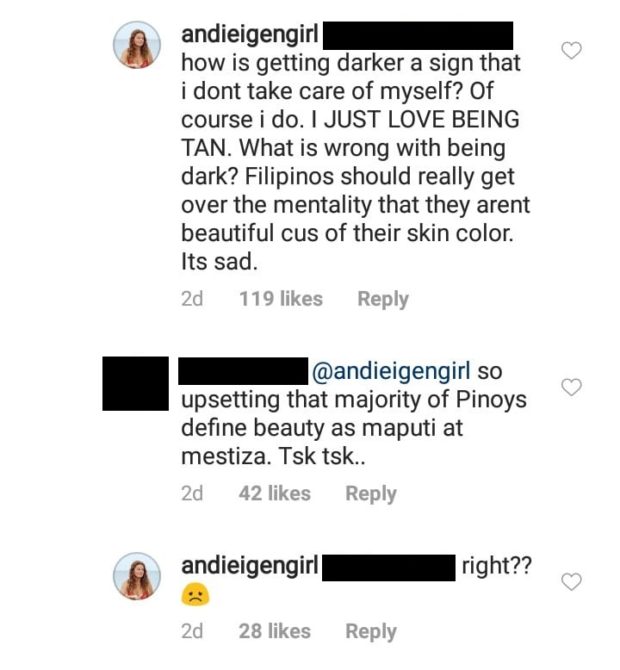 Others were just plain rude. Andie straightened this one user out.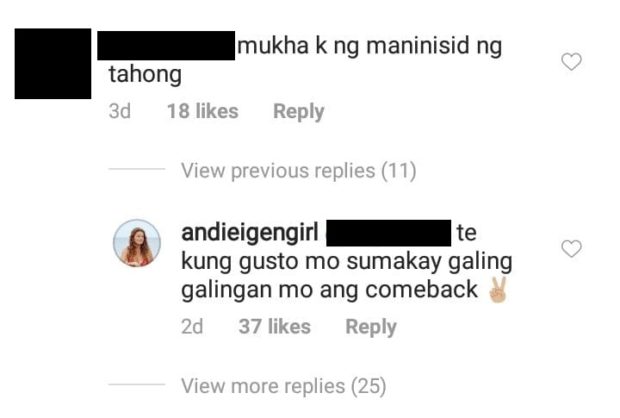 Honestly, skin color is such an absurd standard of beauty. In our country, where brown is the natural skin color, the clamor for fairer skin is even more alarming. Thankfully, there were still several who agree to this; fans who applaud Andi for being genuine, and who see her in all her raw and honest beauty. Those netizens who trolled her were exactly why she left the city in exchange for the simple island life in the first place. Their negativity and toxic views are something she wouldn't want her daughter Ellie to pick up. It's alarming, too, that those bashers were all women. It's always disappointing to see women bring other women down, especially when it comes to something as trivial as appearances. Honestly, I'm just afraid they'd pass on those toxic views to their daughters or future daughters. They could seriously learn something from Andi. She's obviously content with the way she lives her life. I'd take dark, sunburnt skin over a smooth, fair one any day, if it makes me happy.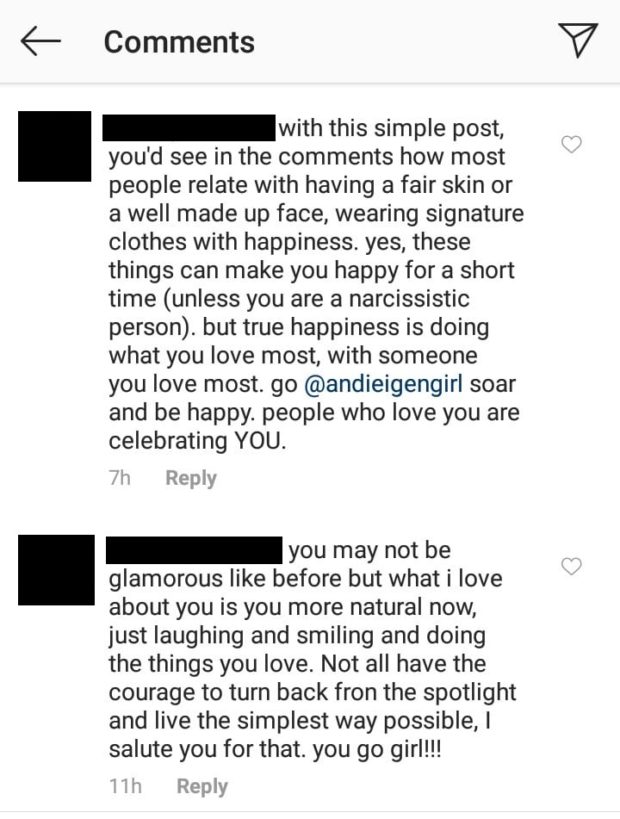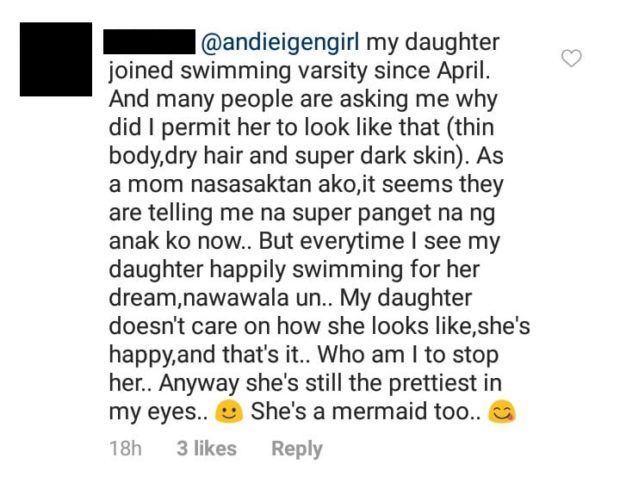 Art by Marian Hukom
For the latest in culture, fashion, beauty, and celebrities, subscribe to our weekly newsletter here  
Follow Preen on Facebook, Instagram, Twitter, YouTube, and Viber
Related stories:
Exploring Baler, the beach destination Andi Eigenmann is moving to
Andi Eigenmann is moving to Baler and leaving toxicity behind
You'll love Andi Eigenmann's straight forward approach to skincare
Why did Andi Eigenmann quit show business?