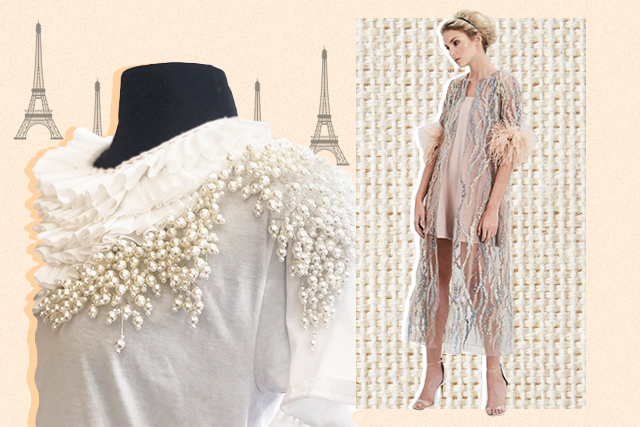 Let's face it: yes, fashion is fun—but the fashion industry can be a scary place. If you work in fashion (or if you've watched The Devil Wears Prada, at least) you'll understand that behind all that glamor is a highly competitive work environment. You'll also know how big of a deal Paris is. It's every designer's dream to have their work featured in one of the fashion capitals of the world. But for all its prestige, Paris is not untouchable. Certainly, not by us Filipinos. Yes, we are a world-class talent worthy of rubbing elbows with the best of the best in the fashion industry. For instance, this year, we have not one, but three fashion designers representing the country in the premiere Paris Fashion Week. Keep reading to find out who they are and what makes them worthy of a spot in the esteemed fashion show.
Ken Samudio
When it comes to fashion, you go all in or you're out. This is exactly what Ken did. Armed only with raw natural talent and determination to succeed, he pursued his passion of designing accessories even without any formal education in fashion. And it paid off. A biologist by profession specializing in marine biodiversity, switching to fashion didn't mean he completely let go of his roots. Ken cleverly applied this to his design philosophy. He stands out for his unique technique, which explores the natural and organic forms found in nature. His creations beautifully mimic distinct textures. Even more impressive is that he uses indigenous and recycled materials such as  upcycled beads made from water plastic bottles, recycled sea glass and other sustainable material sourced locally. He will showcase his latest works in Paris this Sept. 27 until Oct. 2.
View this post on Instagram
View this post on Instagram
Carl Jan Cruz
Unlike Ken, Carl had his eyes set for fashion greatness from the start. After an internship during the Phoebe Philo era at Céline, the 26-year-old returned to his hometown of Manila, where he fell in love with the vibrant local lifestyle—eminent on his works. Looking at collection, he is proudly Pinoy. He uses organza, reminiscent of the barong, and his looks largely feature modern designs which gives ode to the Filipino pambahay (oh, if only we can wear an original Carl Jan Cruz everyday). His approach is something else, too. Guys, this is not your regular pambahay—this is couture pambahay—which requires rigorous toiling and sampling, as well as using articles that are familiar and have been tested over the years of the wear and tear process. Carl Jan Cruz's aesthetic is "underpinned by a strong personal instinct to explore nostalgia in form of clothing—promptly questioning the repetition of silhouettes, colors, and prints." Fans of his works in Paris can officially view his collection this Sept. 26 to Oct. 2.
View this post on Instagram
View this post on Instagram
Patty Ang
Patty Ang describes herself as "born with a love affair for fashion." Like Ken, although her course in college had nothing to do with fashion, you could tell she was set to make it big. But make no mistake, it wasn't fate that brought her to where she is today, but rather hard work, and never losing sight of her goal. After graduating in 2013, she wasted no time and started pursuing it her passion professionally. Without hesitation, she enrolled at the Fashion Institute of the Philippines and Central Saint Martins in London before launching her namesake brand. She's known for her timeless pieces, mirroring her constant desire to evolve, while keeping in mind her signature style of sophistication and understated elegance. An effortlessly stylish and graceful woman herself, Patty's minimalist and classic designs are made to become a staple in every woman's closet. She's come a long way from taking a chance on her dream and now has made a growing clientele of happy women, not just in the Philippines, but all over the world. Her latest collection will make its Paris debut on Sept. 29 to Oct. 2.
View this post on Instagram
View this post on Instagram
Art by Marian Hukom
For the latest in culture, fashion, beauty, and celebrities, subscribe to our weekly newsletter here  
Follow Preen on Facebook, Instagram, Twitter, YouTube, and Viber
Related stories:
Spotted: Mich Dulce, Carl Jan Cruz, and more on 'Teen Vogue'
Meet the Filipino designers who presented at Milan Fashion Week
Andi Eigenmann and Patty Ang get a nod from 'Vanity Fair'
Spotted in Manila: Drew Barrymore wears earrings by a Filipino designer