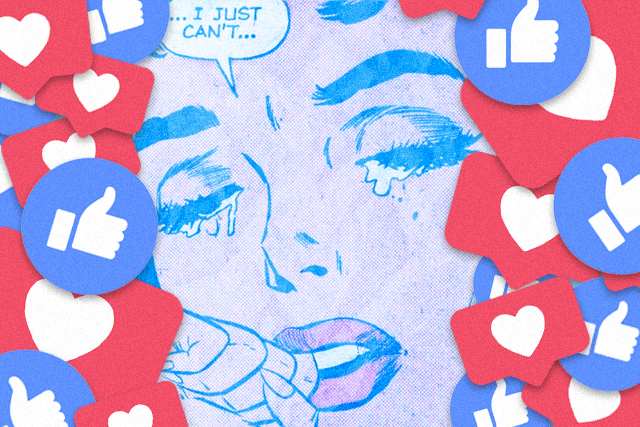 I've always been a firm believer in taking a break from social media. It can get toxic and addictive, and pretty much take over your life. You might think I'm exaggerating but you might be one of those people and you don't even know it. You might be mindlessly scrolling or refreshing your pages, closing the app only to reopen it again after five minutes. It's a vicious cycle but we have the power to stop it.
In the past, I've made it a point to always go on a cleanse from social media but lately, I've been finding it more and more difficult to stay off it. From time to time, I'll check my accounts for personal use. Sometimes I'll post a video on Instagram Stories, send a message to someone on Facebook, and post something on Instagram. However, I also have to be on social media for work, and after a while, the lines get blurred. As I scroll through Instagram, I don't know if I'm doing it for myself or work purposes. What starts off as casually scrolling turns into hours of unnecessary and unproductive deep-diving.
I honestly don't know how I got to this point but now that I'm aware of it, I'm trying to stop or at least lessen my usage significantly. Earlier this year, Emma Fierberg of Business Insider had the same realization, "I just realized how often I glance down just to see if I have a notification. When I wake up in the morning, on the way to work, on the train, walking from the train to work, sometimes at work—sorry—when I get home from work. It's constant." And, this is exactly how I feel. It's like all of a sudden, I'm worried I'm going to miss something if I put down my phone for more than five minutes, like I constantly have to be "connected." But that's not the case. If anything, I'm even more anti-social to the point where I forget to look people in the eye when I talk to them.
However, like Emma, I want to be able to take a break and reap all its benefits. For example, I'll probably have more energy, "I wake up feeling way more rested. I spend nine hours a day staring at a screen at my job, and cutting down on screen time outside of the office has changed my world." More than that, it could positively change my overall mood. "My well-being has improved tenfold. My mind has never been so clear. I feel like I'm learning how to properly communicate in a world without social media. I've been given more time with my thoughts."
I'm sure I'm not the only who feels this way. But, if you can't relate maybe you should take a step back and reflect if you're compulsively refreshing social media too. If you are, let's all try and take a break.
Art by Marian Hukom
For the latest in culture, fashion, beauty, and celebrities, subscribe to our weekly newsletter here  
Follow Preen on Facebook, Instagram, Twitter, YouTube, and Viber
Related stories:
Ang Babaeng Allergic Sa WiFi reminds us of social media's distractions
Breastfeeding is accepted in public but not on social media
Stop festive FOMO by taking a social media break
These social media accounts might give better love advice than your BFF