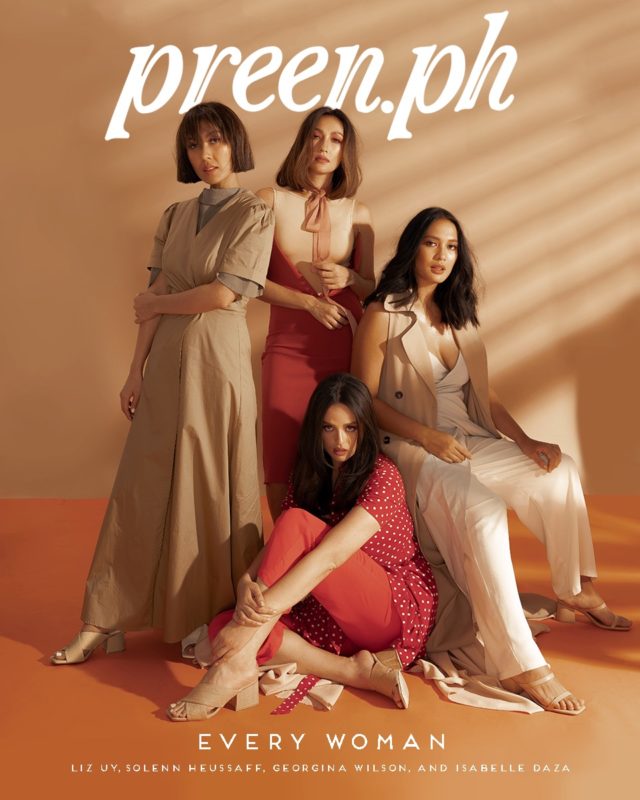 Old photos and memorabilia will remind you of who you are in the last five, even 10 years. Oftentimes you can't help but cringe at the sight of your clothing and think "That's so '90s!" or something along those lines, worse even. Even the "It Girls"—Georgina Wilson, Solenn Heussaff, Isabelle Daza, and Liz Uy—has those moments.
"When I was starting out, I did a lot of funny trends like wearing weave belts, big chunky necklaces, disco pants—I think they were of the moment at the time," Isabelle tells us, smiling at the memory of her wearing those pieces. Solenn has a similar story where she went dressed like a skater chick, goth kid, and wearing anything sequined in high school. "It's a learning experience—I wouldn't say it's a good thing or a bad thing. But there are times I would look at my old photos and think, 'What was I thinking?!'"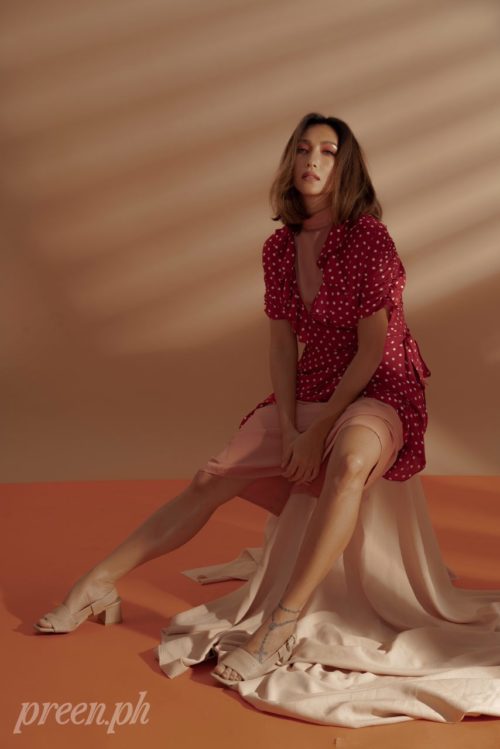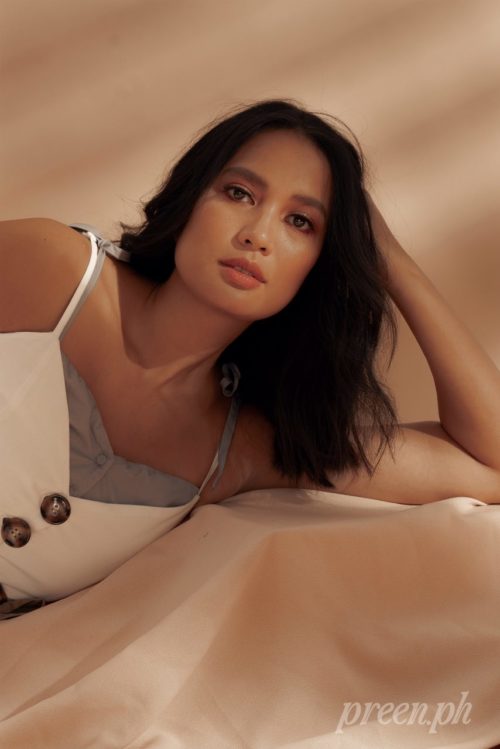 Embarrassing fashion choices aside, these ladies assert that they weren't ashamed of where they came from style-wise. "I think my personal style starting was really what got me to where I am today. I had to experiment to see what I didn't look good in, to be comfortable, and knowing what I like today," Isabelle says. Georgina echoes this sentiment, saying that she just found a middle ground between trends and her personal wardrobe.
Liz, who's known for her bold ensembles when attending fashion week shows, is proud to say that she's always been following trends starting out. "All of us went through that [embarrassing] stage. If you see our photos sa baul, we all went through it! And that's the fun part of it," she says. As time went by, she found a way to make trends more comfortable and mature for her.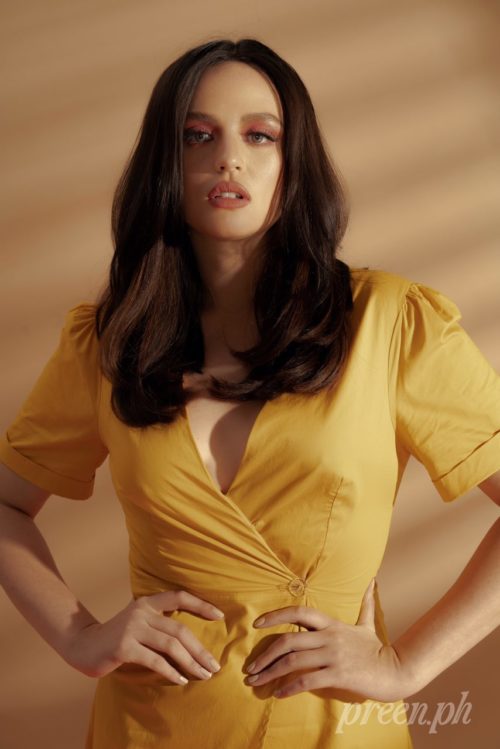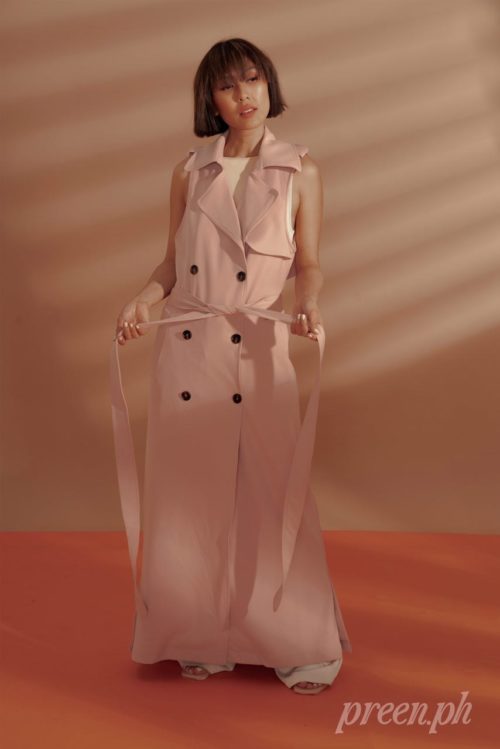 Today, you could see that these ladies have different approaches to fashion, but have an equally impressive following who consider them as "style pegs." But when they joined together to create pieces for The__Edit, they found a way to incorporate their personal tastes into clothes that suited every modern woman.
The 60-piece collection, which is launching on Oct. 11 on Zalora PH, is a mix of pants, dresses, cover-ups, blouses, block heel sandals, and even bodysuits that, they say, every Filipina can wear anytime, anywhere. Georgina says that "what I love wearing on repeat and what I never use" played a big role in the conceptualization of the pieces.
Solenn also gives a simple—and funny—explanation as to how they came up with The__Edit. "When George sleeps over, we would make jokes like I'll tell her, 'What are you gonna wear here? Nothing's your style.' And she'll go, 'Ew, what the f*ck is this, Sos?'" she shares. She adds that they narrowed down the final pieces by talking about their fashion staples like jean shorts, day dresses, and cover-ups for any season, and editing it down to one cohesive line.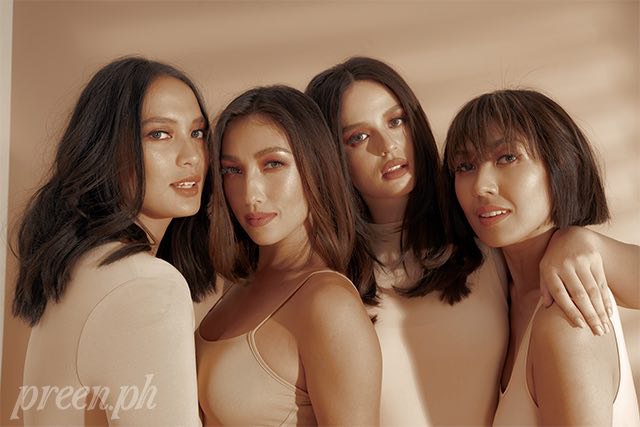 Of course, the moms in the group had input in The__Edit too. After all, this is a collection for every woman. "There are dresses in the collection [for women who are] nursing that's still chic," Liz explains. You can see that with pieces that have buttons for easy access, plus, it'll be easier for moms to chase after fussy kids while wearing these clothes.
"That's for my sake," Isabelle quips. She also adds that they wanted to create pieces "that are timeless and you just put them on, and not worry about it." For moms, Liz wants to encourage them to still feel confident and beautiful with the clothes they wear. "Their lives aren't gonna change just because they have a baby," she says.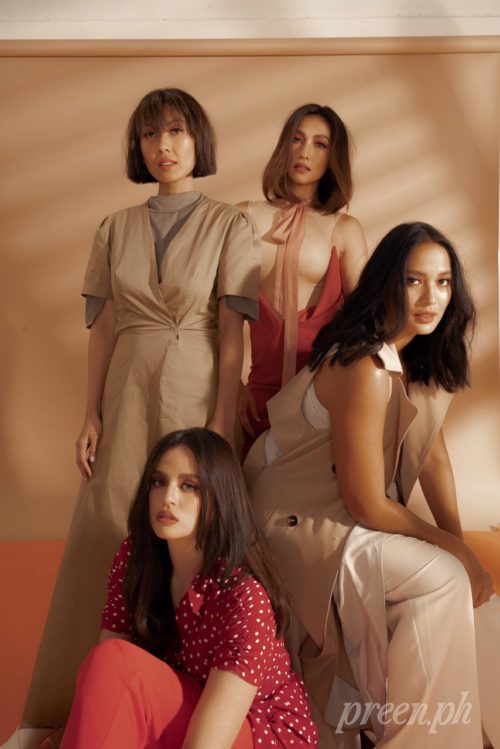 So, what's next for these ladies? All of them gave hints on a summer collection, which Solenn says might feature prints that she'll paint. While Isabelle says she wants to see more linens in the future. But what's not going to change are the pieces' affordability. "We said to ourselves how awesome it'd be to have a well-priced, easy-purchase daily wardrobe. Something that can live with me throughout the day," Georgina tells us.
Whether you're feeling lazy or want to glam up, you'll find an outfit just for you via The__Edit. Plus, you'll have a piece of the It Girls' style philosophy, too.
Photos by Artu Nepomuceno
Creative direction by Nimu Muallam
Video by Javier Lobregat and Samantha Ong
Styling by Meg Manzano
Hair by Renz Pangilinan and Suyen Salazar
Makeup by Jelly Eugenio and Lala Flores
Produced by Jacque De Borja
Assisted by Jacqueline Arias, Tisha Ramirez, Marian Hukom, and Jonas Timbreza
For the latest in culture, fashion, beauty, and celebrities, subscribe to our weekly newsletter here  
Follow Preen on Facebook, Instagram, Twitter, YouTube, and Viber
Related stories:
Why Isabelle Daza wanted to add men's swimwear designer to her portfolio
When stars become brands: How Solenn Heussaff, Anne Curtis, and Rihanna do it
Liz Uy reveals Manila's fashion secrets to Vogue
What's it like to shop with Georgina Wilson?